Adapt Worldwide + Conductor Partnership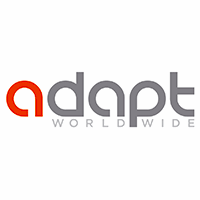 Adapt Worldwide, a multilingual digital marketing agency, helps brands expand their global reach across markets and platforms in more than 175 languages. Increasing demand for an integrated approach between marketing and localization, Adapt Worldwide assists through the cultural adaption of content across digital channels.
Our broad range of specialized digital and language services include search engine optimization (SEO), app store optimization, copywriting, transcreation, mobile, web and paid amplification.