BrightonSEO 2018
Conductor is taking our customer-first SEO + Content strategy to the land of search marketing experts for BrightonSEO this fall. From insightful sessions to amazing events, we hope you'll share some of your time with us!
Have questions about our BrightonSEO presence?
Email: events@conductor.com
CONSULT WITH THE CONDUCTOR TEAM
Whether you're an avid Conductor Searchlight user or have access but have yet to dig in, we'd love the opportunity to meet with you. Top members of Conductor's leadership, Customer Success, and Pro Services teams will be on-site to walk you through our latest enhancements, consult about your organic health, or just to get to know you and hear your feedback.
---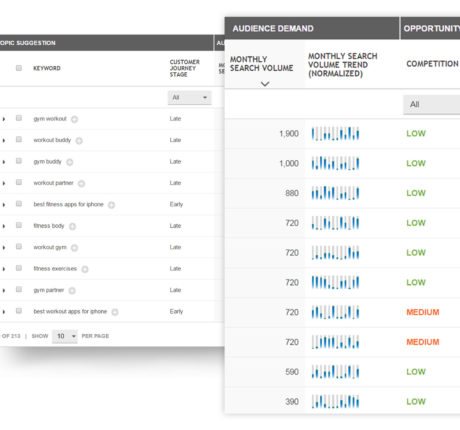 Conductor Event
LEARN WITH US
Sep 28, 2018 | 1:00 pm
In this talk Pat Reinhart will go through tasks that all SEO's should be doing on a regular basis but most aren't. He will go through what indexation analysis, cannibalization analysis are and how to do it properly. He will also discuss how to experiment with new technologies that many people still haven't done such as AMP, PWA's, etc. and how those can be beneficial to the experience of a website and drive more long term customer value.
Learn more about the session
---
Conductor Event
LEARN WITH US
Sep 28, 2018
Migrating an ecommerce website? Listen to how Dan Patmore of Argos made sure changes to their website didn't cause damage to traffic and sales.
Learn more about the session
STOP BY OUR BOOTH TO WIN A GOOGLE HOME
Along with showing you an in-depth picture of your organic health, we'll also be feeding your soul with popcorn! Make sure to find a Conductor at Booth A4 to discuss the latest in marketing tech innovations and you'll be entered to win a Google Home. We'll see you there!