Audience Search Engagement
Conductor Searchlight Integration with Google Search Console
Audience Search Engagement takes your Google Search Console data and turns it into opportunities. Increase your traffic, improve your engagement, and report on your wins.
---
Summary cards that show your wins and opportunities
Audience Search Engagement gives you 5 key categories of wins and opportunities so you can spend your time acting on opportunities, not looking for them.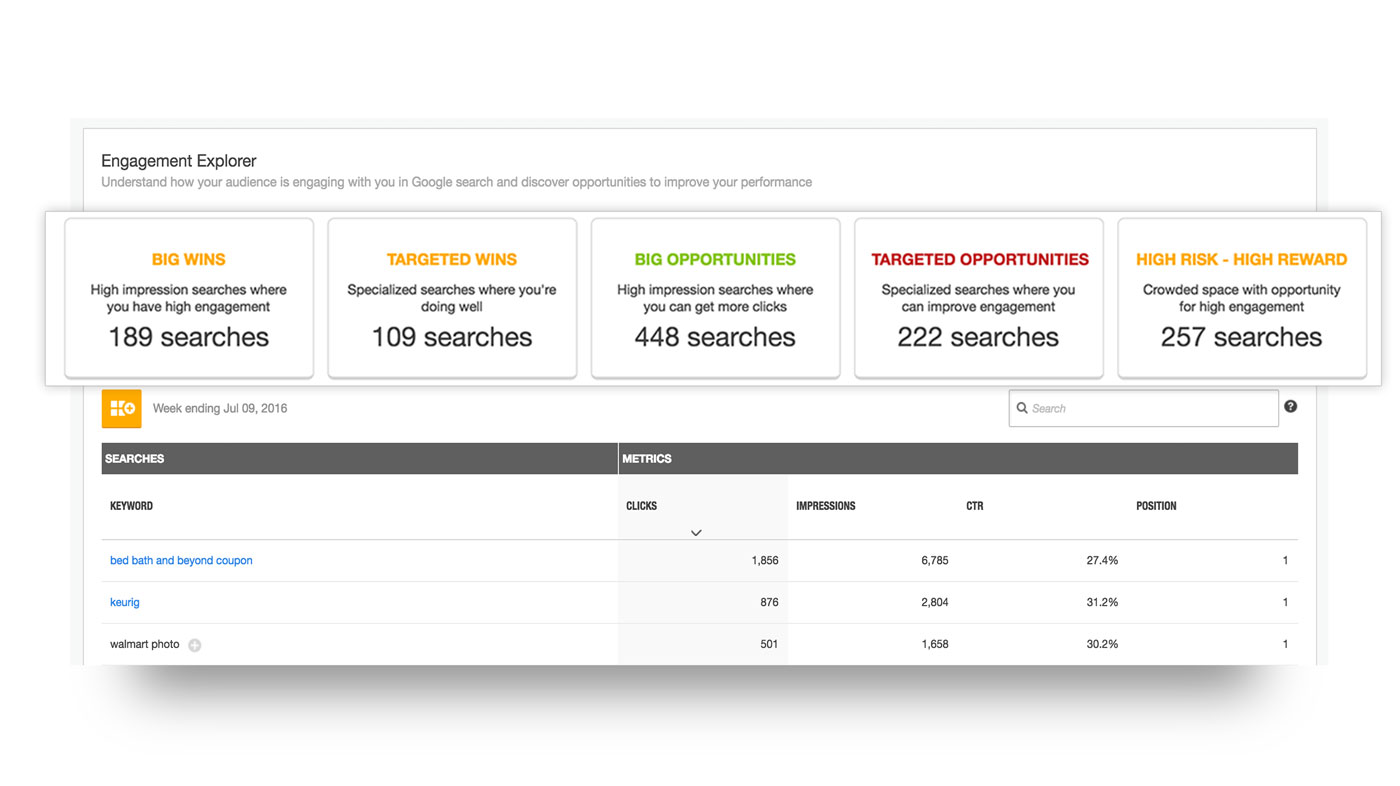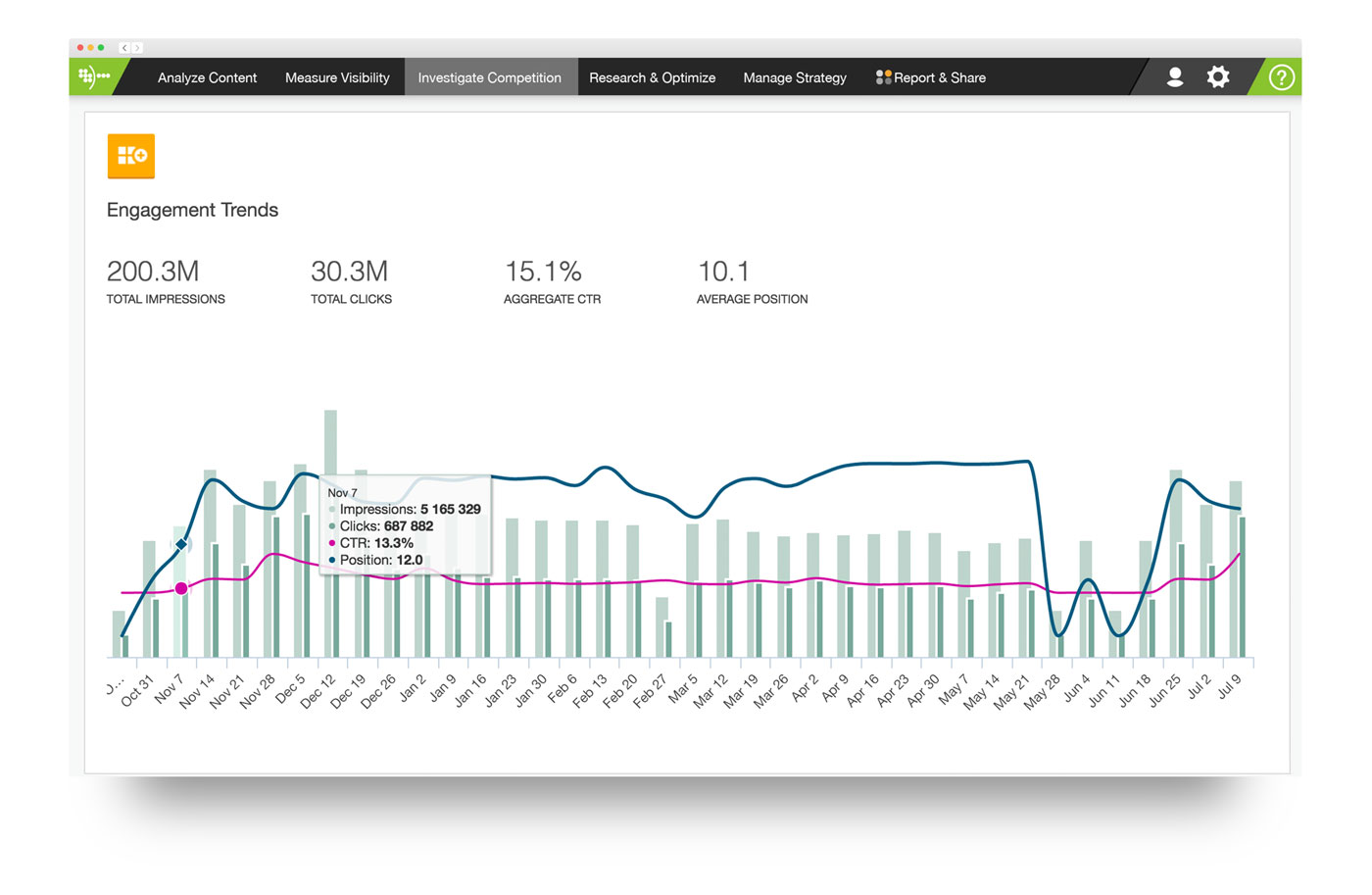 Data stored forever – giving you insight into your seasonal trends
Google Console only keeps your data for 90 days while Audience Search Engagement keeps it forever. You need that historical data to research seasonal traffic spikes and to report on the impact of your campaigns.
Tools to investigate traffic changes
Google Search Console shows you when you're missing out on traffic, and Conductor gives you the tools to investigate why. Get the competitive and page performance insights you need to act.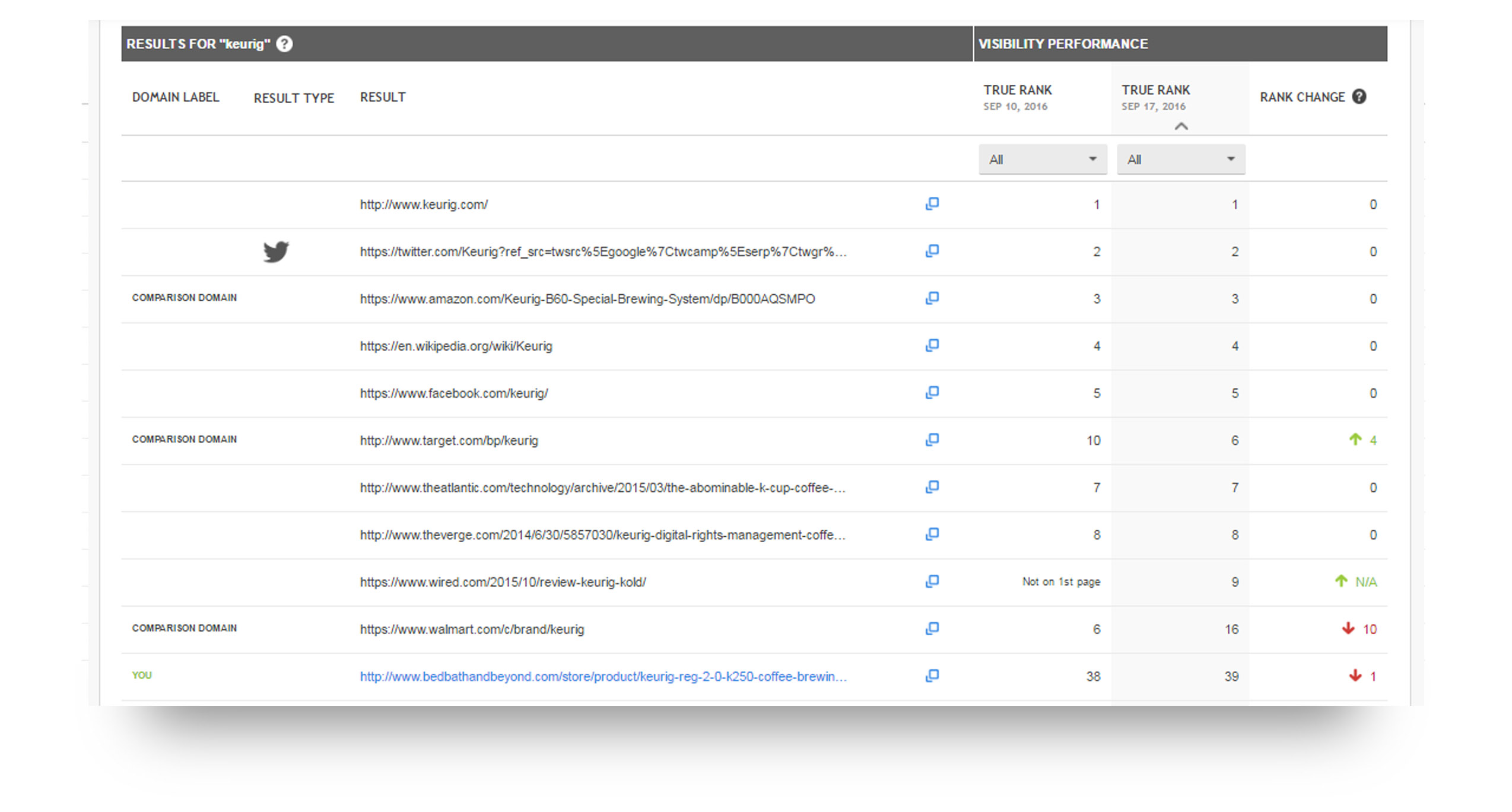 Get started with Audience Search Engagement. See a live demo.