Business Cases
Forecast the value of your work before you begin.
Think of Business Case Builder as your crystal ball. This Conductor Searchlight feature is designed to help you predict the traffic, leads and revenue your organic marketing efforts will yield.
Whether you're working with clients or other teams in your organization, Business Case Builder helps everyone understand organic marketing's potential profit and ROI.
---
Make informed decisions about what content and SEO investments will yield the best results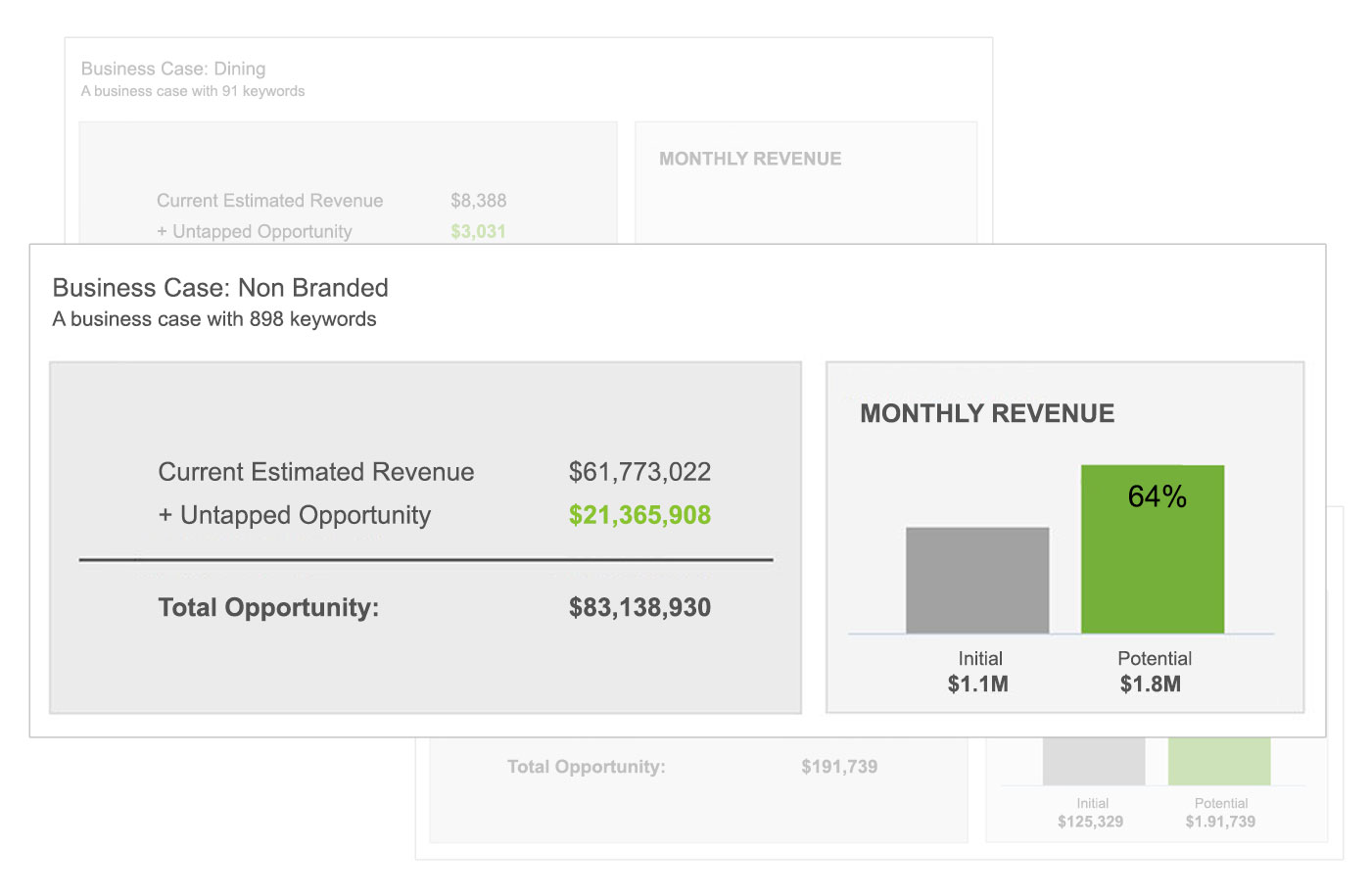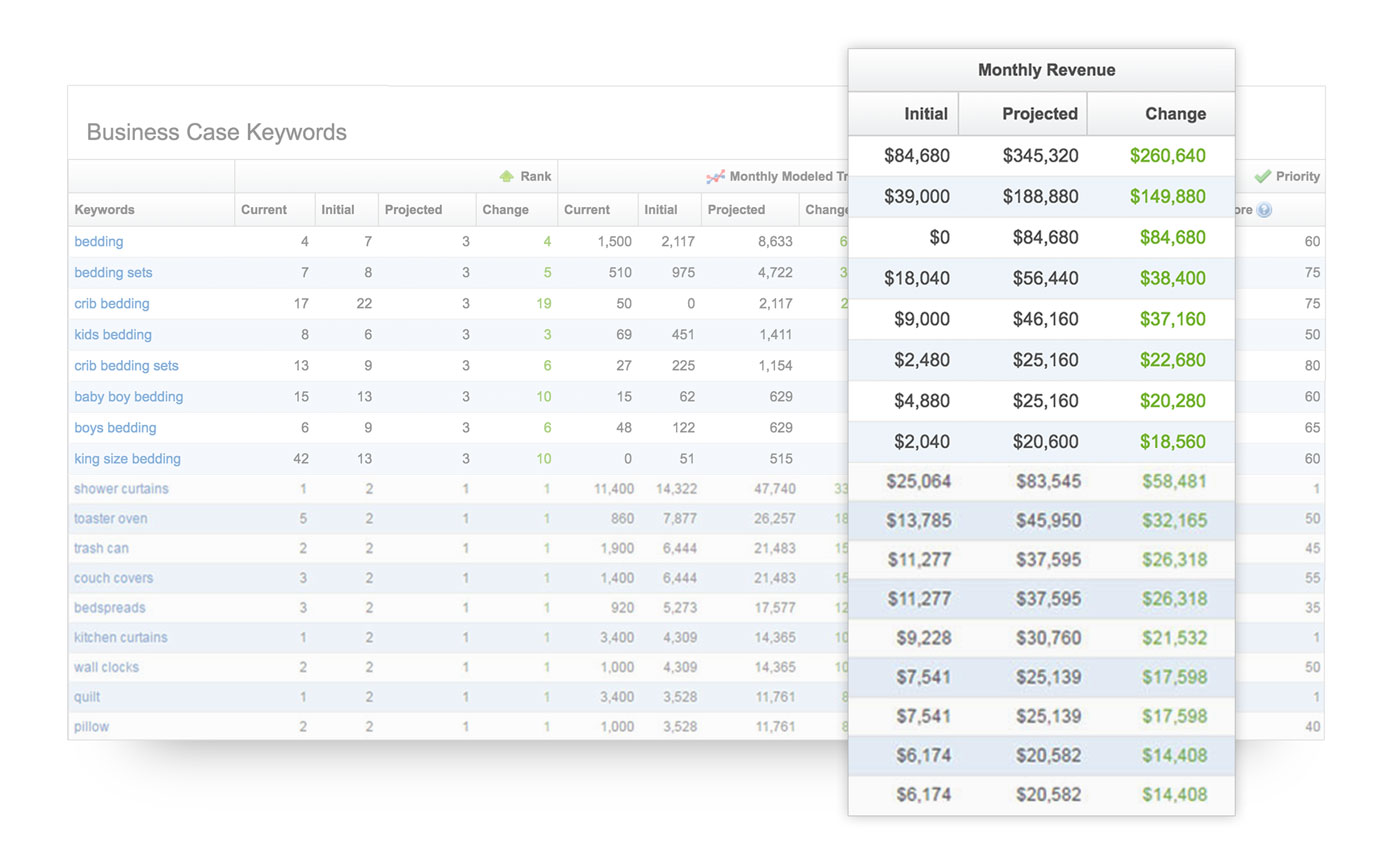 Get accurate calculations based on projected rank changes, conversion data, click-through rates and modeled traffic
Keep your team accountable with achievable goals aligned to your resources and data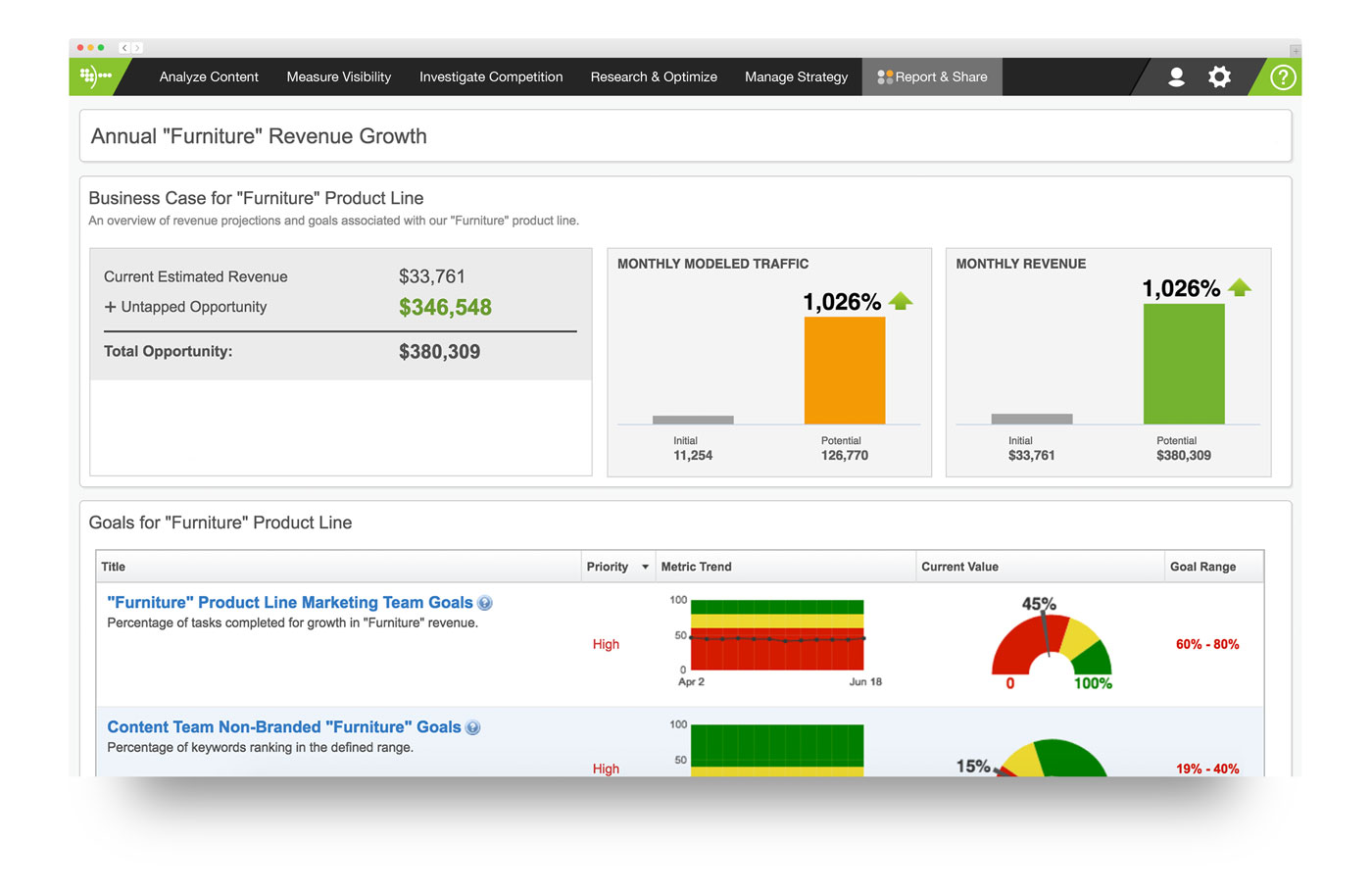 Building your business case now?
Let us show you your future with Conductor.