Content
Performance
Understand what content contributes to your bottom line.
Conductor Searchlight's Content Performance enables you to hone in on groups of your content pages, showing you how each contributes to your bottom line. Cycle through different views with key metrics, like visibility, revenue, bounce rates, or downloads. Scan the executive summaries for quick views of your high-level wins and losses. Target your strongest and weakest pages. Know where to focus to get the biggest return on your time.
---
Dive into performance for page segments that matter to you (topics, products, brands, channels, content authors, site structure, and more)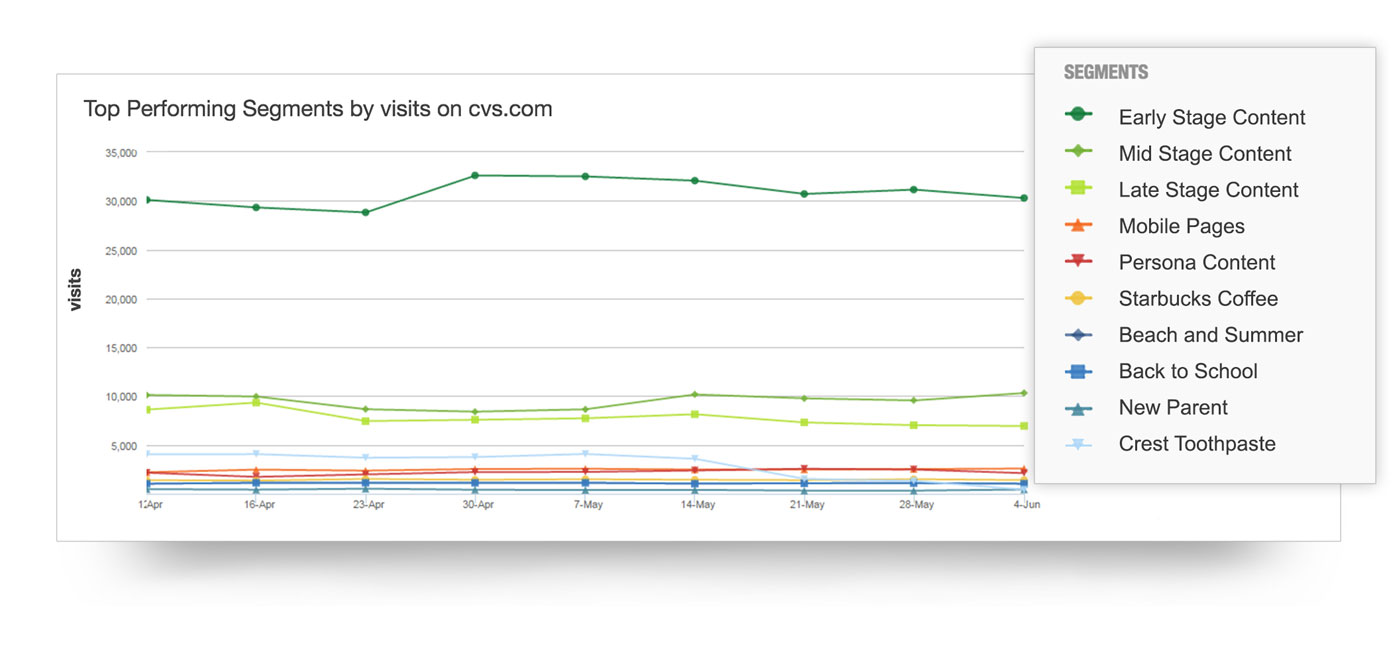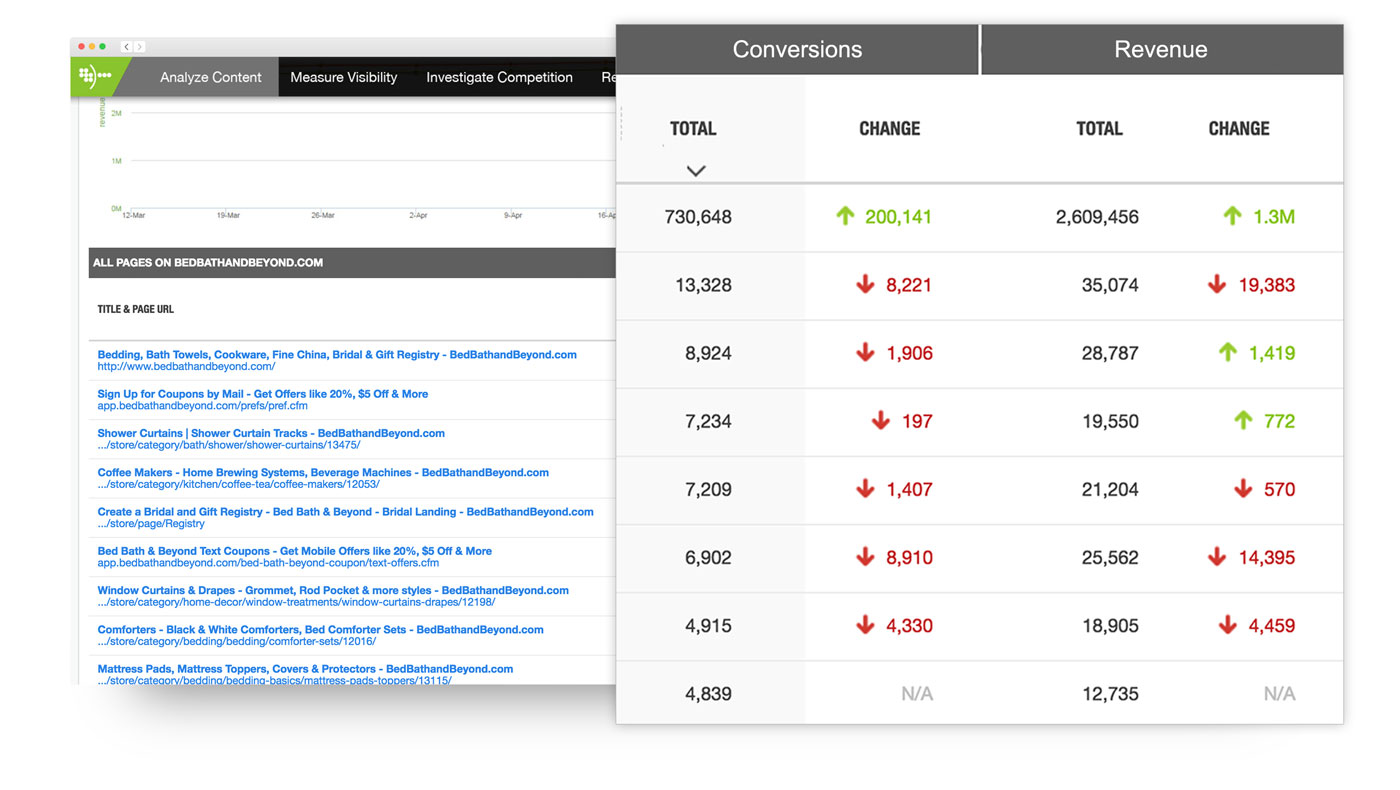 Immediately view biggest wins and losses in executive summaries
View those segments with any combination metrics you choose: visibility, bounce rates, conversions, and more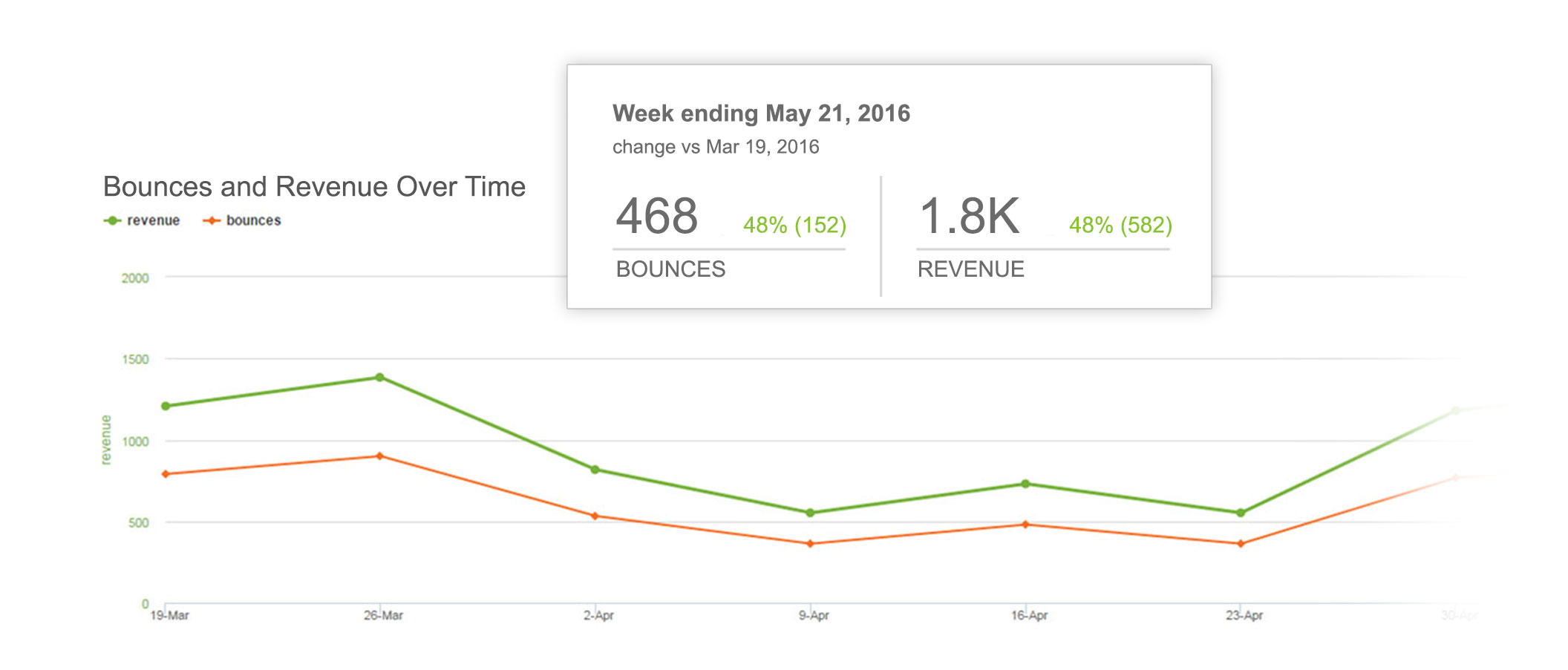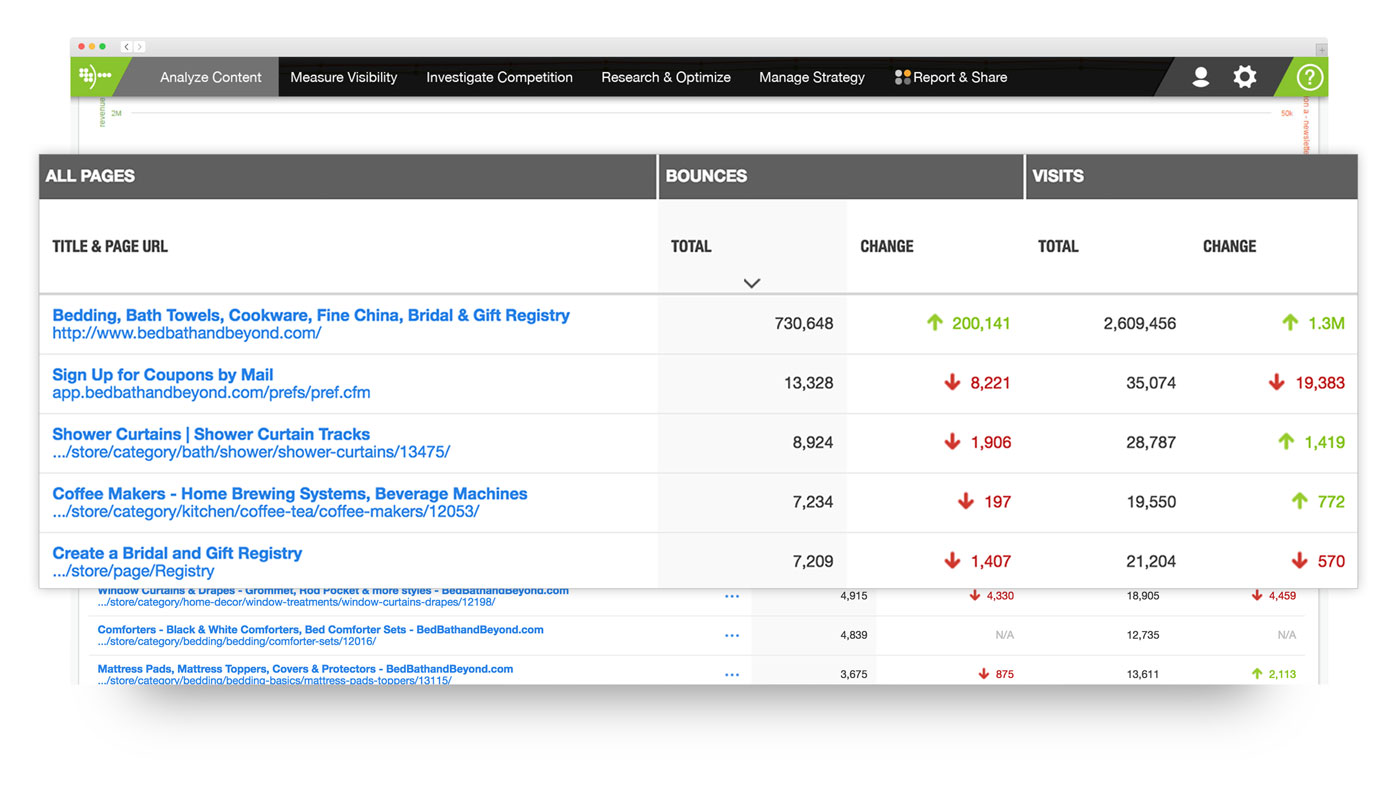 Drill down to your strongest and weakest pages in each segment
Instantly get historical data, giving you an accurate picture of trends over time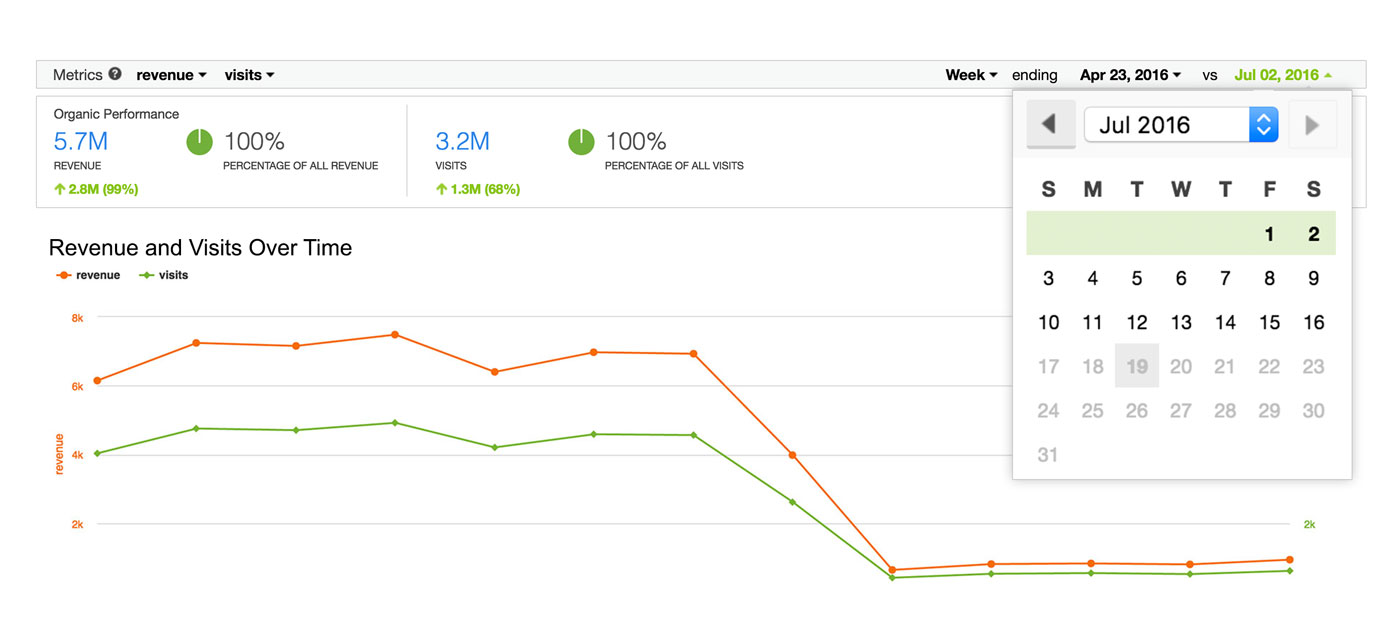 Performance metrics for content on your own terms.
See how with a custom demo.