Result Types
See and be seen: discover your best content styles to win the universal result types on Google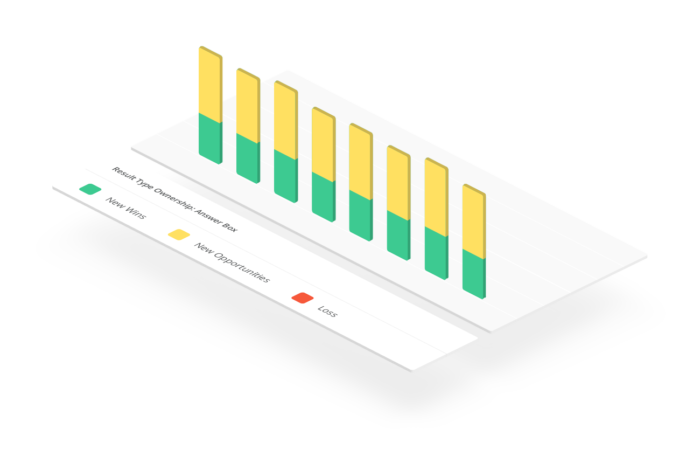 Find opportunities for content creation with the Result Types report, which shows you a visualization of the different universal result types that appear for the searches you care about. 
Images showing up on the results page? Create and optimize some new infographics. Videos appearing over your traditional links? Get your video team back behind the camera.
Learn at a glance which types of results (like images, videos, tweets, and answer boxes) are appearing for the searches you care about.
Use the results to identify opportunities to create content to compete with those universal result types.
Get insights about your content searches for different locations and devices.