Content Type
Explorer
See and be seen: discover your best content styles for every occasion.
Of course you create content for high-ranking keywords and categories. But what types of content will net you the most views? And how can you convince stakeholders to support new types of content?
Use insights from Conductor Searchlight's Content Type Explorer to develop new content ideas based on results across categories, keywords, locations and devices.
---
Learn at a glance which types of content (like images, videos, tweets, and social) your audience prefers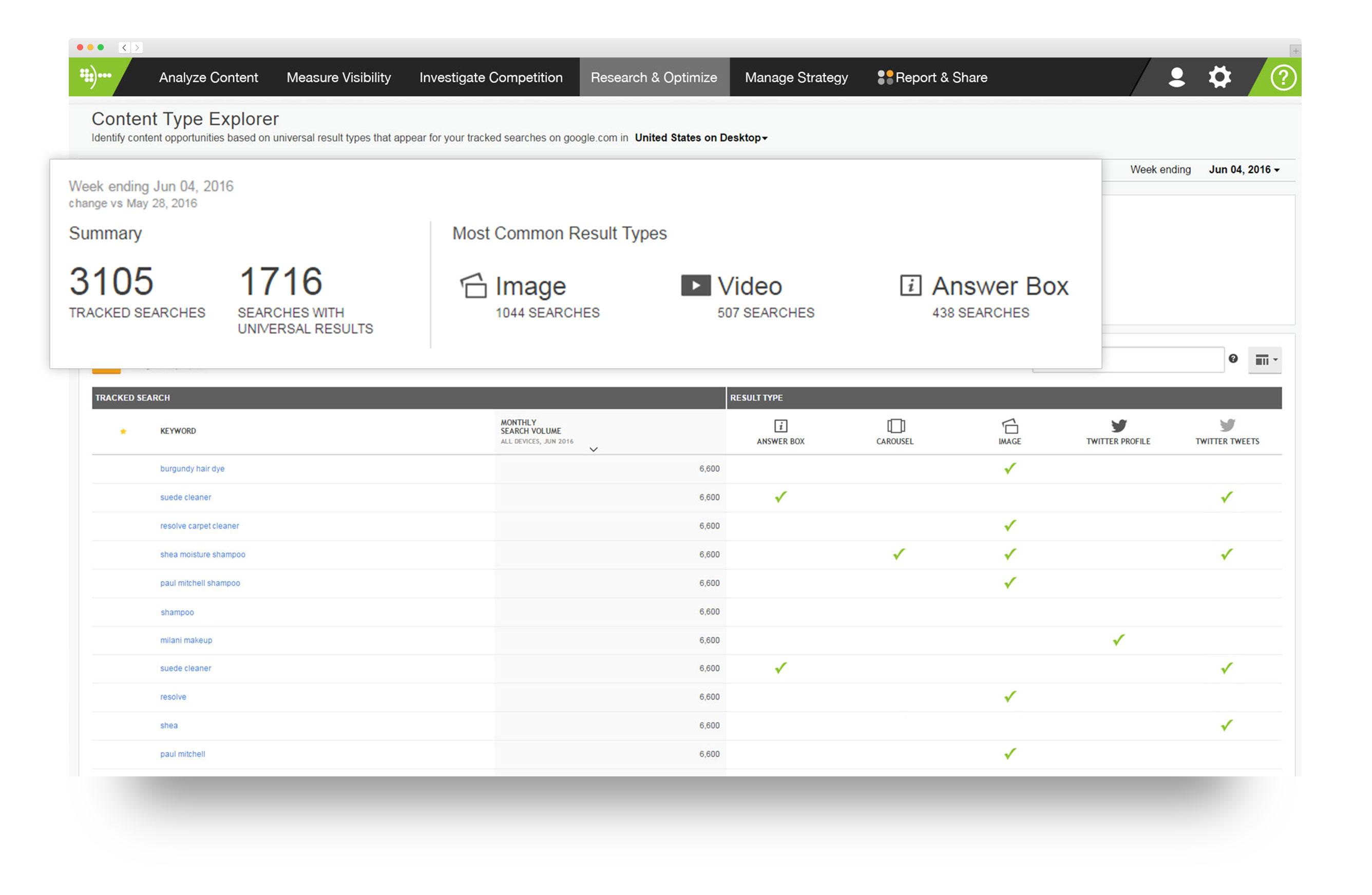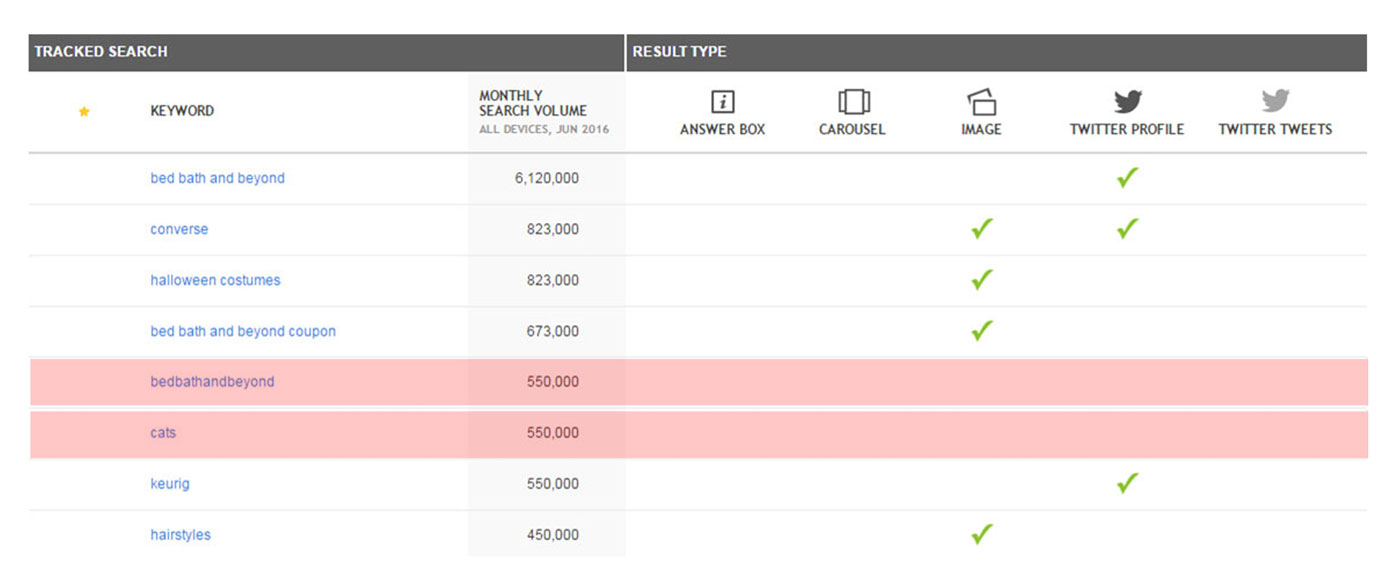 Use the results to gain easier buy-in for building new content
Get insights about your content searches for different locations and devices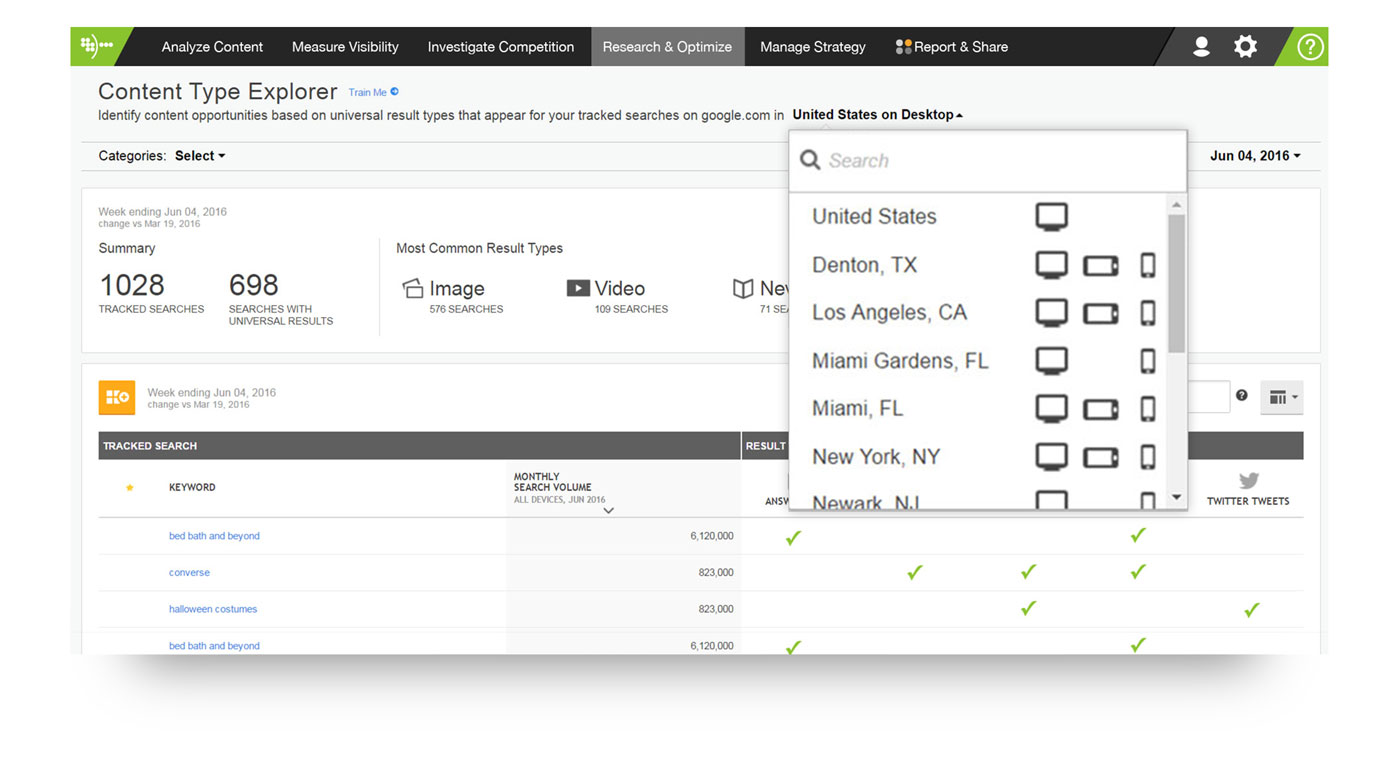 What type of content resonates with your audience?
Let us show you in a live demo.