Conductor's partnership with Dragon Metrics gives you exclusive search data from the Asian markets in Conductor Searchlight. Now, you can unlock unparalleled insights into your organic marketing performance across the APAC region.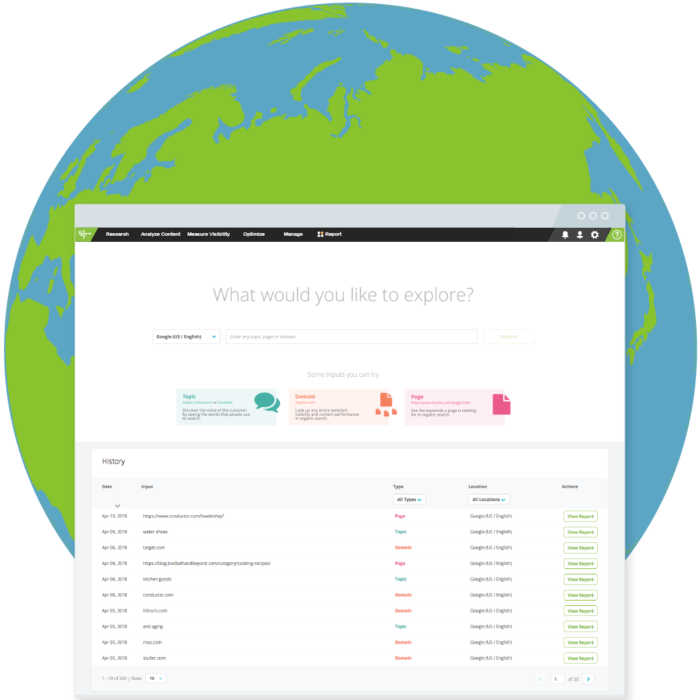 Partnership Highlights:
Related Keyword Queries for Baidu: Get insights into trends and topics that your customers are searching for in Baidu, so you can create the most relevant content.
Rank tracking on Major Search Engines in Asia: Baidu Desktop, Baidu Mobile, Naver, Daum, Sogou, and 360 Search.
Baidu Ranking Research Database: Enter any domain to instantly receive SEO data including individual keyword rankings, search volumes, competitors, and high-level domain data from Baidu.
Keyword Search Volumes for Baidu: Filter across all regions in China, a single province, or all other countries, as well as by desktop, mobile, or desktop and mobile.
"Dragon Metrics is the leader in the Asia market with unequivocally the best data, and we're thrilled to integrate their robust data into the Conductor platform to deliver unparalleled insights and analysis" – Seth Besmertnik, Conductor's Co-Founder and CEO.
Next steps: evaluate Conductor for yourself.
Get a live demo of our SEO platform with a certified expert and see what a true partner in search can do for your business.