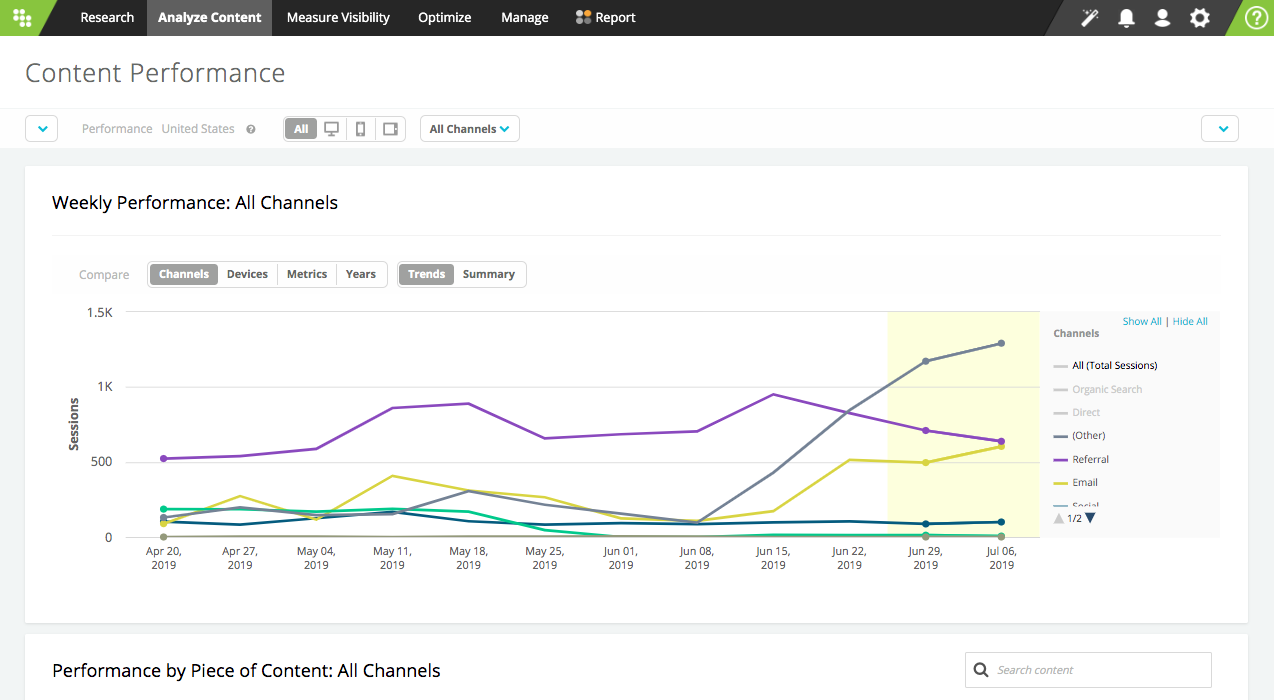 Quickly investigate drops and gains in your metrics
Understand WHY your traffic dips or spikes: use Conductor Searchlight to uncover new competitors, technical issues, shifts in consumer demand, and more.
Align your content with customer intent
Make sure your content matches your customers' search intent across locations, devices, personas and the customer journey, boosting conversions for every page.
Customize reporting to fit your business needs
Track and report custom metrics like page- and site-level traffic, conversions, and revenue data, all in the context of organic visibility and customer search intent.
Get the right context for global teams
Our integration can be customized for each of your global teams, aligning with their analytics profiles and key metrics.
Report results across stakeholders
Create a simple way to share results, competitive performance, and overall progress to your leadership and stakeholders around the world.
Set your integration up in under 5 minutes
Five minutes is all it takes to integrate Google Analytics and Conductor Searchlight. Start getting value fast.
Being able to integrate the with Google analytics has been critical to my success. I am able to identify strengths, weaknesses, and competitors all in one place.

Roxi Nevin

Digital Marketing and Content Coordinator, International Institute for Learning