Market Share
Size up and edge out content competitors.
Conductor Searchlight's Market Share constantly sizes up your competition across device, location, and search result type. Whether you're breaking into a new market or defending your best revenue sources, you'll get tailored competitive intelligence to help you win competitive battles with your content.
---
Get broad or zoomed-in views of competitive gains and losses over time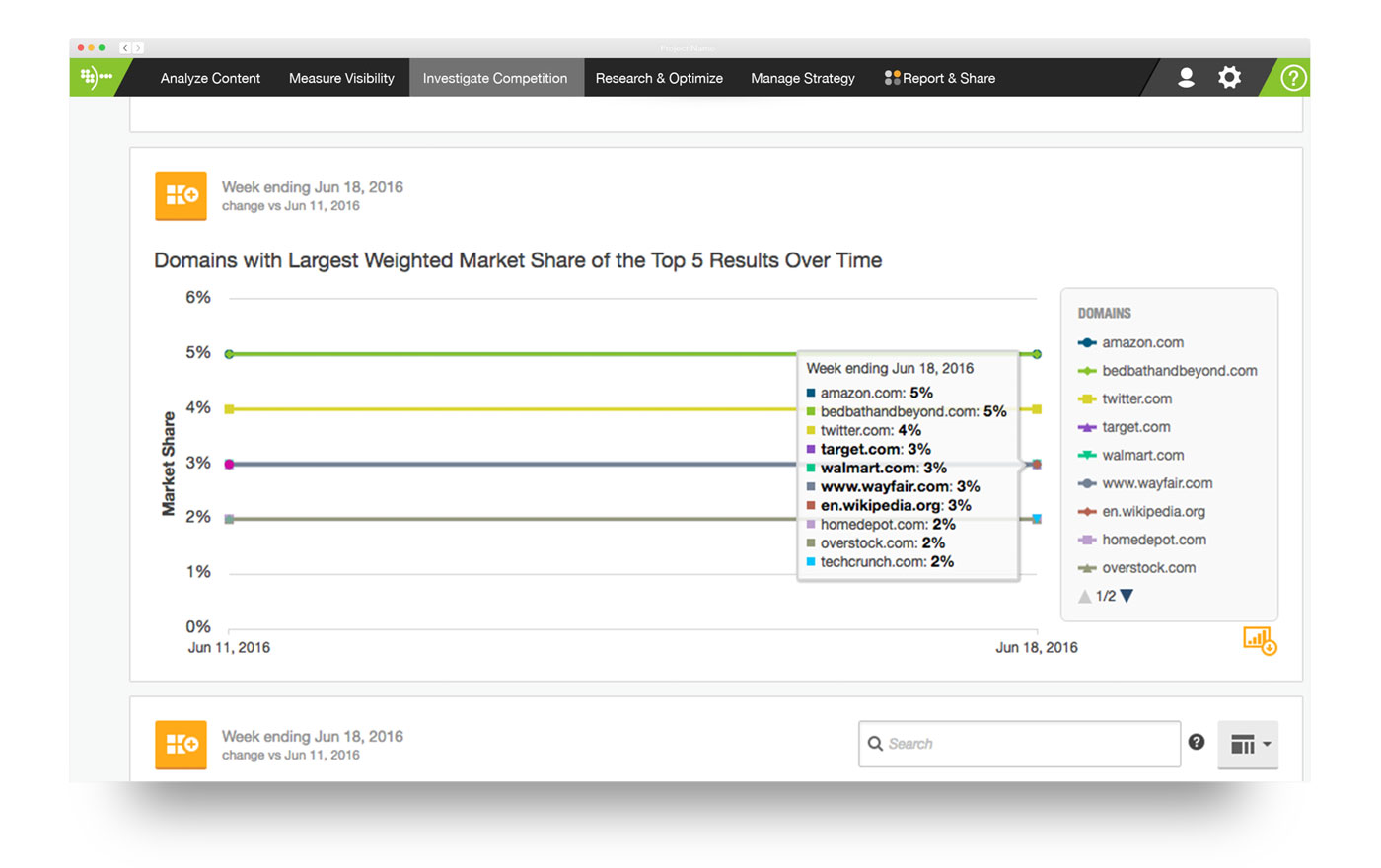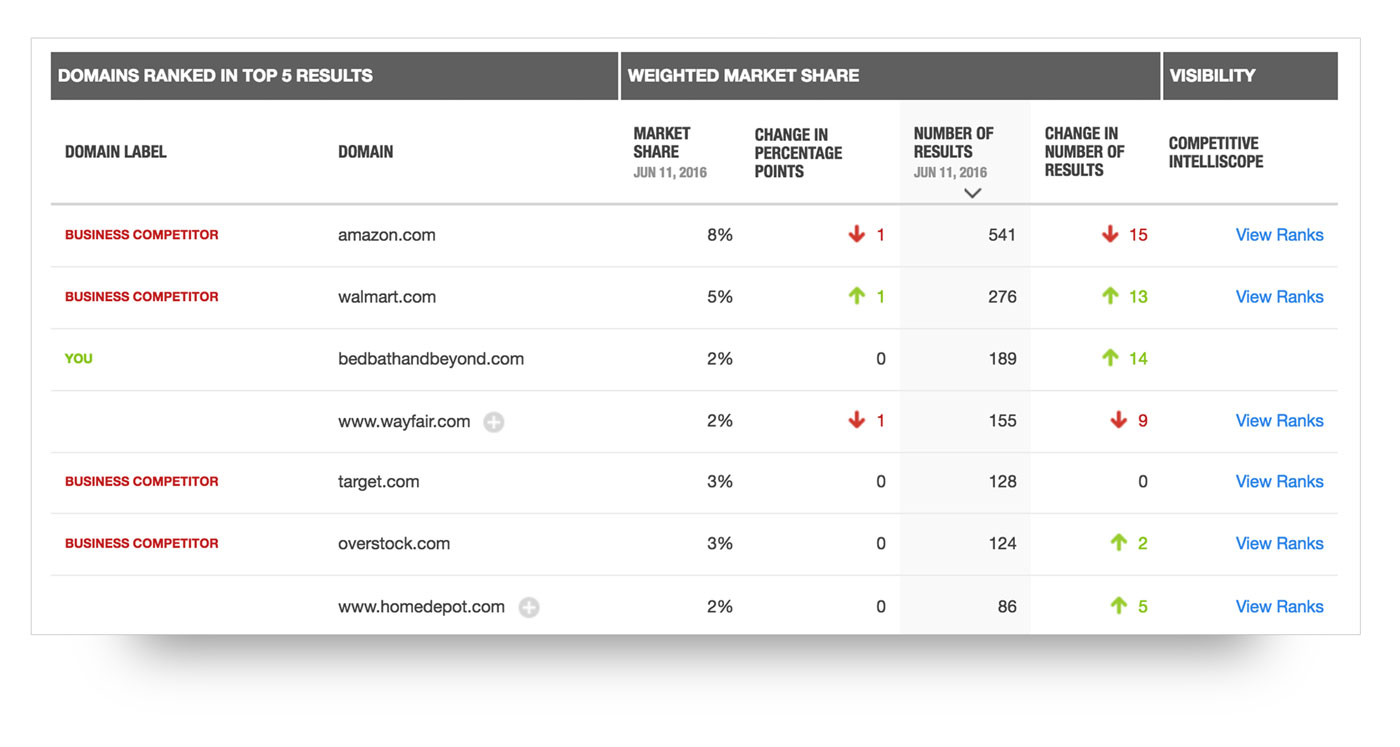 Customize your search market share to reflect your business goals, filtering by search volume, the number of results, or ranking position
Discover known and unknown competitors, and tailor your content to take over top search spots for different regions, result types, and devices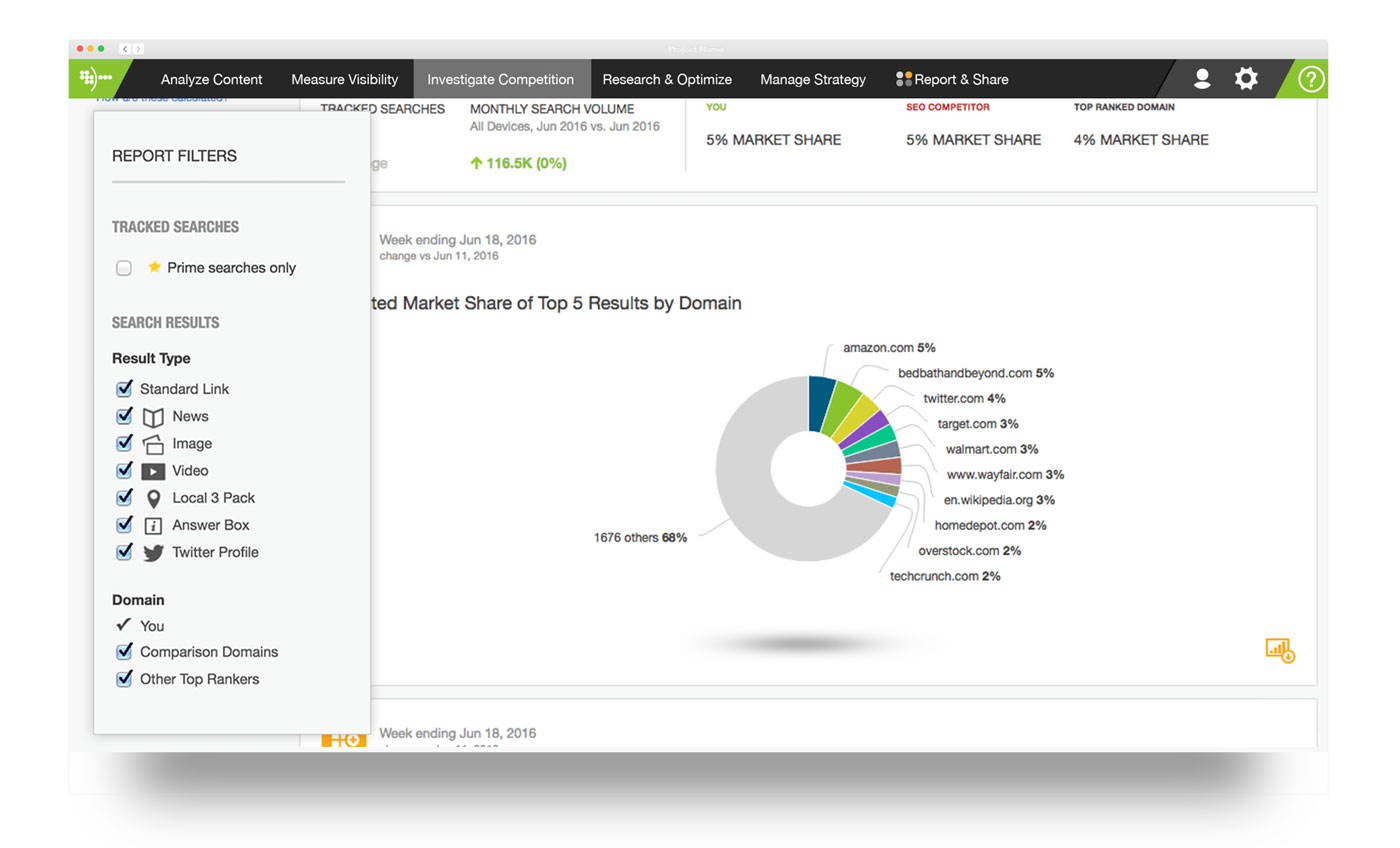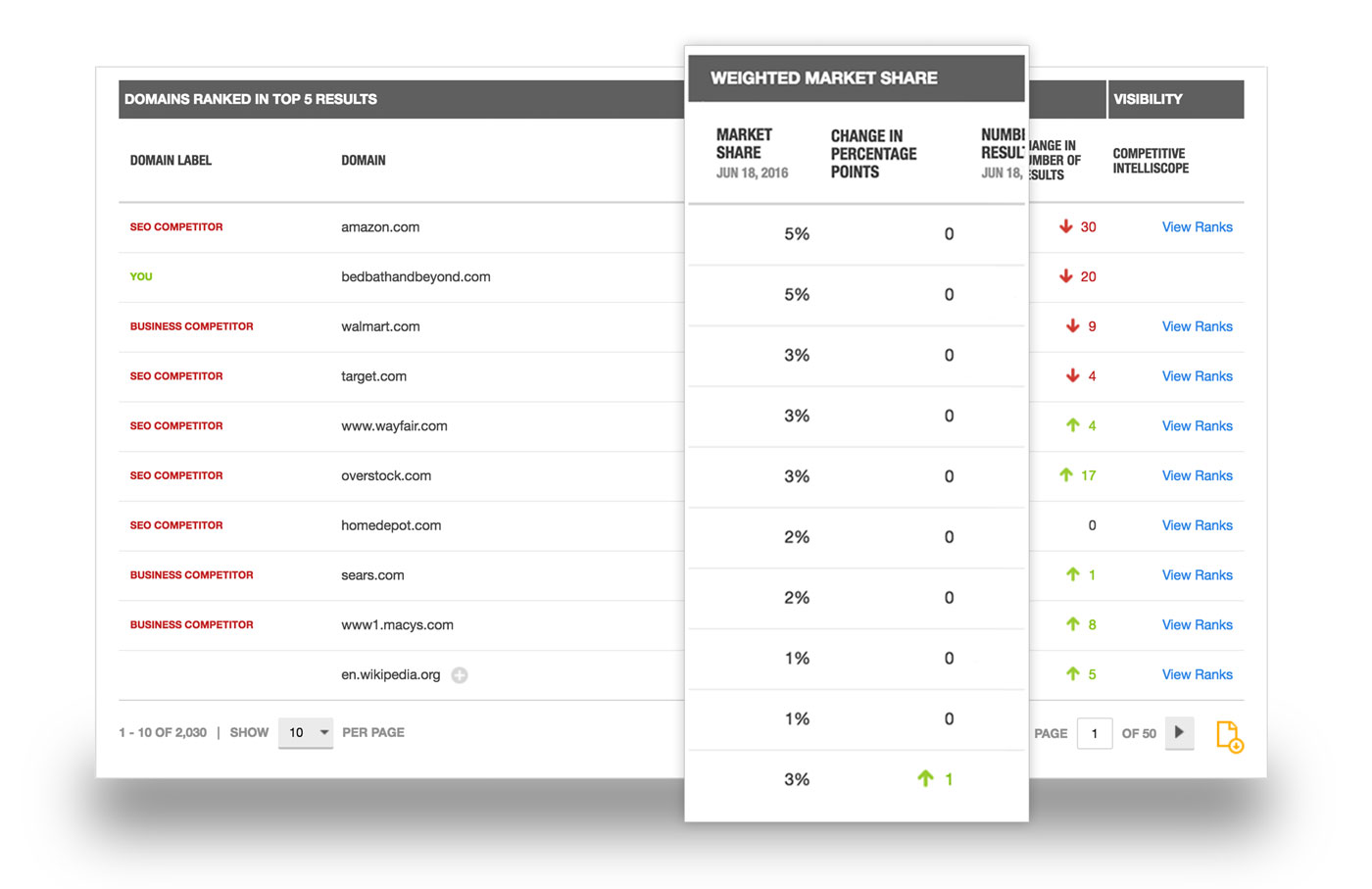 Protect your site from losing competitive market share during site redesigns and algorithm shifts
Create powerful, flexible reports to communicate competitive wins throughout your organization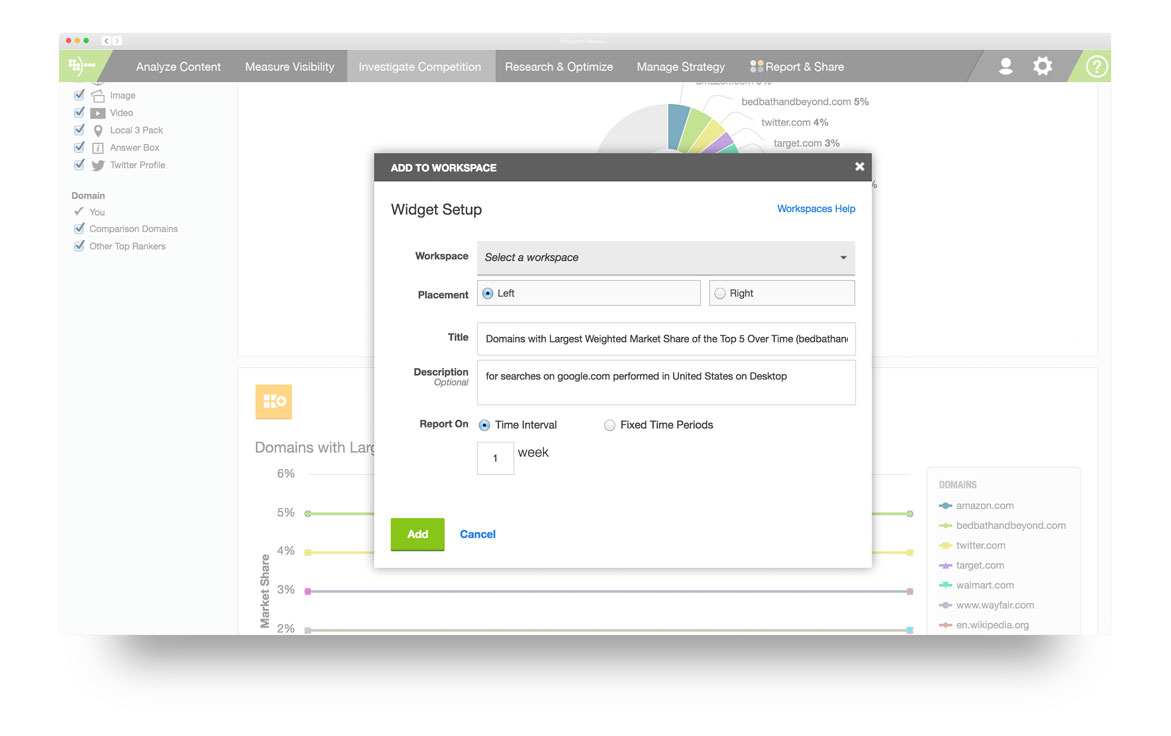 Win market share and revenue.
Get started.