SEO Reporting & Analytics
Report SEO results in language anyone can understand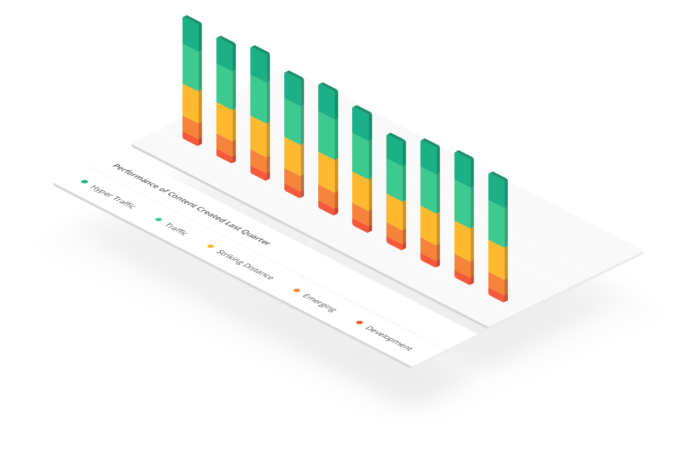 Report SEO Results in a Way Everyone Understands
Get buy-in across your organization with role- and goal-based SEO reports. Deliver topics to your content team, share quarterly ROI with your execs, send market data to your business analysts, and more.
Transform Your Search Data into a Story
Customize your reports to the nth degree: drop in visuals, widgets, different datasets, and more. Create compelling charts or global market heatmaps. Communicate complex SEO concepts in simple ways.
Get Support from Our Dedicated Business Intelligence Team
When our library of reports doesn't have what you're looking for, we'll create it. Get advanced, custom reports from Conductor's dedicated Business Intelligence and engineering team.

"Set up a report once, add the subscribers, and sit back and get meaningful insights and important KPIs sent to your inbox."

"Biggest ROI for the SEO department is reporting efficiency. We used to create all reports by pulling multiple sources into Excel. Now, most of what I need is pulled into Conductor and provided in a really good, live report the client can explore."