YouTube Video Performance
Now they see you: be found everywhere with YouTube search data.
See the high-impact keywords people use most often to find your videos on YouTube – how they phrase their needs and your solutions. Then integrate this data with your SEO program to help your audience find your video content anywhere they search.
Conductor Searchlight gives you instant access to the language people use in searches to find your video content on YouTube, the world's 2nd-largest search engine.
---
Easily view your YouTube channel's performance and understand its impact on your brand reach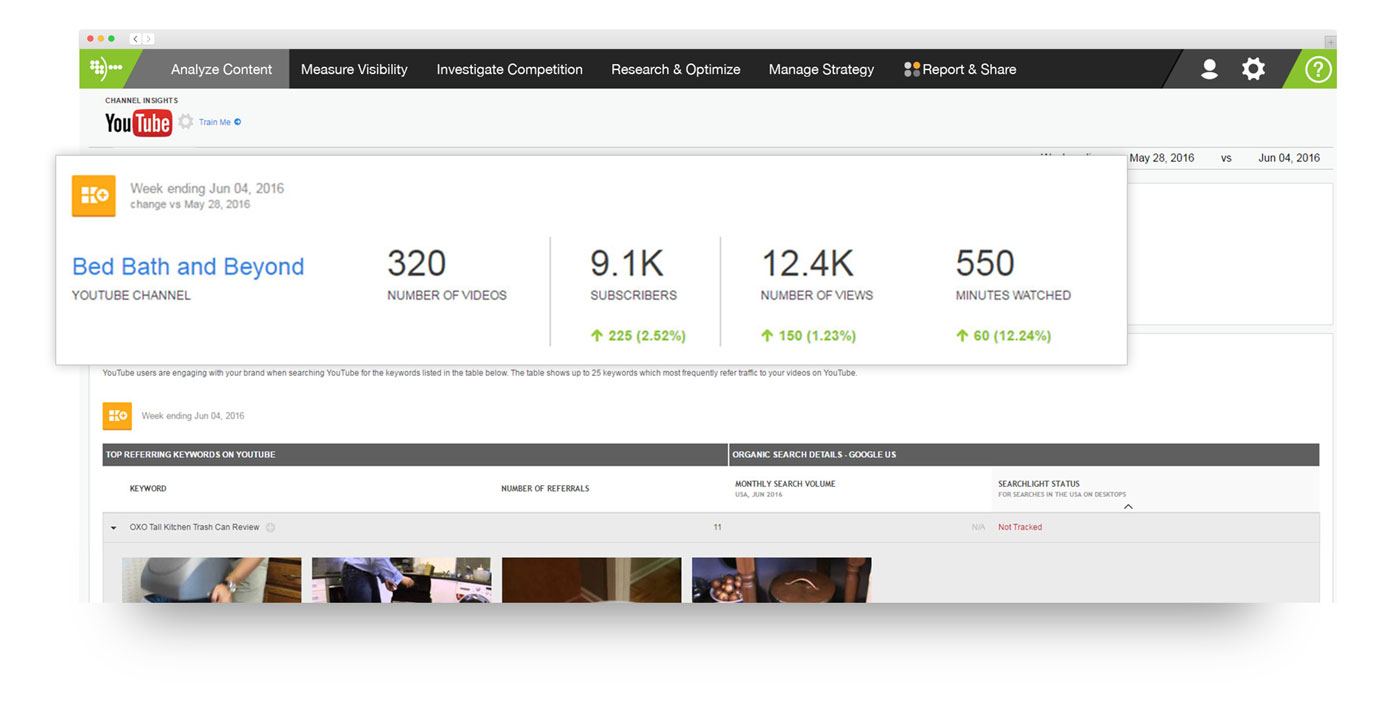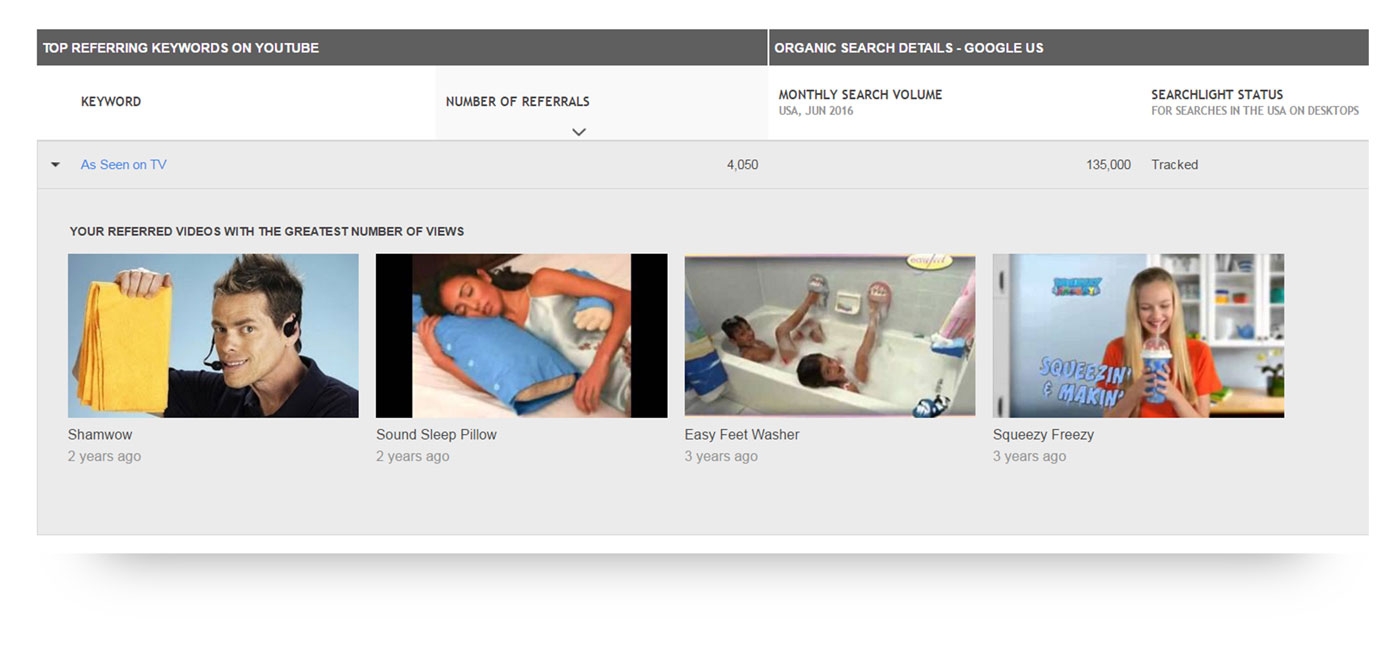 Use YouTube search data to increase views of your videos through all other search engines
Discover new topics your prospects are searching for on YouTube
Create and surface video content that converts.
See how with a live demo.