Great marketing puts the customer's needs first. Your audience is already telling you what they want — and Conductor can help you listen. We're constantly debuting new technologies to help you jump right in with customer-first marketing. Check out our latest innovations.
Content Activity Reporting
Content Activity Reporting automatically detects your new and updated content. It's the only technology that shows you the impact your content has on revenue and traffic by tying together search data, activity tracking, and analytics, all in one place.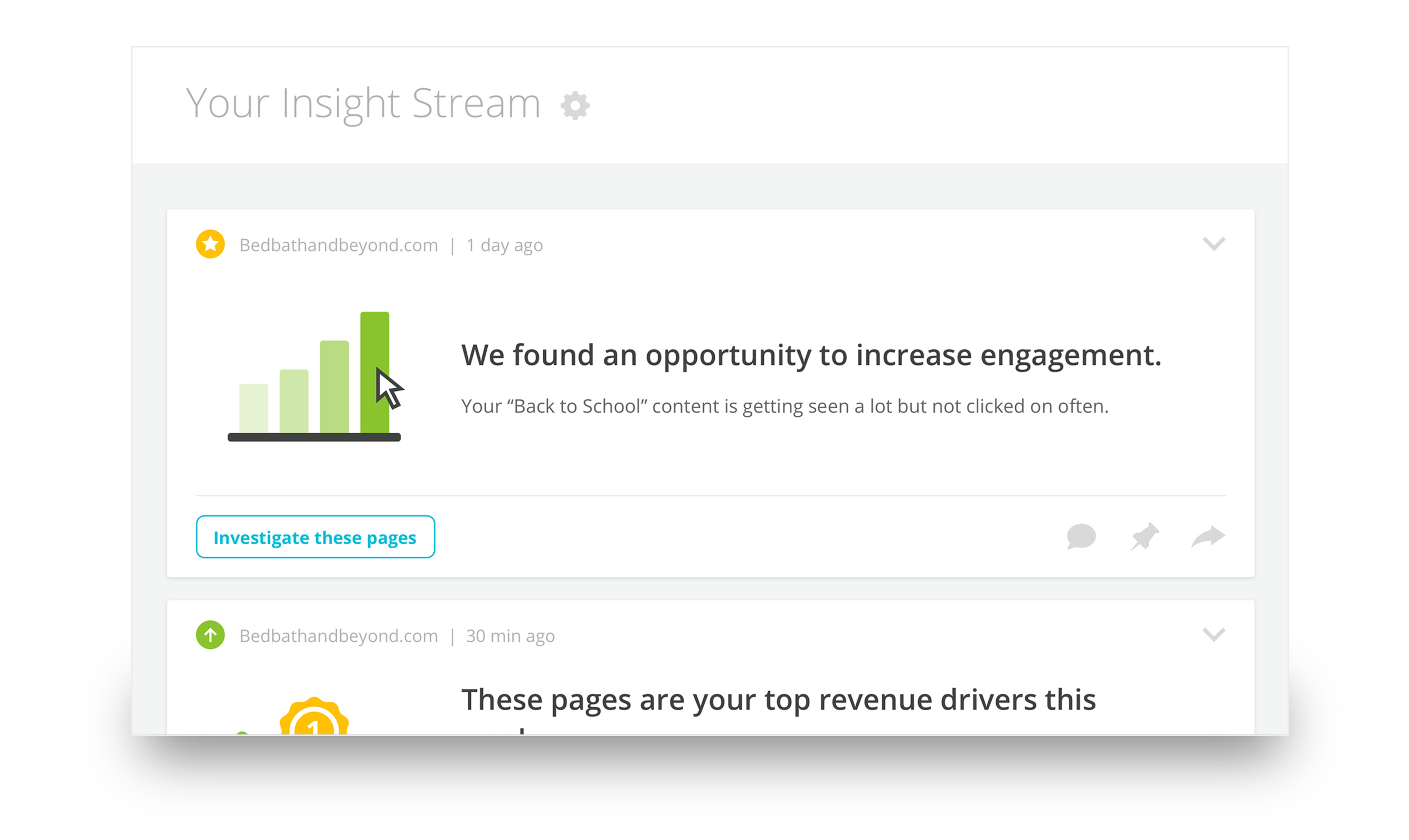 Insight Stream
Insight Stream surfaces a live news stream of insights so you can focus on what's important without digging through data. We've added insights that highlight Answer Box ownership and 1st page wins.
Domain Explorer
Domain Explorer makes it easy for you to get valuable insights. Access deep visibility into the organic performance of any website — including your own — so you can understand the total organic footprint of competitors and exploit gaps in their strategy.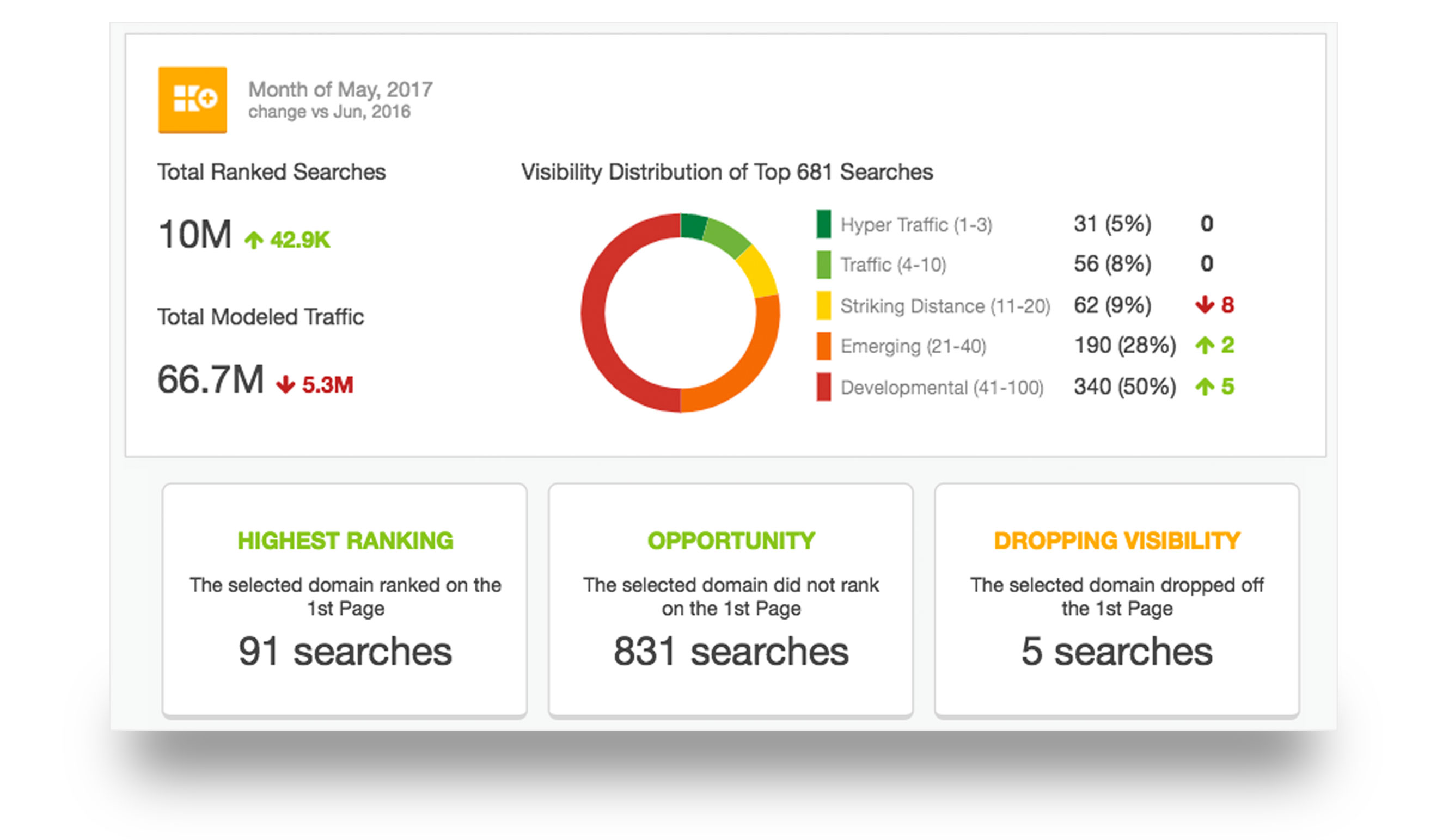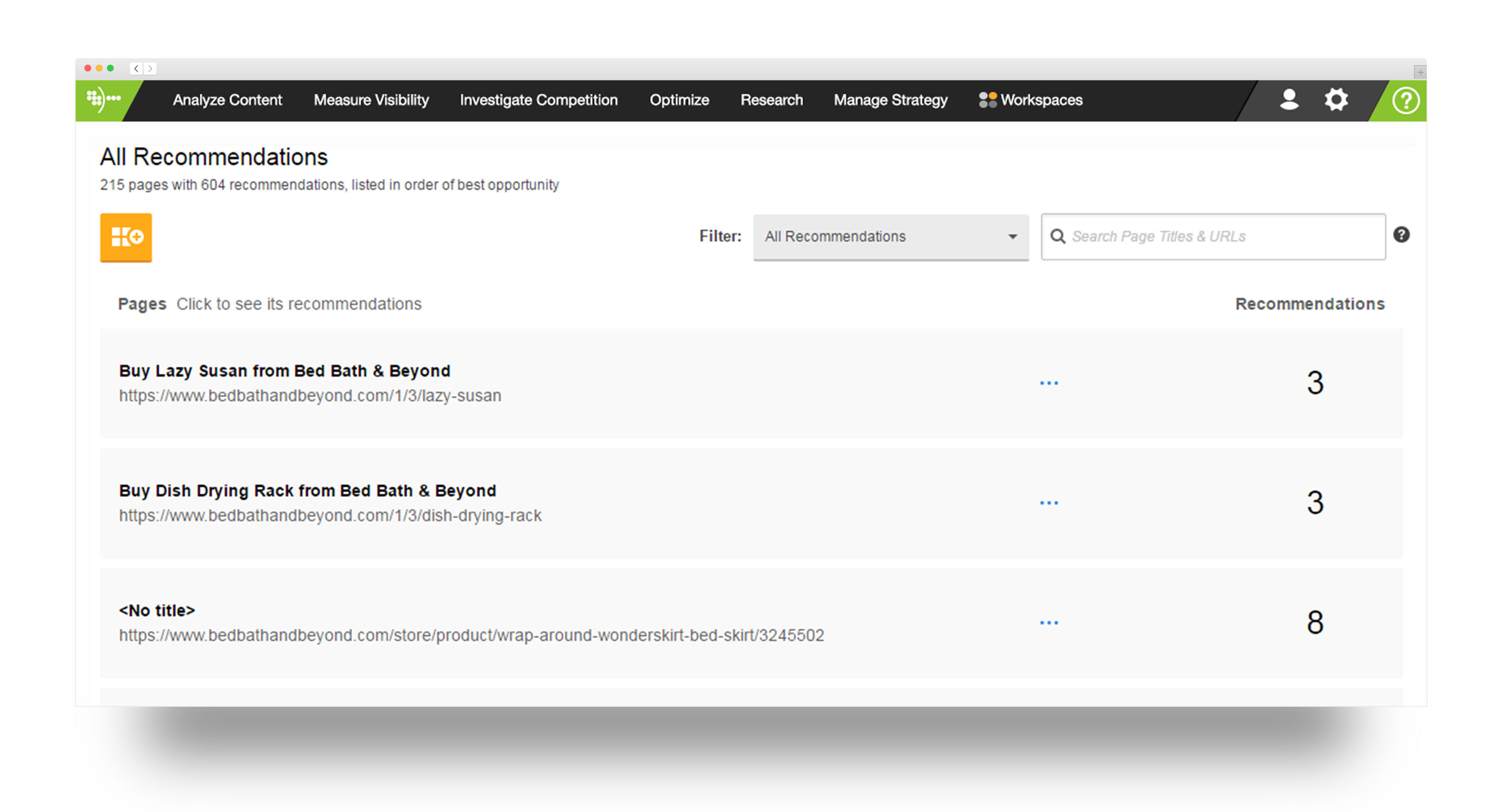 Recommendations
See big-picture site issues clearly with simple summaries, graphics, and tools. Conductor Searchlight's Recommendations page lets you filter, prioritize, and analyze recommendations to improve your site's performance.
Conductor Mobile App
With the Conductor Mobile App, you can conduct market research on your phone, getting a snapshot of demand, competition, and customer intent when you enter a topic. And you'll get important business insights on the go, with Insight Stream technology baked into the app.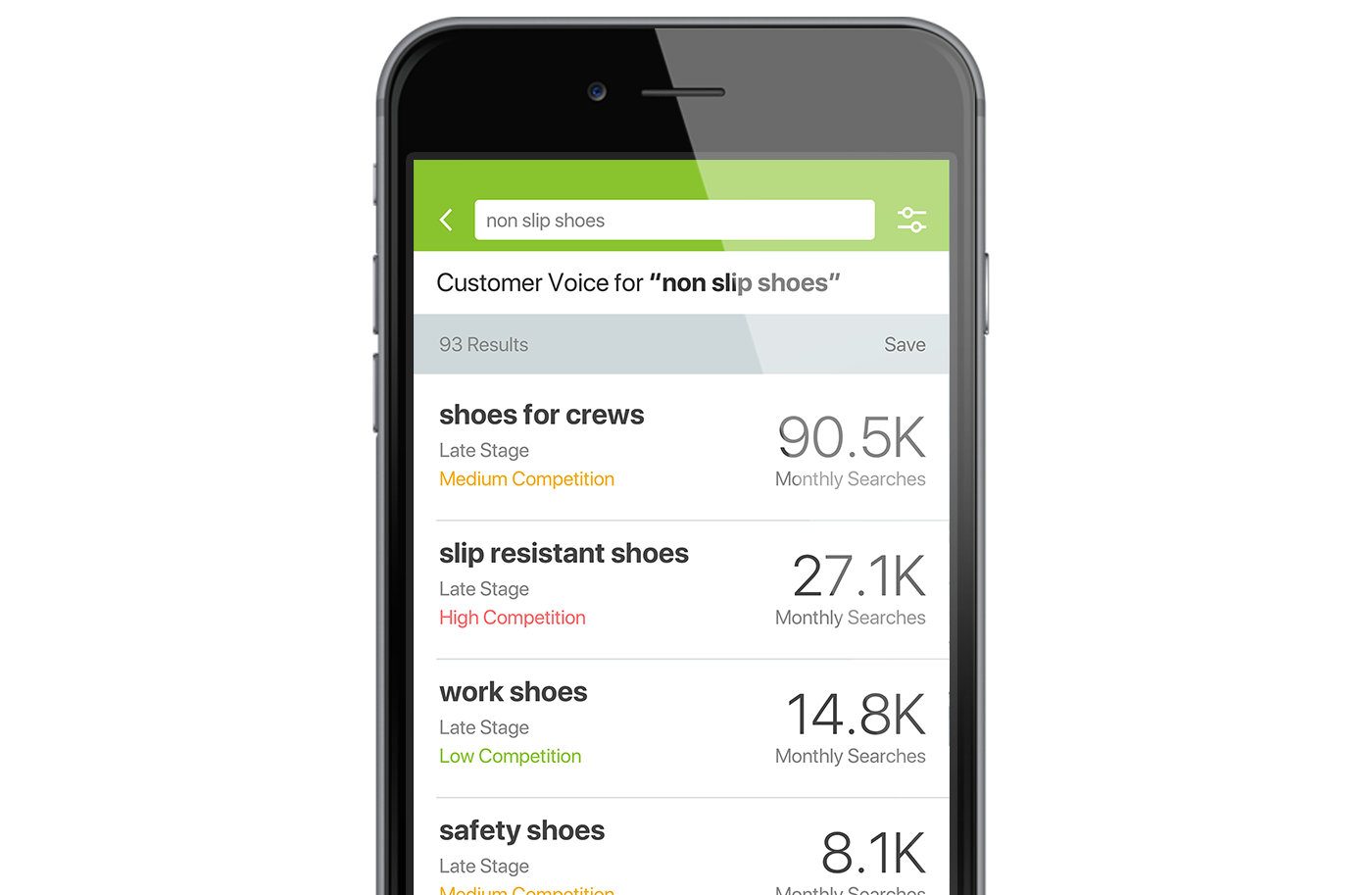 Contact us today to learn more