Improving

marketing

Transforming

businesses

Building

community
Who We Are
We provide a platform and a partnership for customer-first marketing.
Conductor is a technology company driven by a deep passion for helping companies help their customers. Marketers use our software and services to create and optimize content so that it gets found and provides value.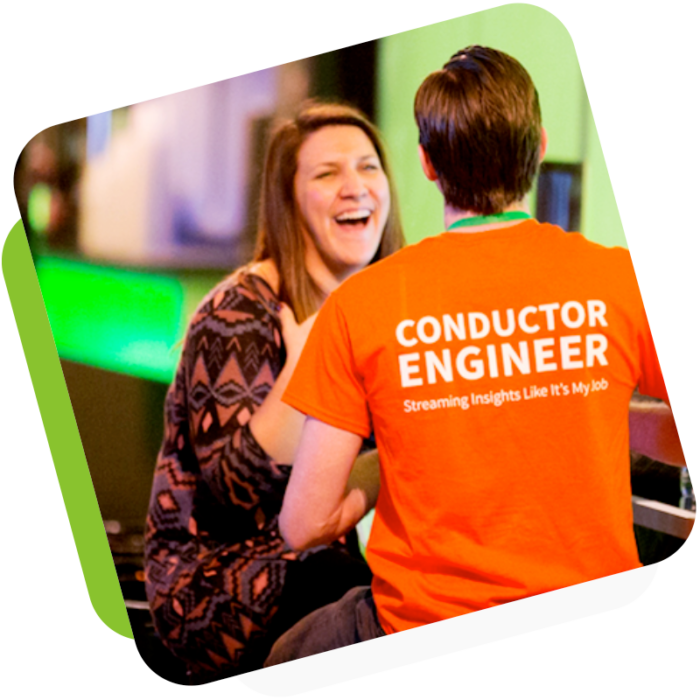 What We Believe
Putting customers first is a better way to do marketing.
Consumers are in control — they have a choice about whether to engage with our content or not. The companies who create valuable, relevant, and visible content have a profound impact on the outcome of the customer journey.
---
Our Mission
Transform marketing into a force for improving people's lives.
We define success as improving the lives of all the people in our orbit — our customers, our customers' customers, our employee-owners, our partners, and our communities.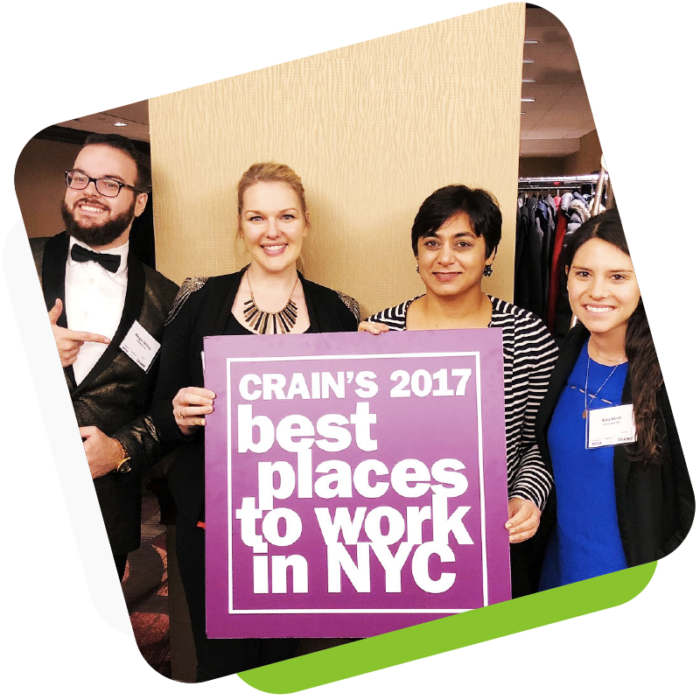 ---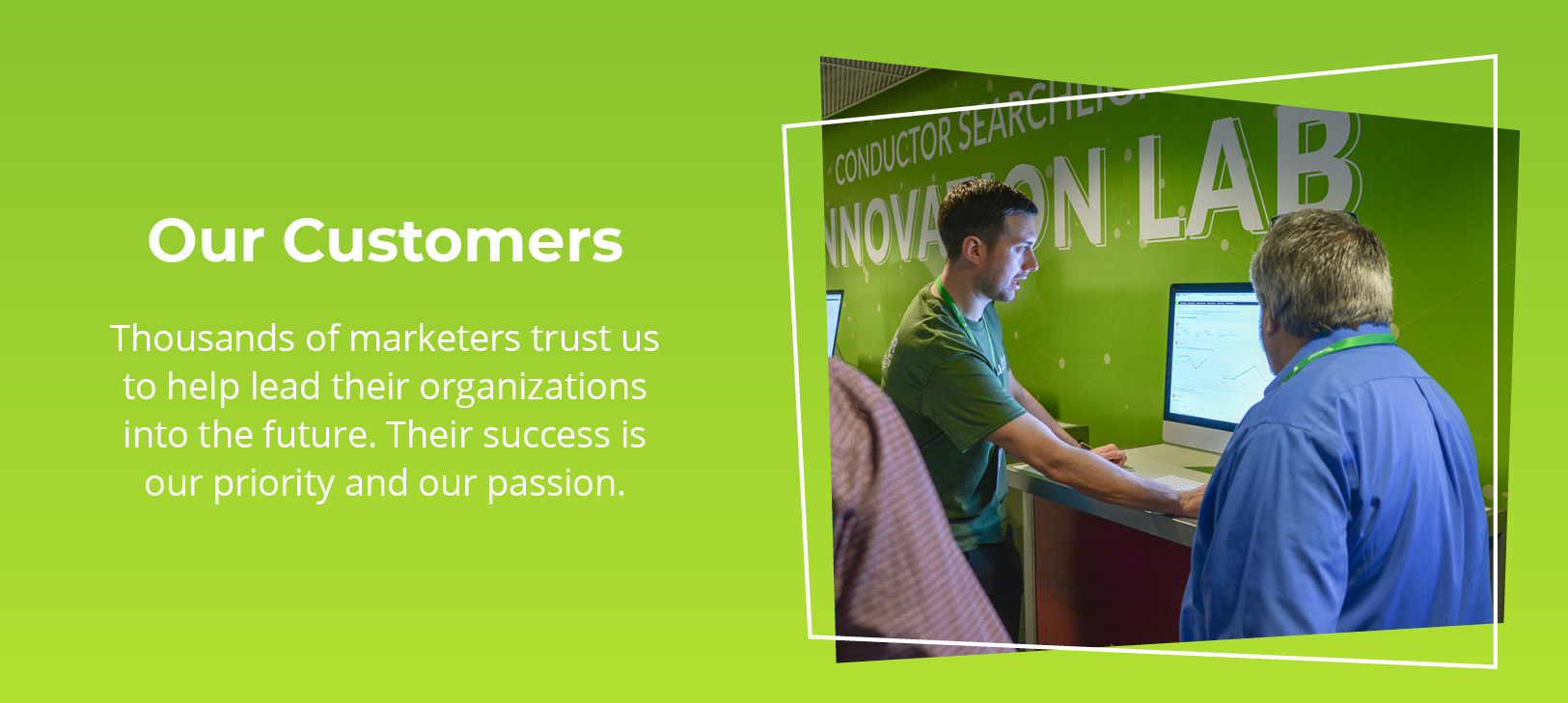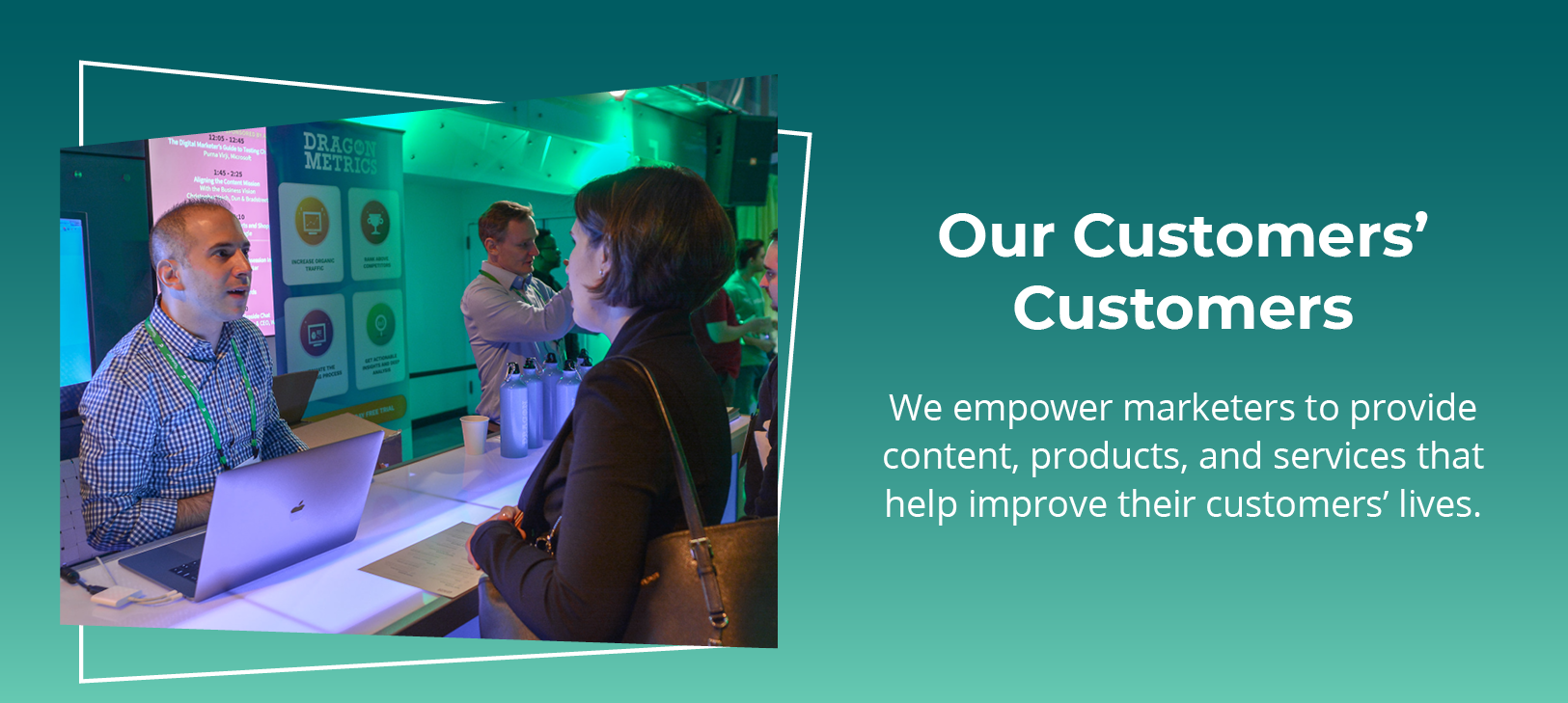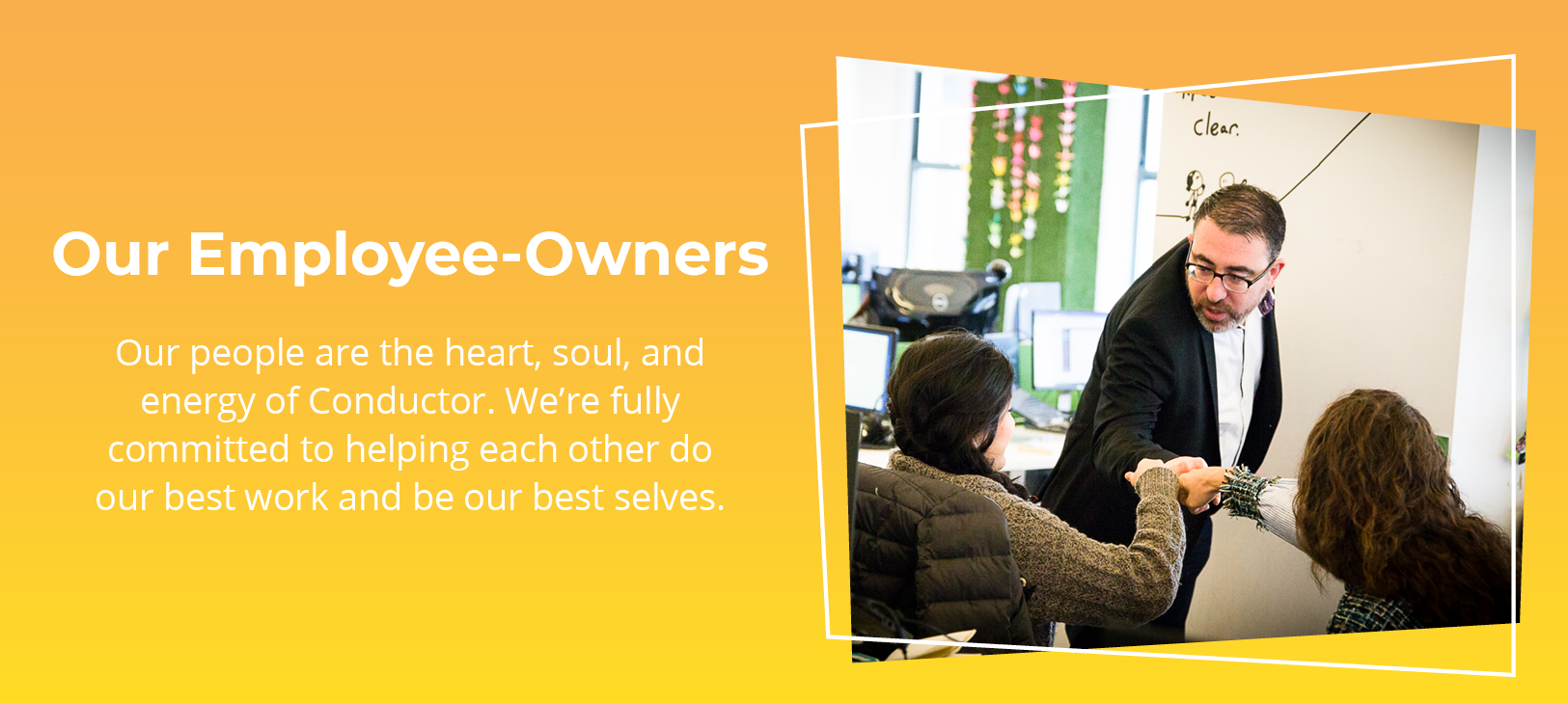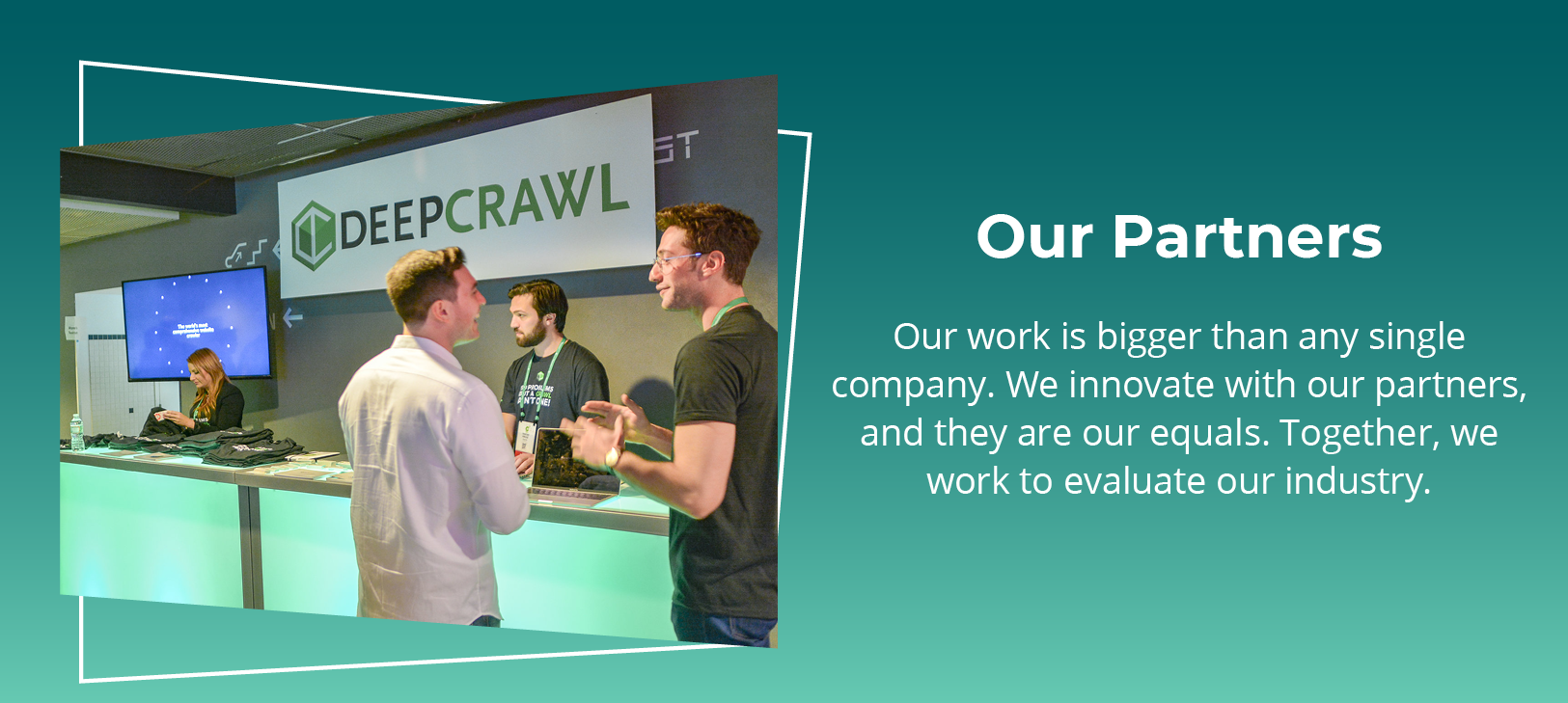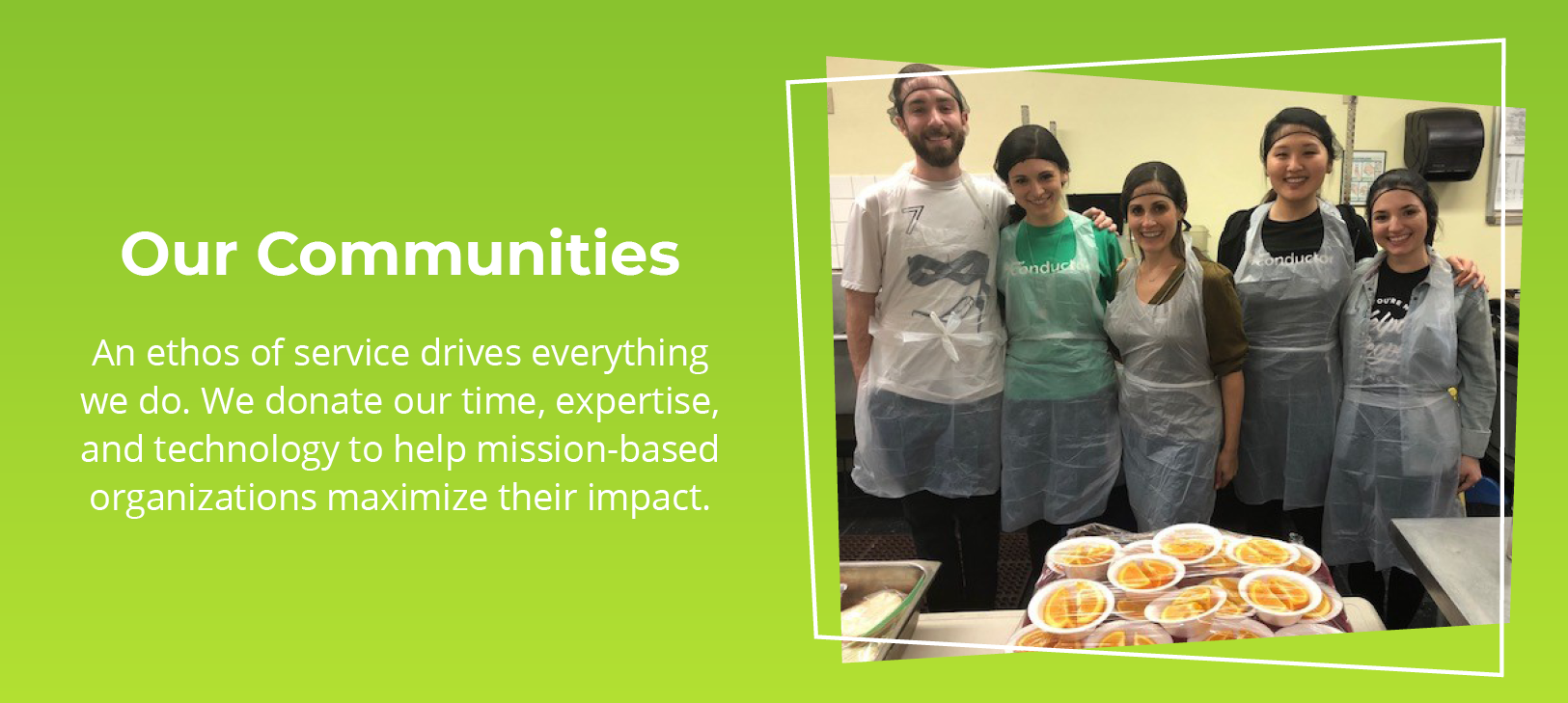 Our Culture
Embrace Change. Make Your Mark. Be Fearless.
We're a 9-year-old tech start-up named Crain's "Best Place to Work" 7 years running. That's because we're not simply here to do a job, we're here to make an impact — on our customers, on each other, and on our industry. We treat our employee-owners like the investors they are. We work hard every day to make sure they continue to invest their time with us. And we'll do the same for you.
Our Partners
Our customers need the expertise and support of top-notch partners, and your clients need insights from a world-class organic marketing technology.