Powerful SEO & Content Insights in One Click
Together at last. The perfect companion for Conductor is now in your favorite browser. Introducing the most advanced search intelligence Google Chrome extension ever created, our free SEO tool here to make all things SEO & content marketing smarter, better and faster.
ADD TO CHROME (It's Free!)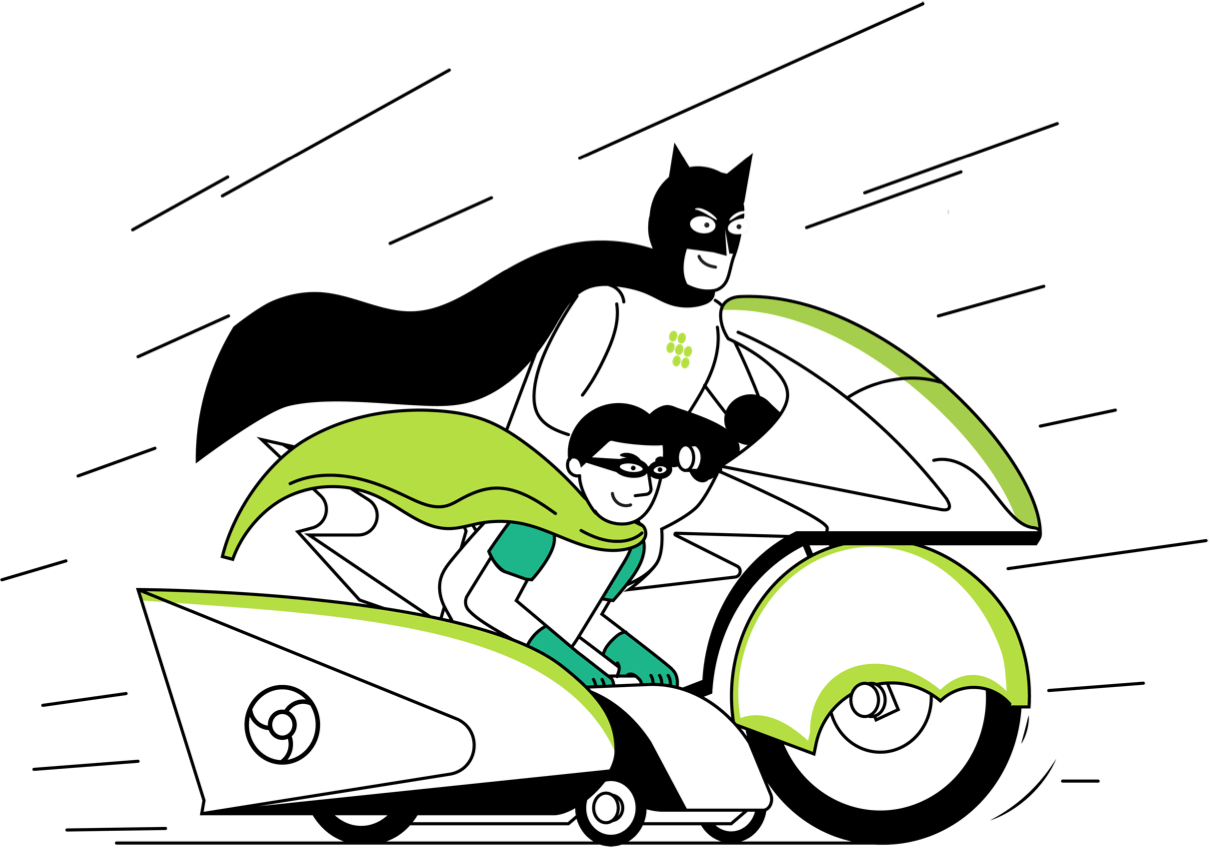 See Conductor for Google Chrome in Action.
Faster, Better, Smarter.
Want to learn more? Watch our demo video for a deeper dive into how our powerful extension can transform Organic Marketing for your entire team with the click of a button.
INSTALL NOW
Discover
Uncover SEO insights
See behind the scenes and uncover new ways to enhance your website for optimal search performance.
Uncover optimization opportunities
Ensure your page is valuable to customers and findable on search by tracking header tags, meta description, video assets, and more.
Start topic and keyword research
Use in-line topic research to uncover search metrics for new keywords directly on the page or search new topics directly in your browser, powered by Explorer.
Investigate competitor content
Illuminate the search strategies of your competitors and outrank them by uncovering content gaps and new ways to provide value to more customers.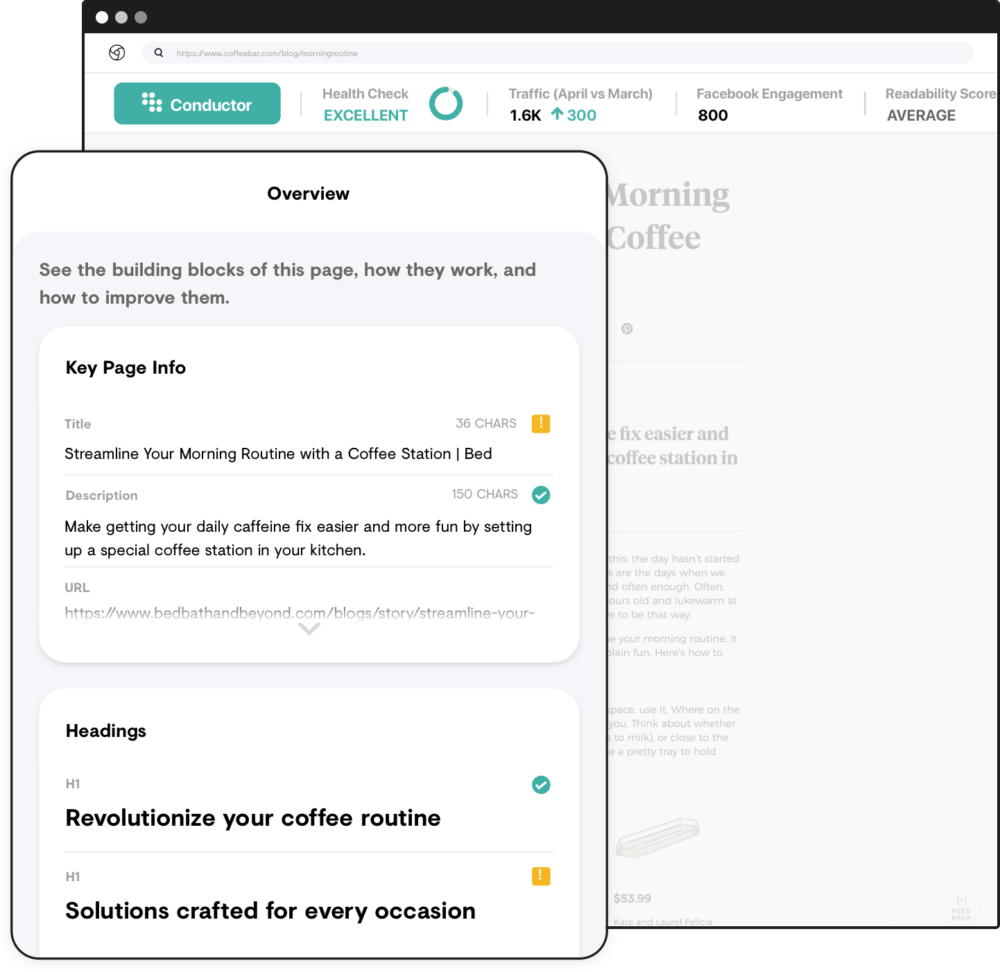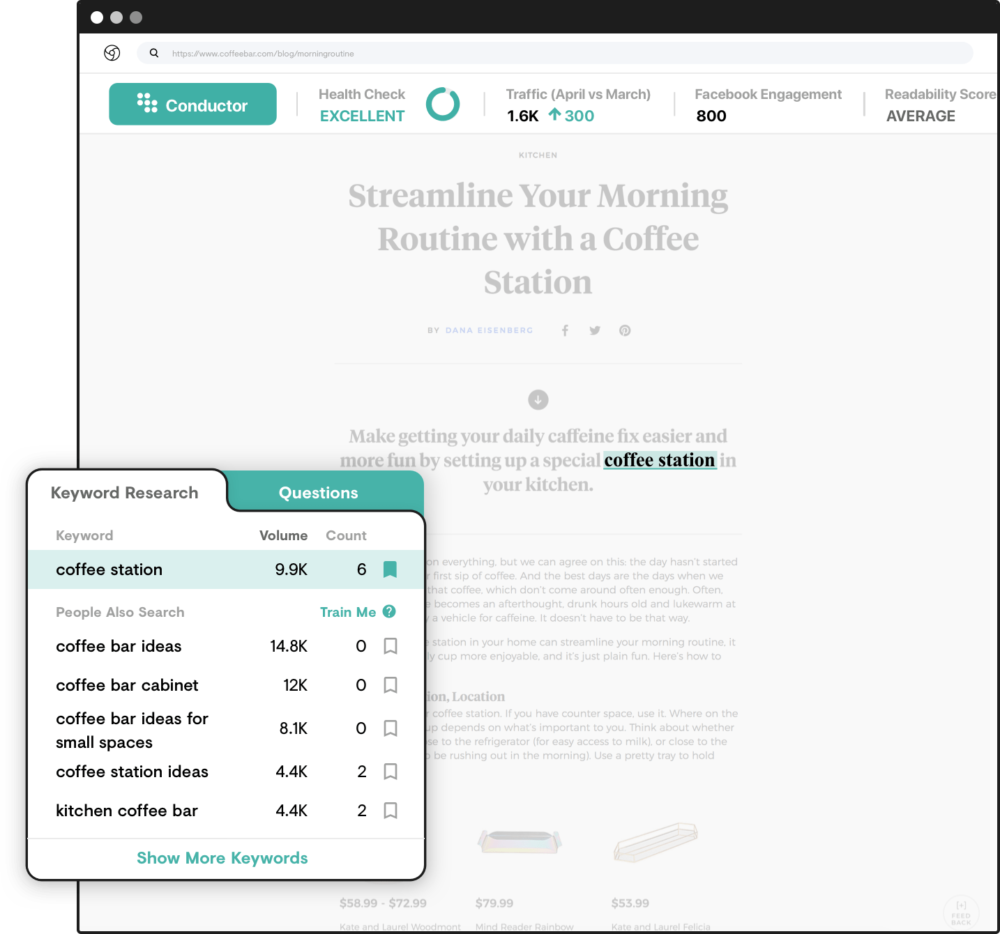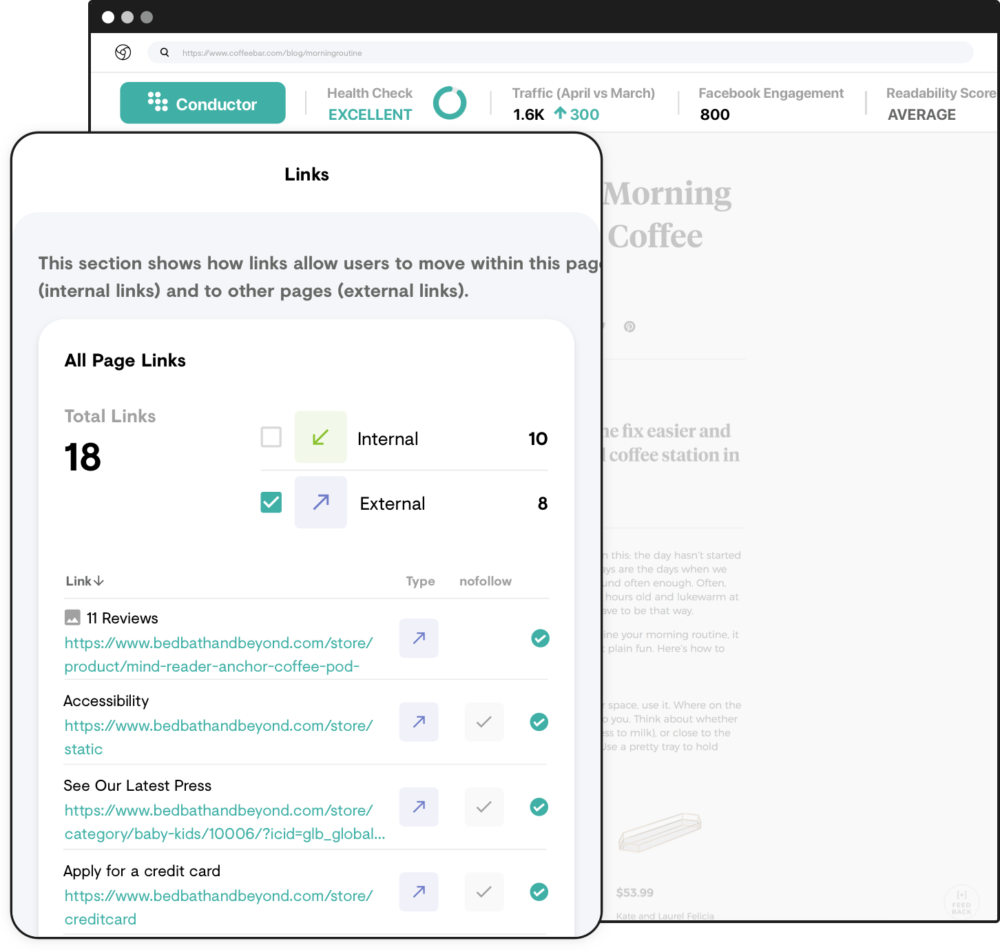 Optimize
Optimize content success
Ensure your pages are fully optimized for search and discover new content opportunities.
Guarantee content health
Run a Health Check on pages to surface critical errors and see how you can resolve issues that are impacting visibility and performance.
Explore new content ideas
Identify search intent for any and every webpage. Brainstorm content ideas by uncovering the keywords that rank for all content, in over 100 languages and countries.
Investigate your technical SEO
Get a complete and prioritized view of technical factors impacting your site, like page speed, redirects, and robots and sitemap files.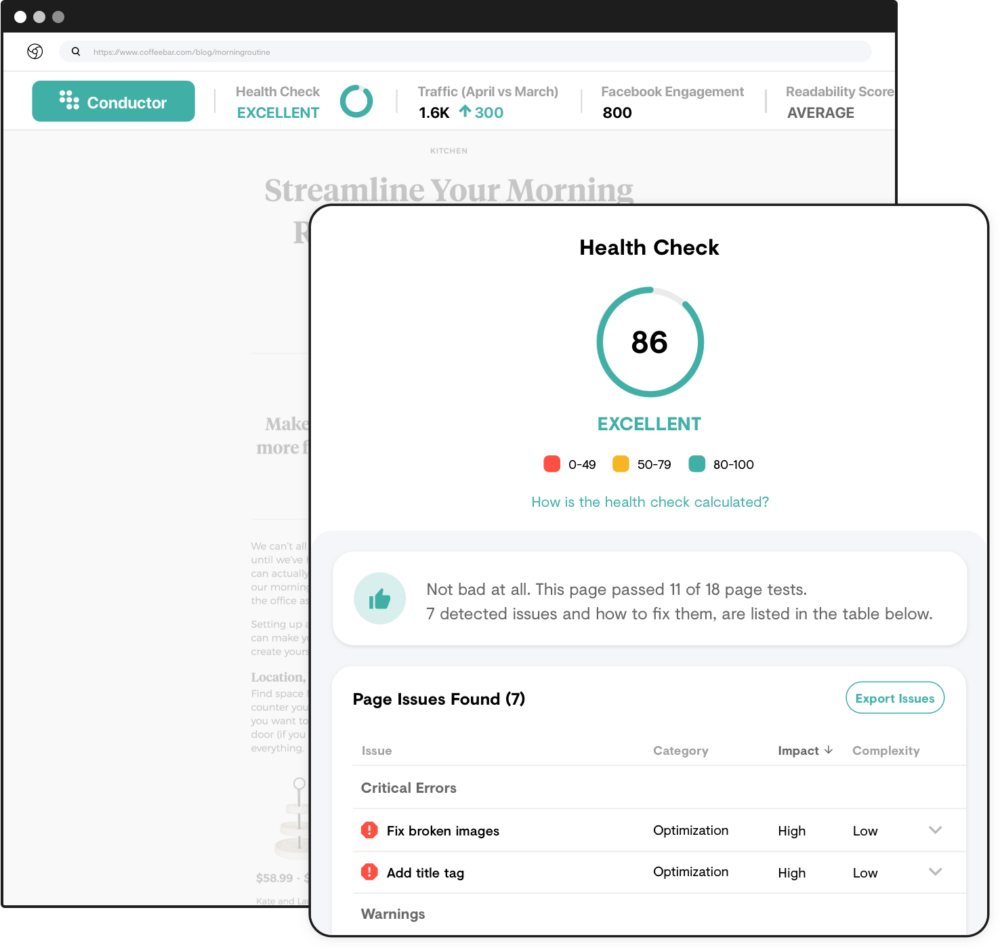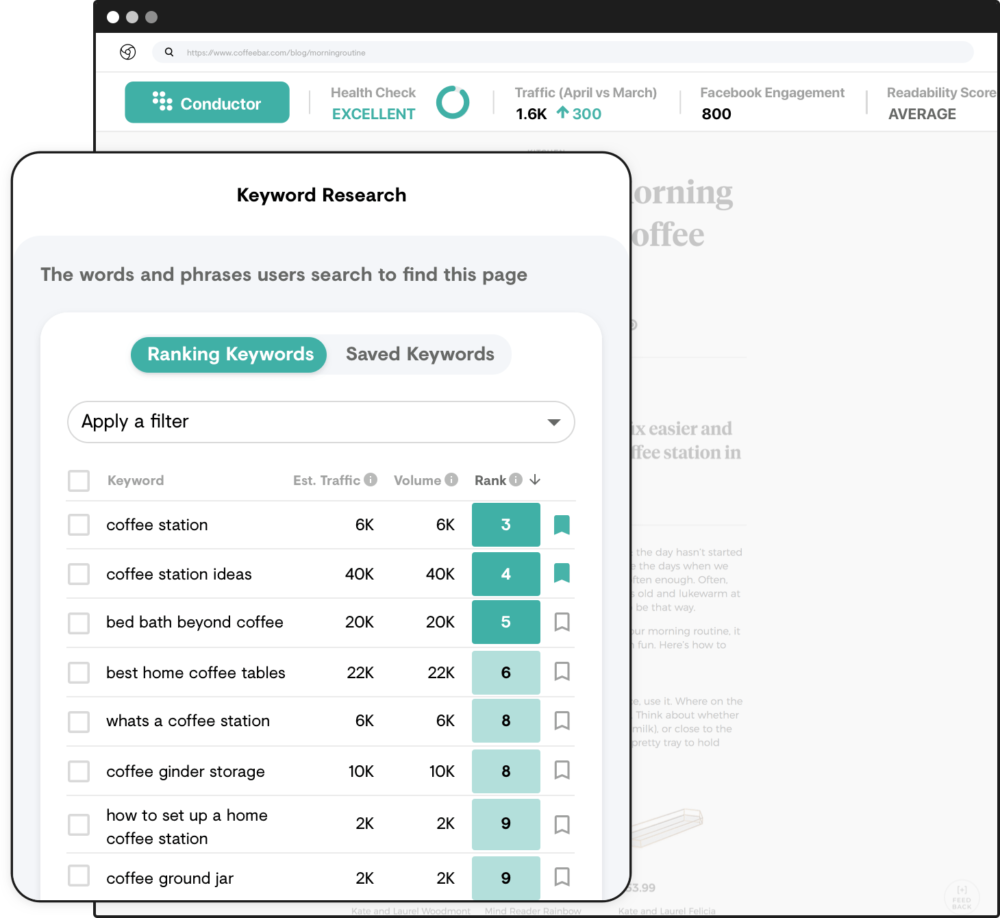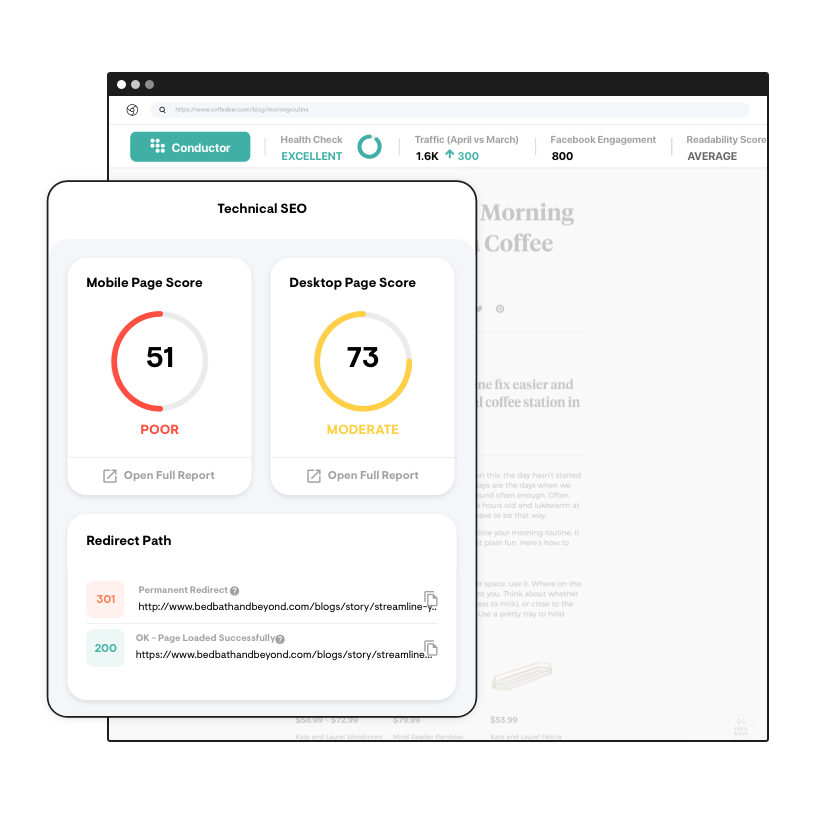 Accelerate
Accelerate productivity
Get quick recommendations
See automated recommendations to improve your performance so you're findable, valuable, and resonate.
Take quick action
Start Content Briefs and new Actions for your team, directly in your browser, without leaving the page you're viewing. Export findings directly to apps such as Google Docs, Asana, and Jira.
Track performance
See performance of your content directly in Conductor for Chrome, with quick access to your analytics in the Conductor platform.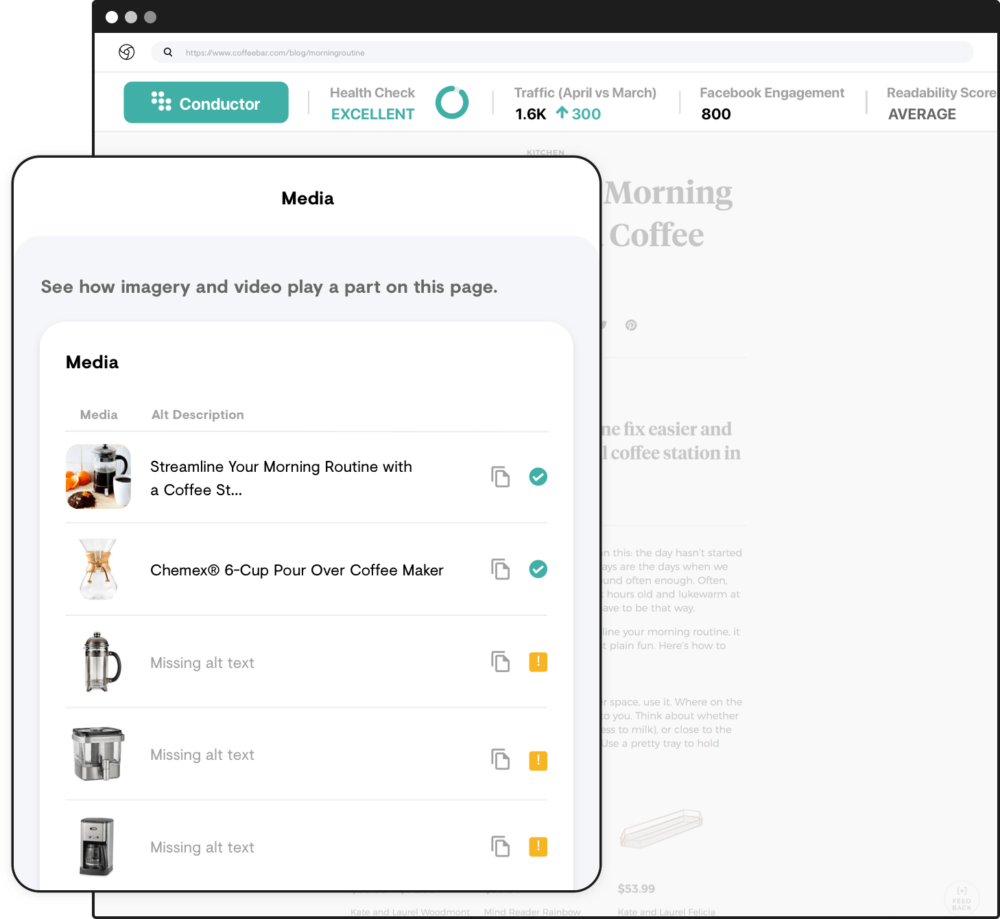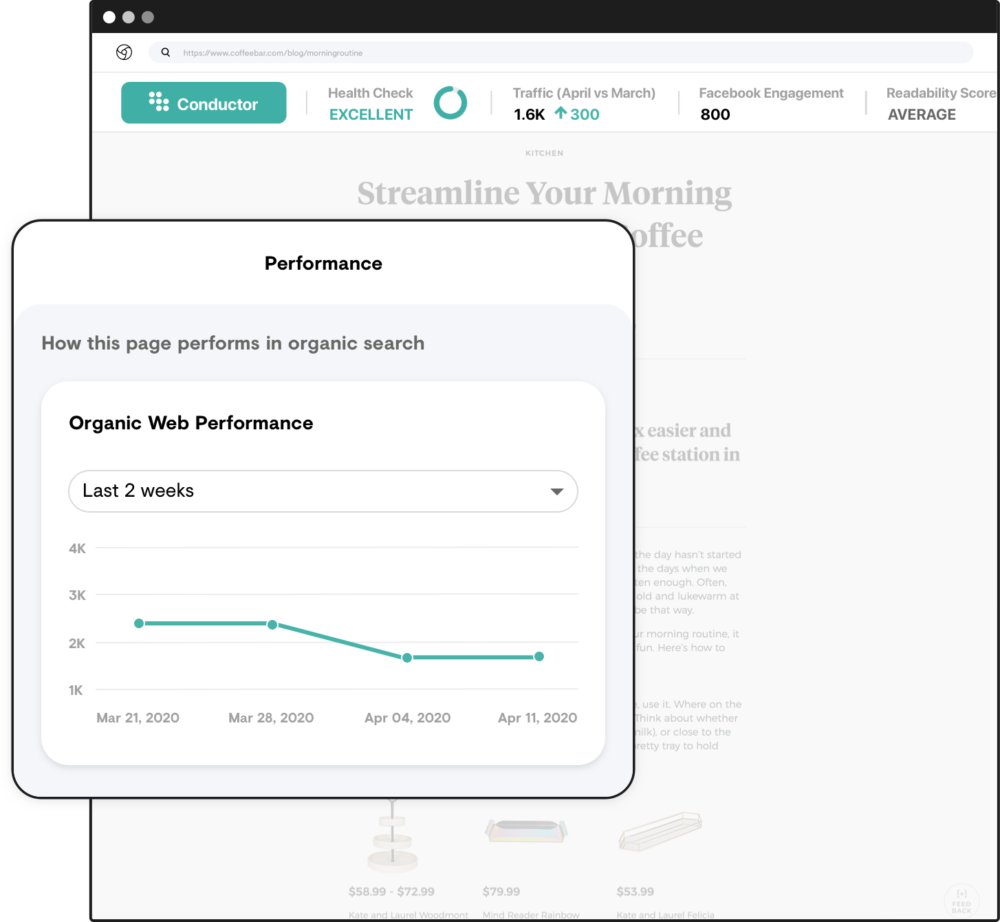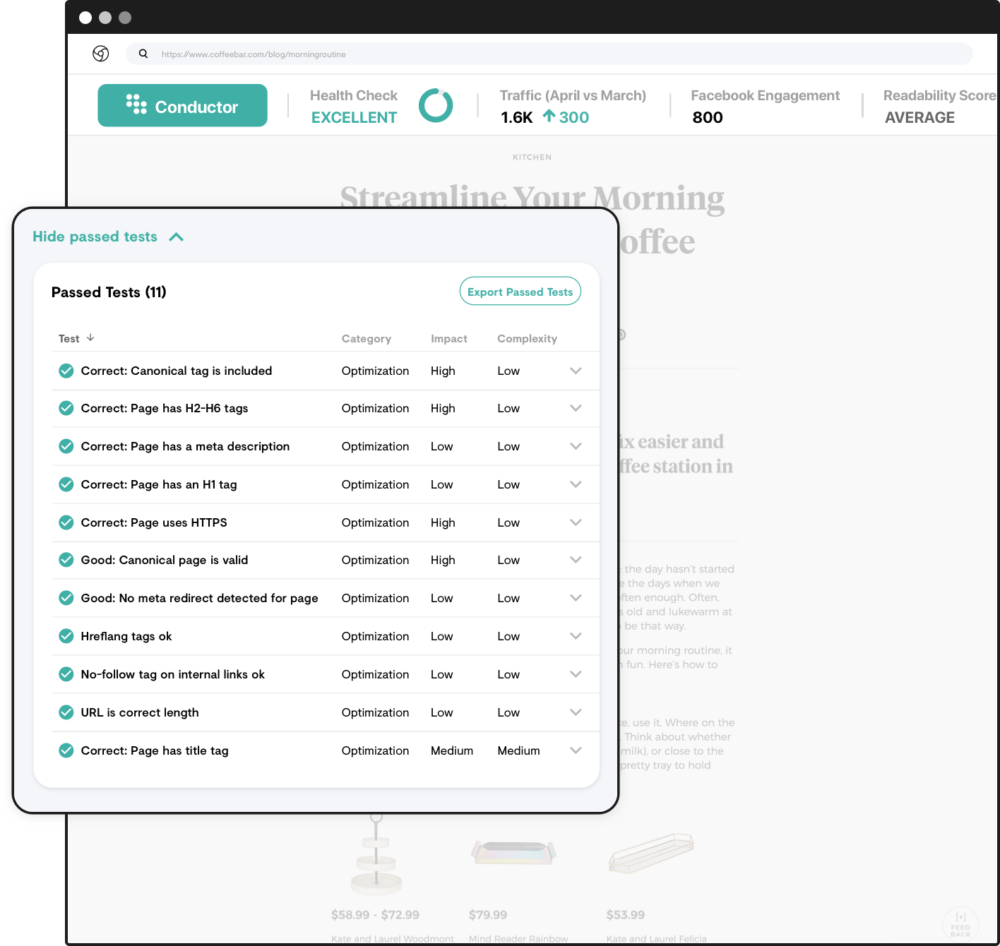 The companion you've always needed
Conductor for Chrome is your bright sidekick for all things SEO. Use our Google Extension to dig deeper with next-generation search intelligence.
Companion use cases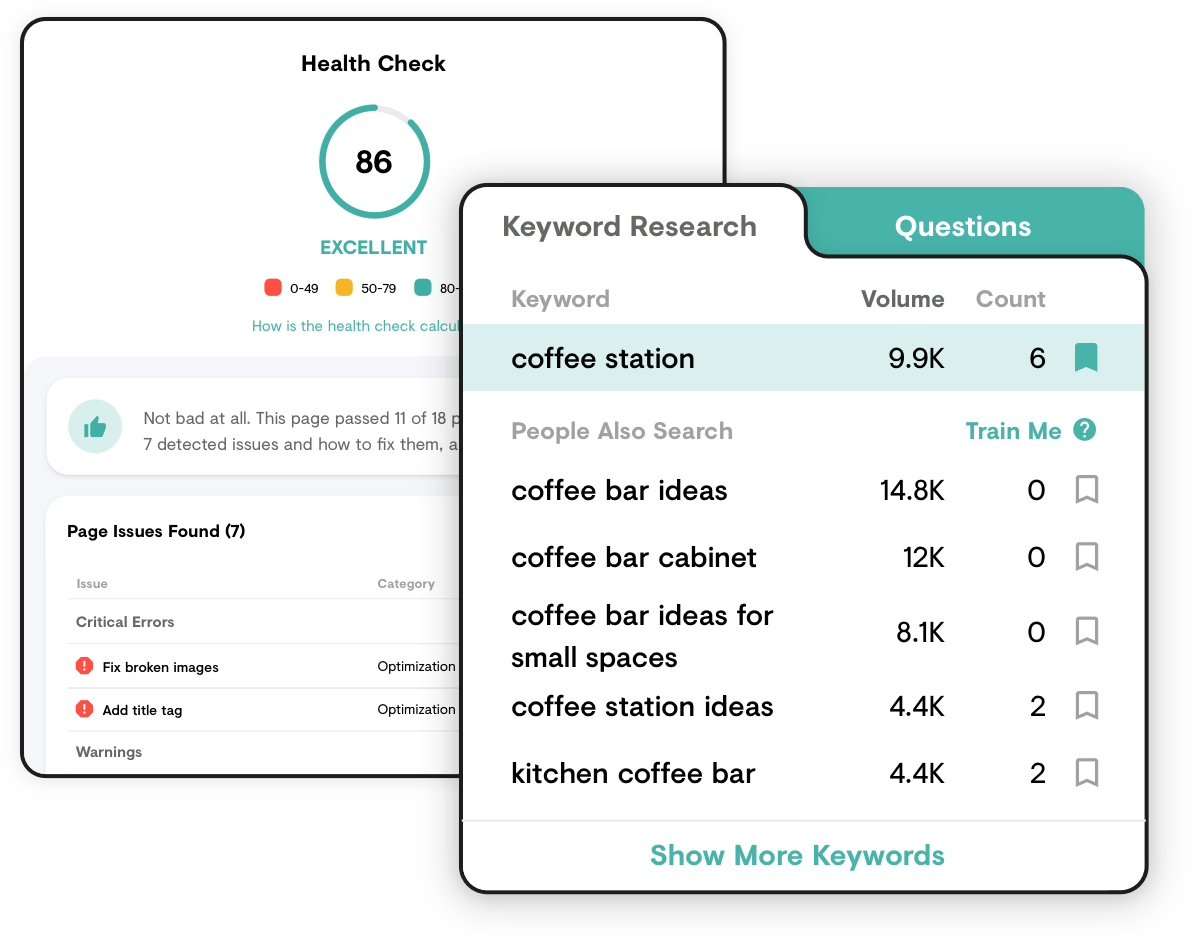 Keyword Rank Tracking in Conductor
Identify content optimization opportunities with our Google Extension for the low-hanging fruit opportunities surfaced by Conductor.
Content Performance in Conductor
Go a level deeper. Get rich performance insights from in-platform reports while viewing live content in your browser.
Competitor Tracking in Conductor
Use Conductor for Chrome to investigate your biggest competitive content opportunities identified in our platform.