Move Faster,
Reach Further
Make changes to your live content in lightning speed with instant optimizations and advanced SEO on-page testing. Ensure your content gets found and stands out with Conductor Live.
Request a Demo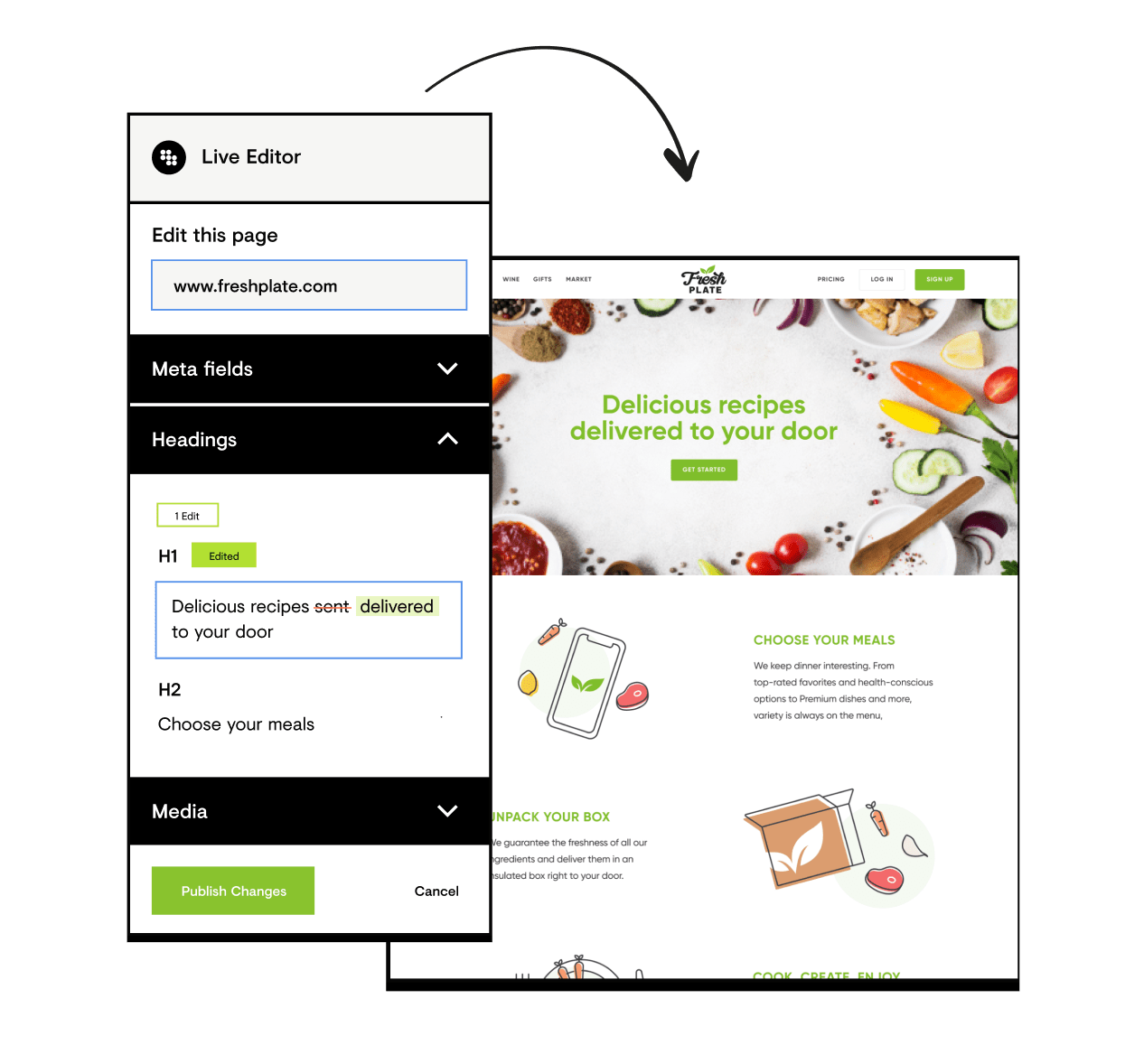 Live Editor
Optimize in Real-Time
Make changes to live content in real-time to increase your team's agility. Push technical and content updates to your site in one-click, directly from Conductor.
Update Content in Seconds
Optimize for visibility by making instant changes to your content, like title, header tags, meta description, image alts, and more.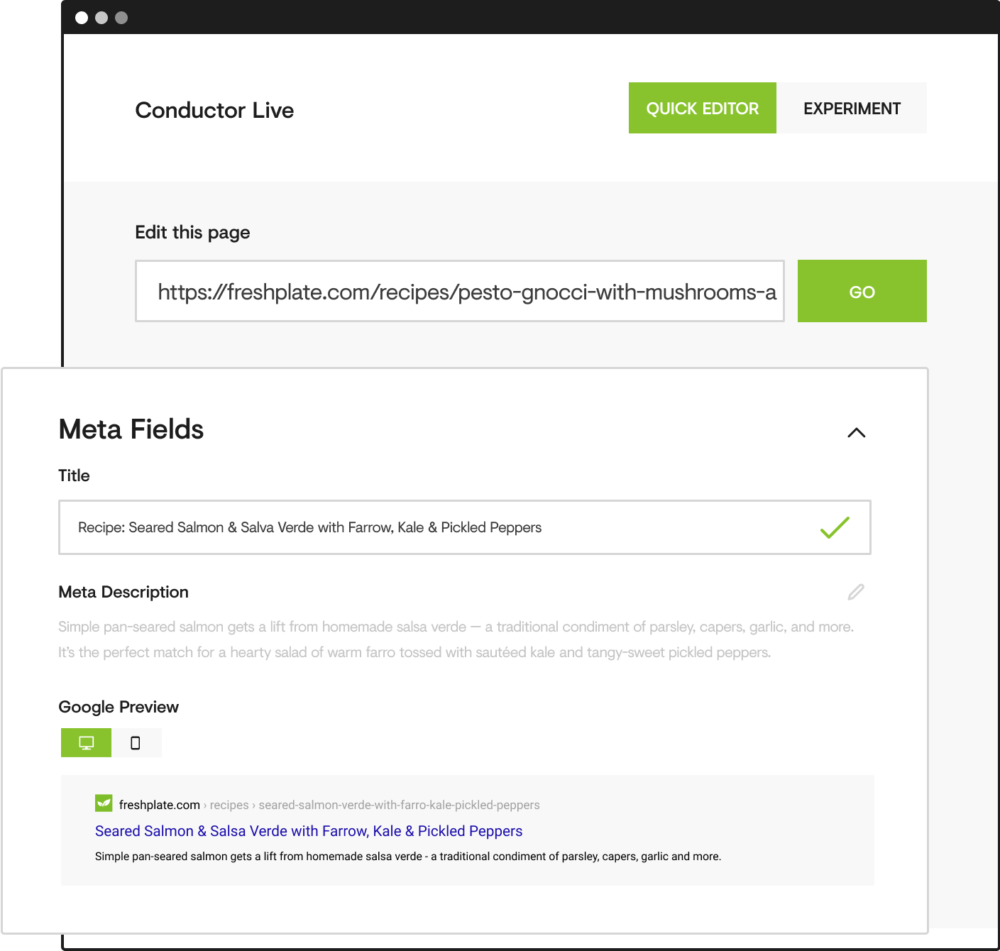 Live in Chrome
Take Action from Chrome
See an opportunity? Make instant website optimizations right from the Conductor for Google Chrome extension.
Make Changes from Chrome
Take action in real-time with instant site optimizations from your favorite browser so you can work at speed of search.
Never Miss an Opportunity
Automatically detect page errors, like missing meta fields or image alt tags, so you know all the ways to make your content more visible to customers.
Track Every Change
Instantly see a running change log of all live edits made by you and your team for greater collaboration and accountability, right in Chrome.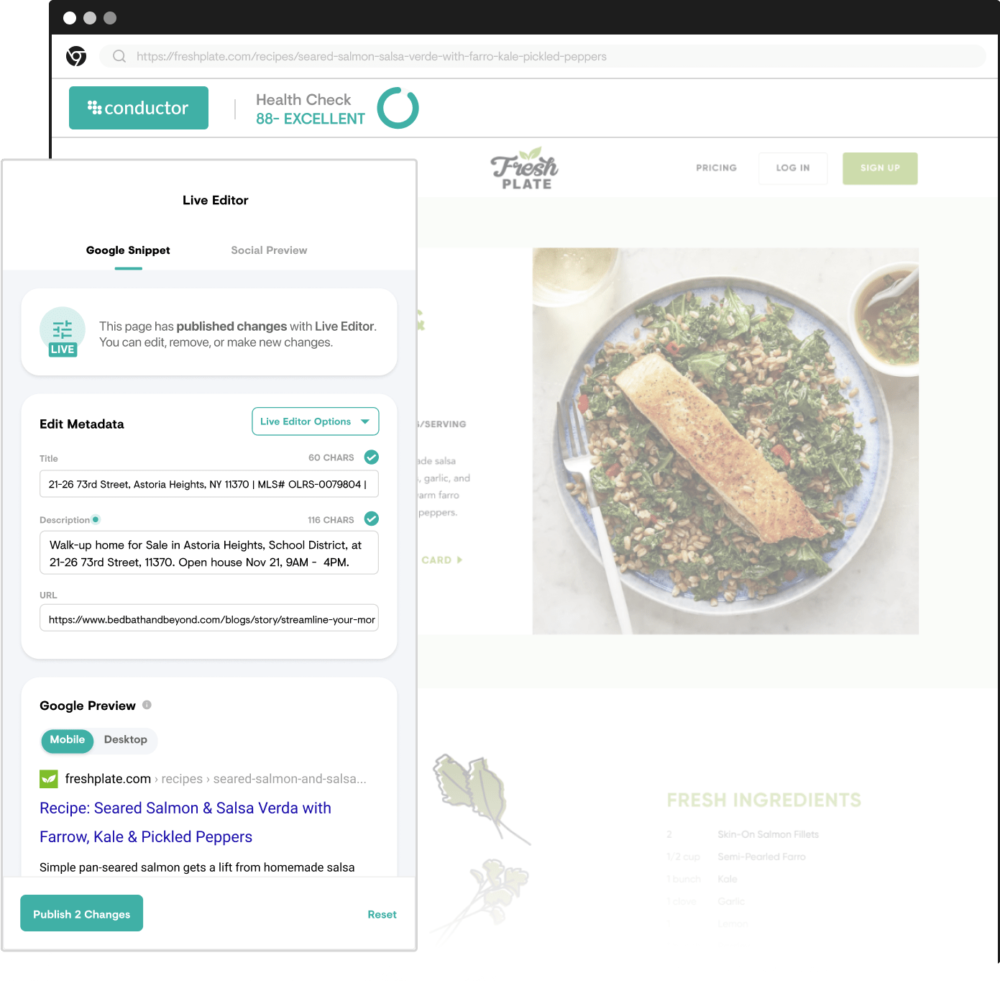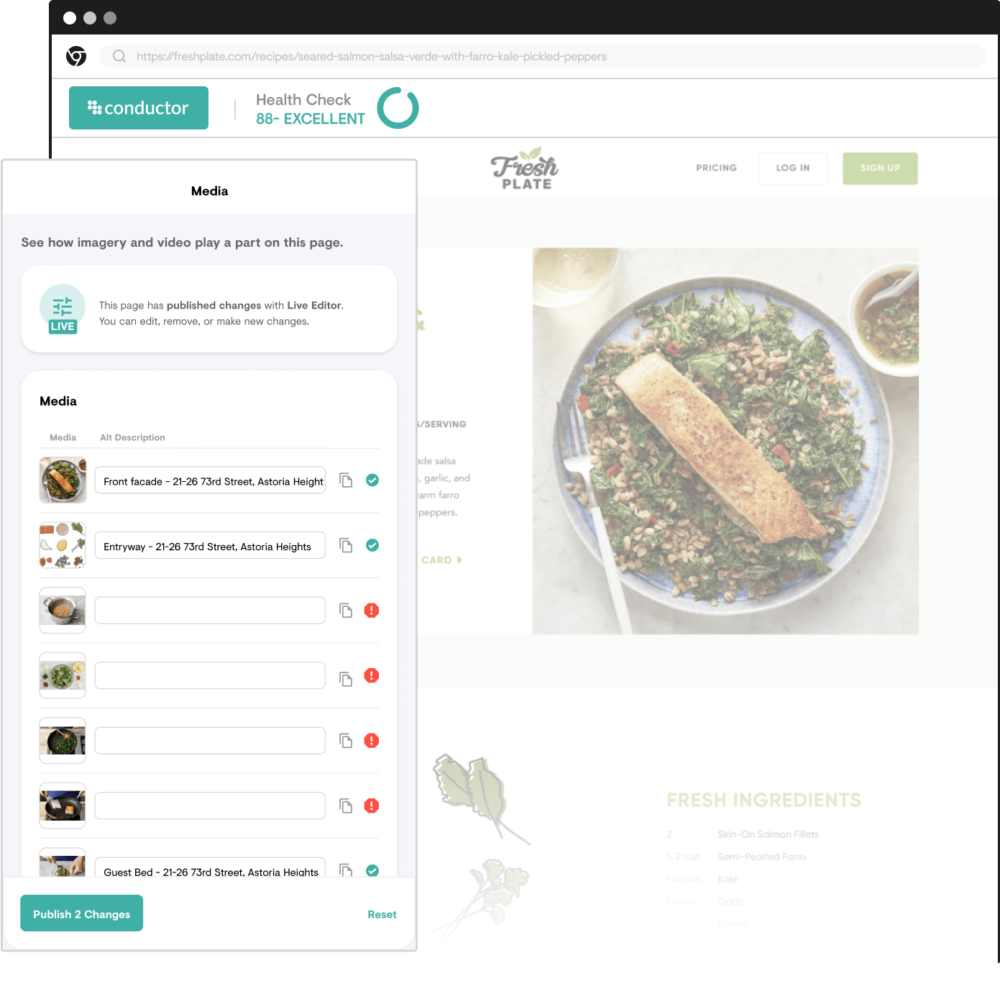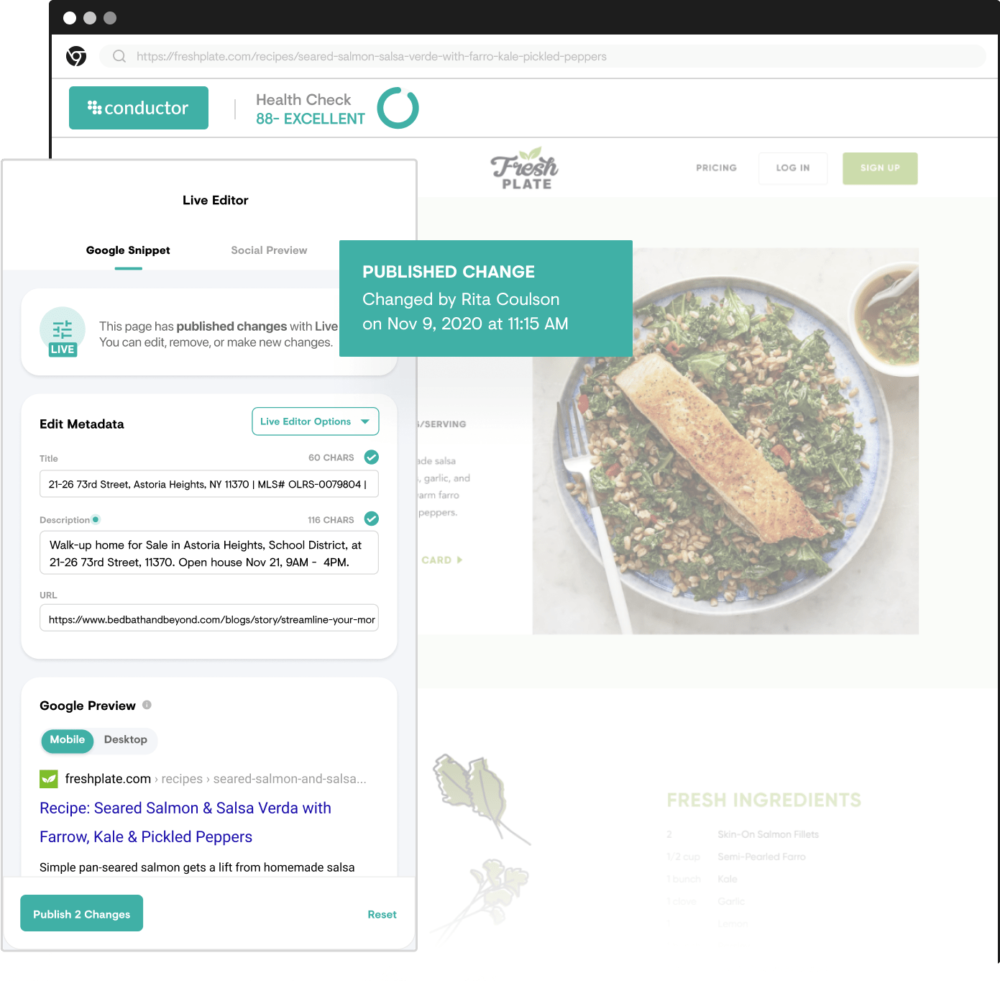 It's time to outpace the competition with Conductor Live.
Prioritize for SEO
See prescriptive recommendations of the optimizations you should make today - and tomorrow, with real-time guidance from Conductor Live.
Breakdown Silos
SEO is a team sport. Help your team work smarter and faster with Conductor Live to expedite the changes that will help your site show up.
Report on ROI
See the ROI. Conductor Live automatically correlates the published real-time changes with your website's organic performance.
CMS-Agnostic
Outdated content platforms stifle workflows. Conductor Live works with every Content Management System without setup or access required.
Cut Red Tape
Endless approval processes slow us down. Cut the line and push changes that will make an impact. The waiting game is over.
Focus Your Team
Bandwidth is finite. The queue is infinite. Prioritize your agency and internal teams on high-impact work and projects, without idling.