Actions
SEO Workflow Optimization
Optimize Your Content &
SEO Workflow With Actions
Send the insights from Conductor to all of your favorite project management tools – including Asana, Trello, and Jira – for seamless collaboration.
Break Down Silos: Make search data accessible to all by easily sharing insights across your team.
Keep Your Team Accountable: Ensure accountability by sending action items right to your team's project queue.
Improve Efficiency: Collect, assign, and share insights directly from Conductor to your project management tool— streamlining your SEO workflow.
Drive Performance: Ensure everyone from your merchandiser to your copywriter has the SEO insights they need to outperform their goals.

"Top-notch SEO requires seamless coordination, not another siloed team"
---
Use Case | Spotlight
Create Content Briefs With Actions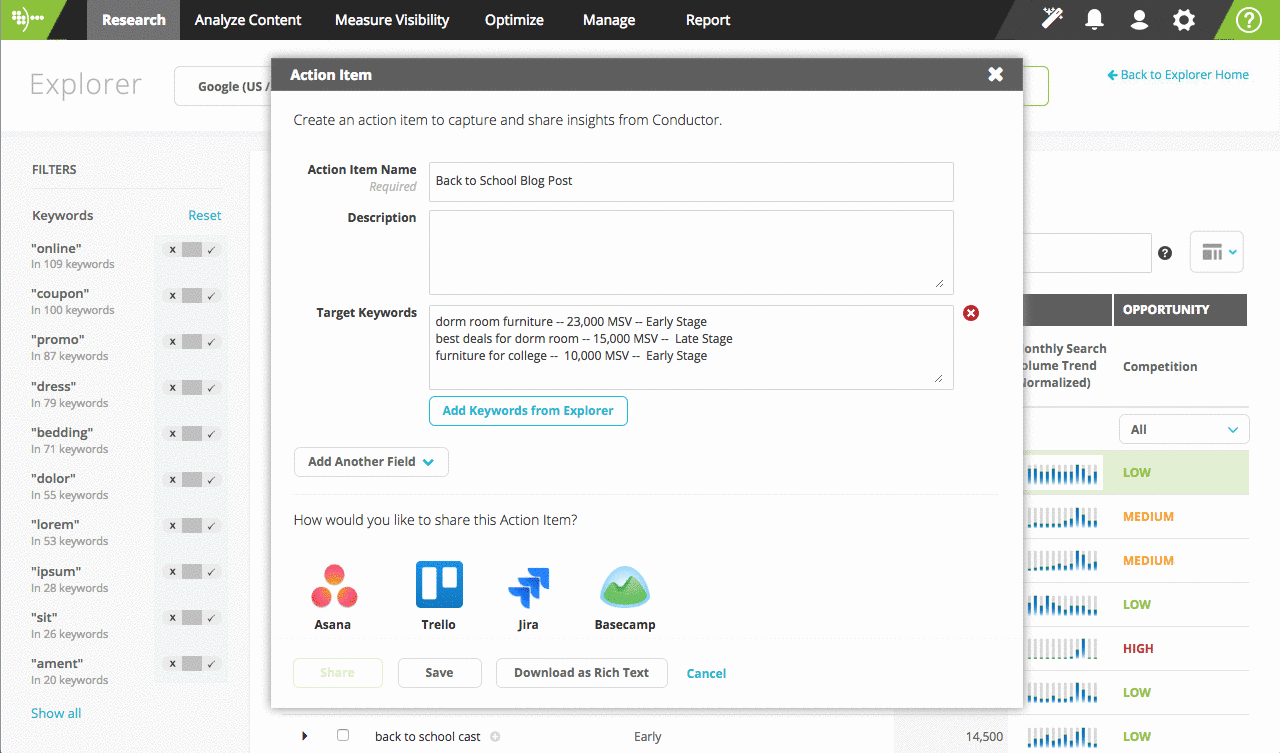 Easily add all of the insights (from new topic opportunities to targeted keywords) and other relevant information your content creators need to get started to a content brief in Conductor.
When your brief is ready, assign and send it directly from Conductor to the relevant team members in their favorite task manager (like Asana or Trello).
Your content and SEO workflow has never been so seamless.
Actions is the workflow optimization tool you've been waiting for.
Get in touch today to supercharge your content & SEO
Get Demo