Get found in the place that customers buy products with Amazon Rank Tracking. Craft a winning eCommerce strategy across your digital ecosystem.
Increase Your Visibility on Amazon
Track the visibility of your product pages within the Amazon search results for the topics and keywords that matter most to your business. Unlock new ways to measure success with Conductor's reporting suite and share impact with stakeholders.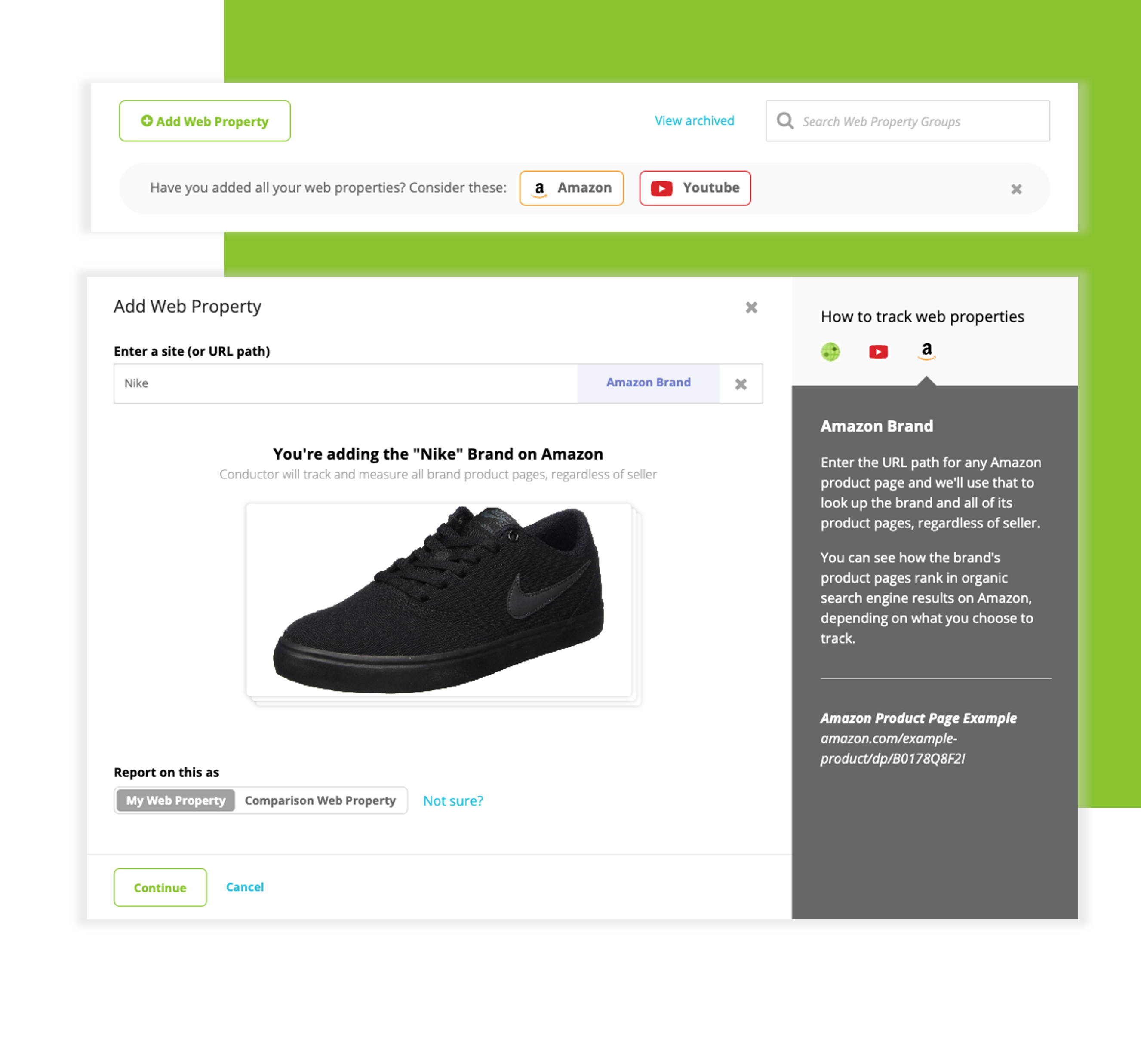 Unlock New Competitive Insights
Your eCommerce competitors are different. Identify and track the competition on Amazon and unlock new ways to gain market share across the web.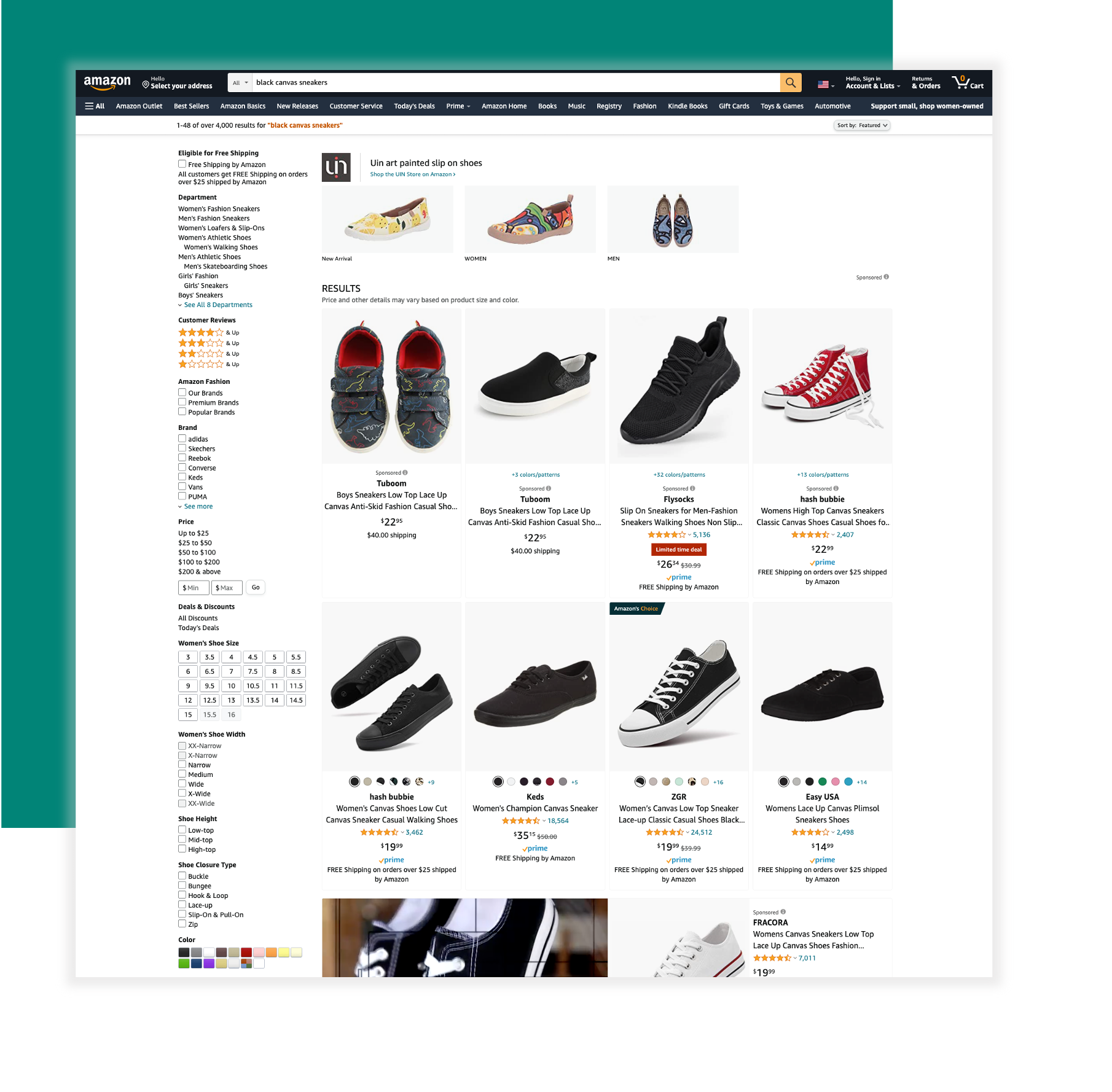 Achieve Global Scale
Stay on-top of your brand's global visibility on Amazon with support in more than ten different markets, so you can optimize your brand's eCommerce presence around the world.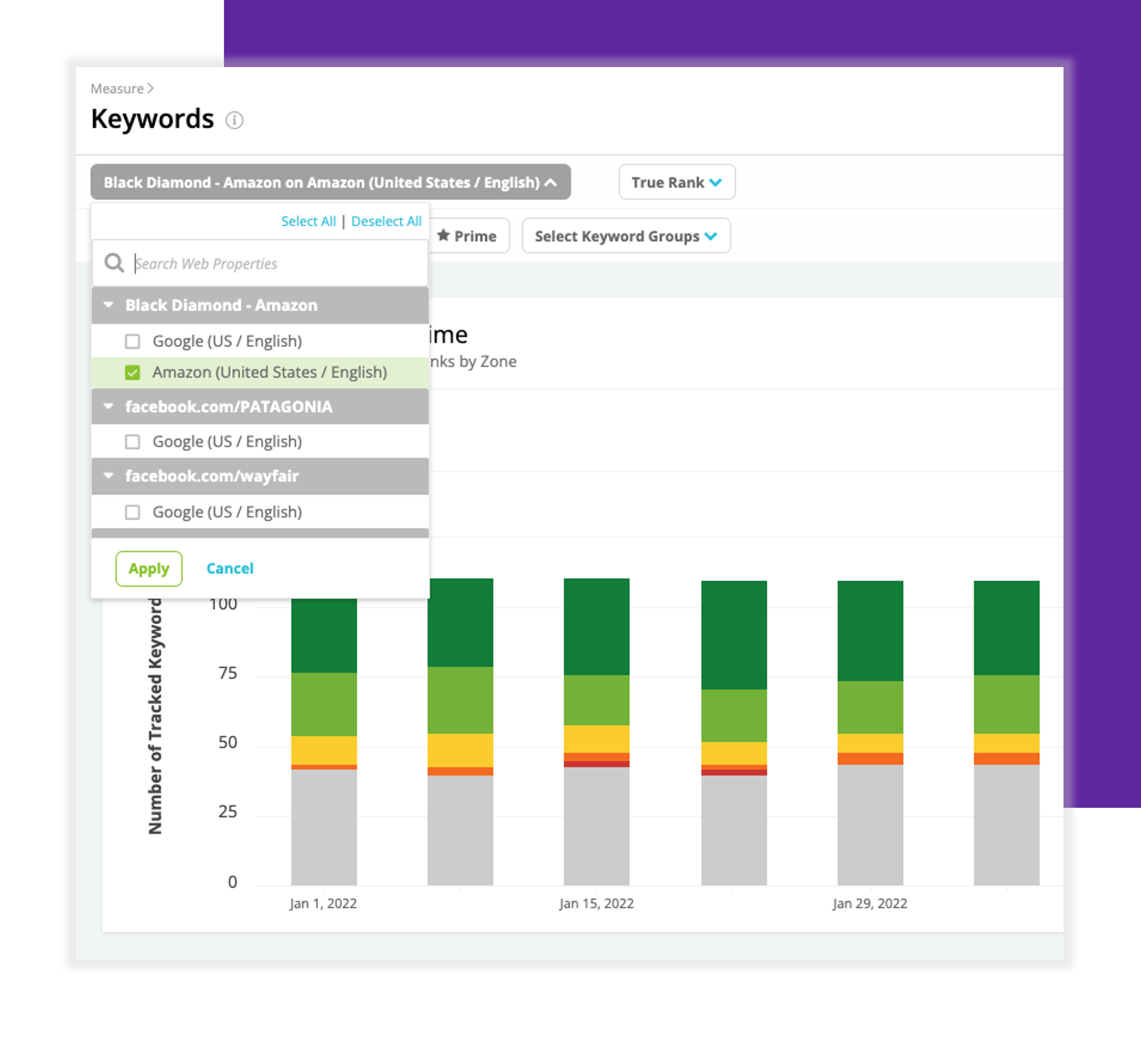 "I wanted to understand where our products live from a total search rank perspective including their organic search rank on Amazon — Amazon Rank Tracking lets you do that."