Competitive IntelliScope
High-tech targeting to take out your competition.
Get the full scope of your competitive content opportunities, and zoom in on actions that will yield the most ROI. Conductor Searchlight's Competitive IntelliScope gives you an advantage over your toughest competitors, outlining clear content strategies for success.
---
Compare yourself with any competitor to see your relative strengths and weaknesses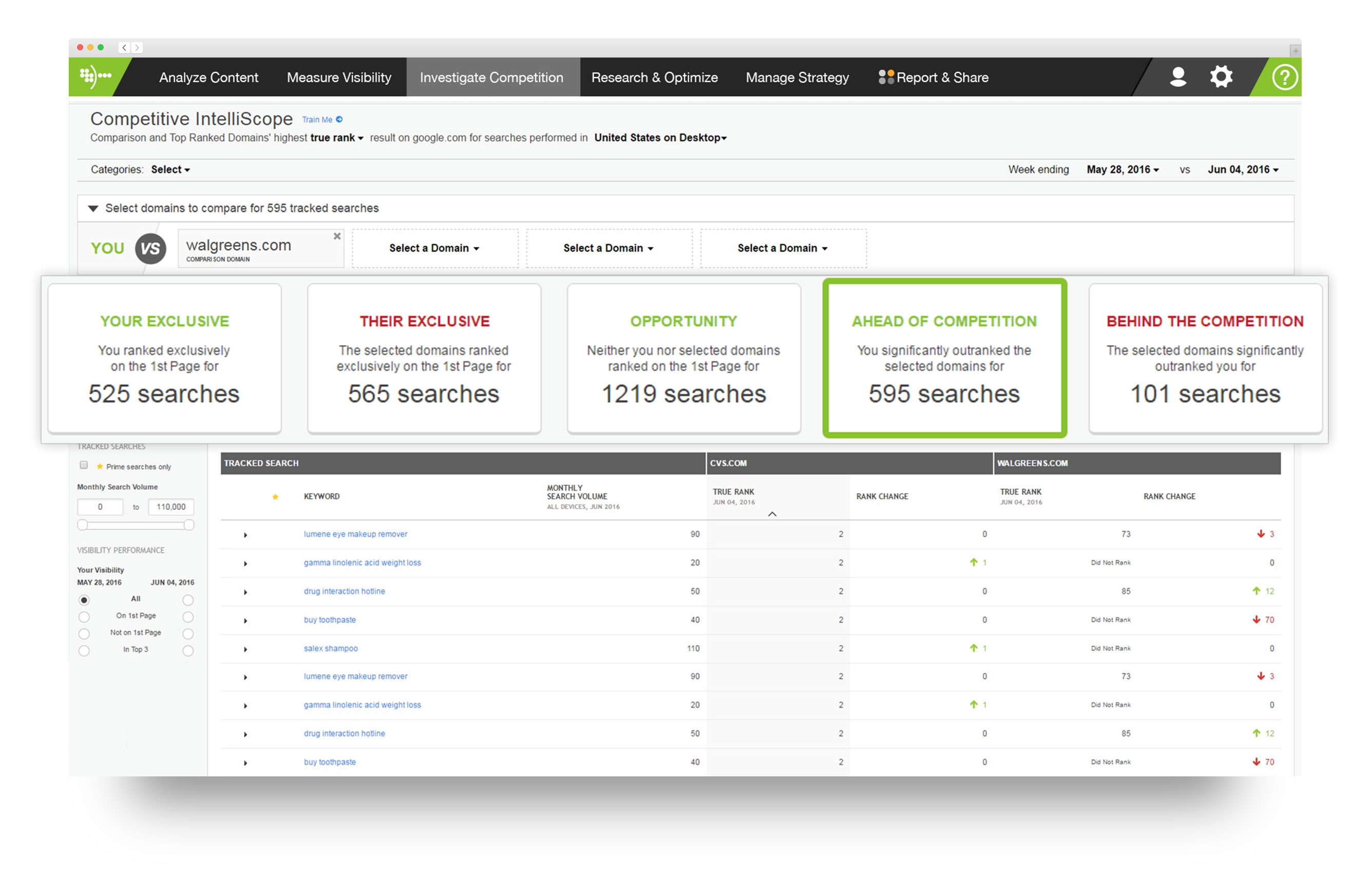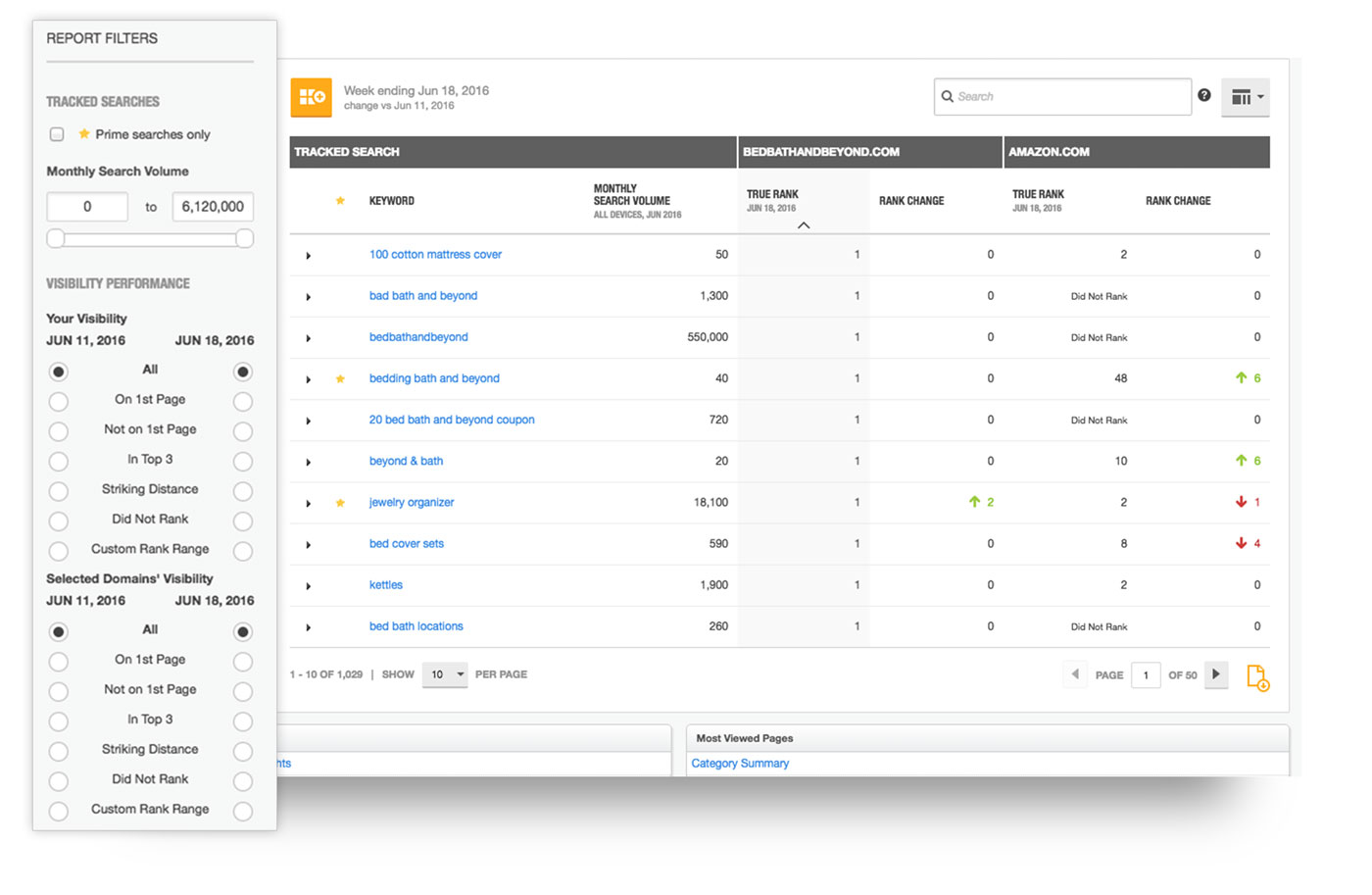 Filter competitive content topics by rank, search volume, date range, time, category, device, and location
Create powerful, flexible reports to communicate competitive wins throughout your organization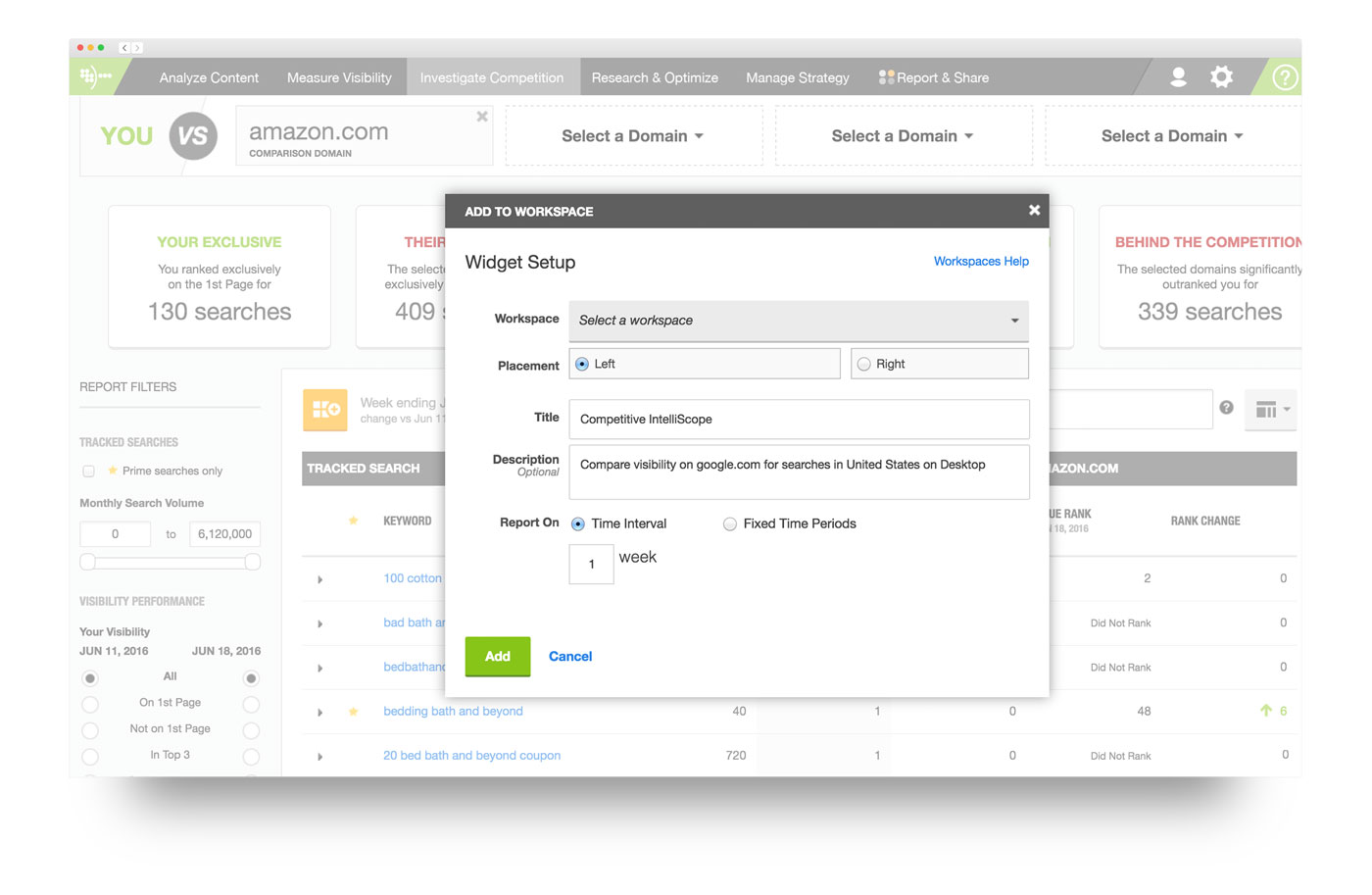 Dreaming of defeating the competition?
We'll show you how in a live demo.