Content Mapping
Give the people what they want, when they need it – and win.
Want to close the gaps in your content strategy and boost content performance? Conductor Searchlight's Content Mapping tool provides a clear, organized structure so you can plan, create and measure the effectiveness of your content.
With Content Mapping you can be sure that you are creating the right content for the right customer at the right stage of the customer journey.
---
See exactly where you need content for each persona at any stage in their customer journey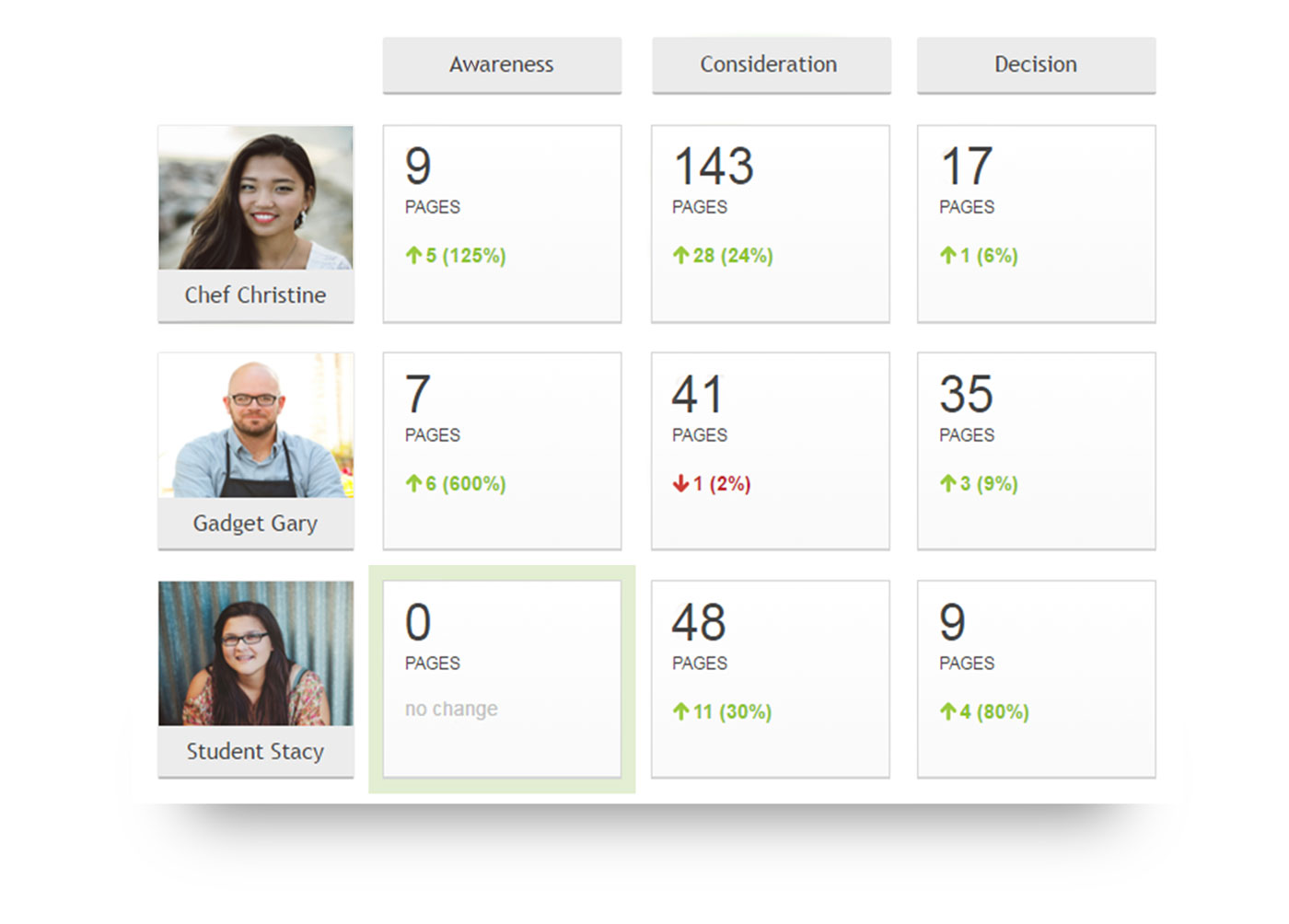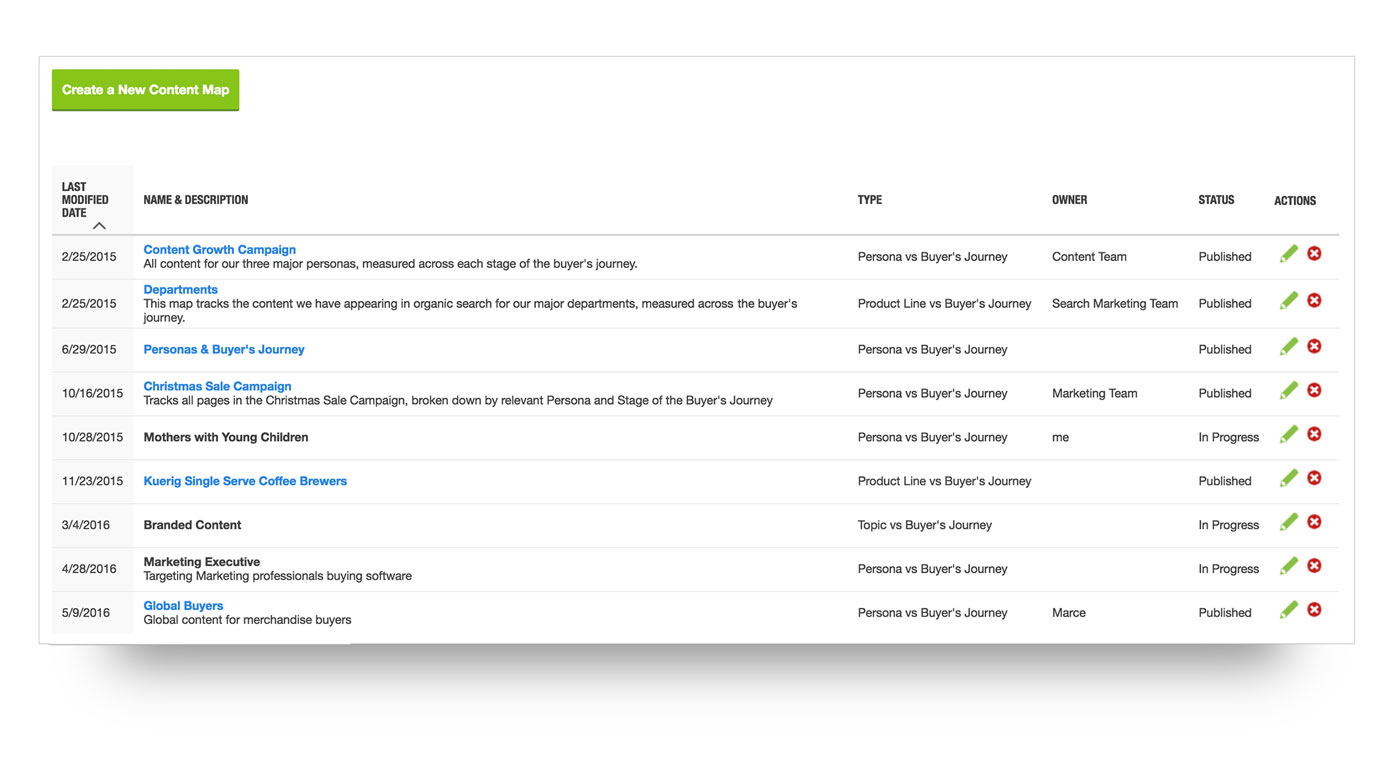 Create targeted, meaningful content that aligns with the customer journey
Assign the most important content metrics like conversions, traffic, or revenue to each stage of the customer journey to track ROI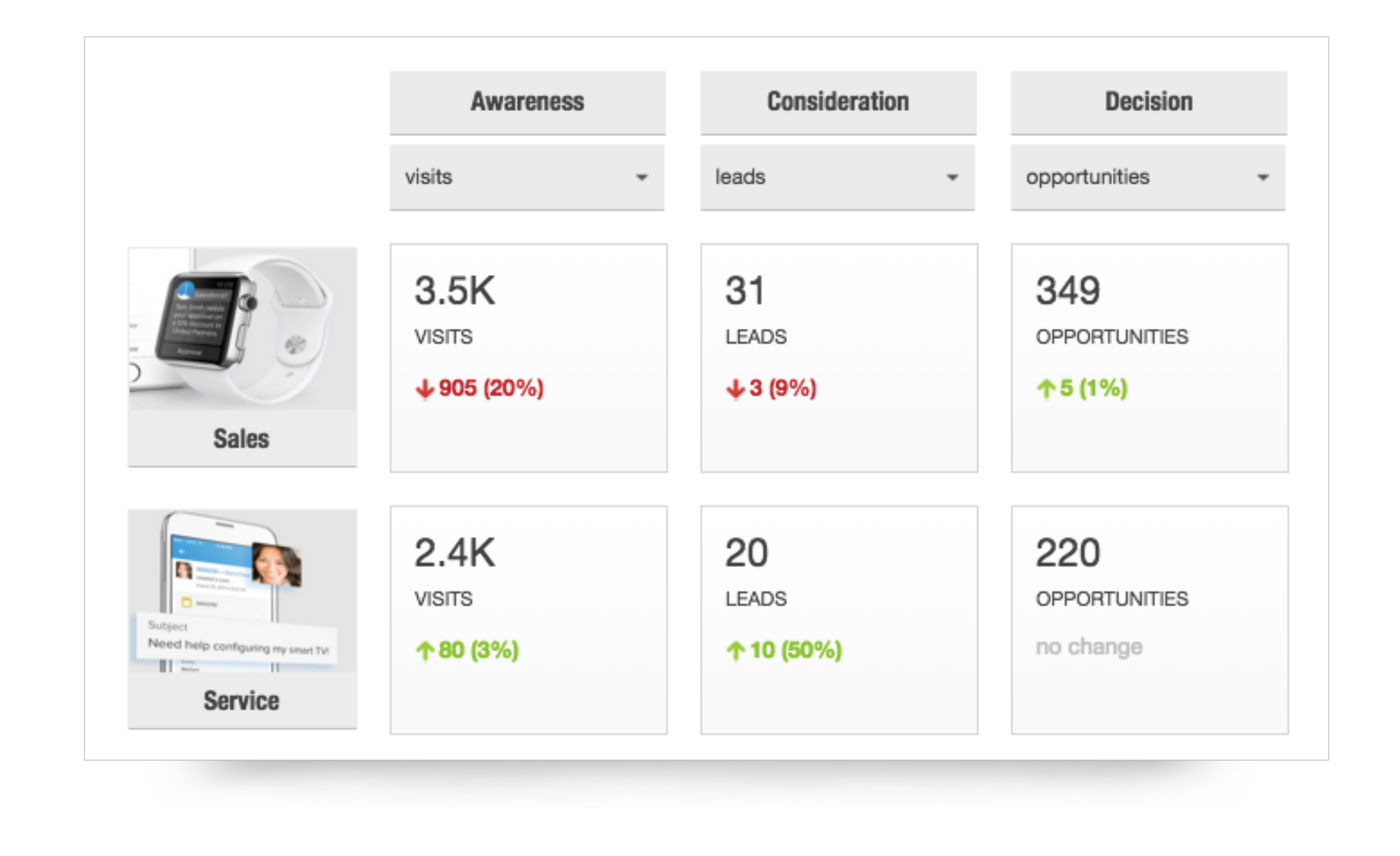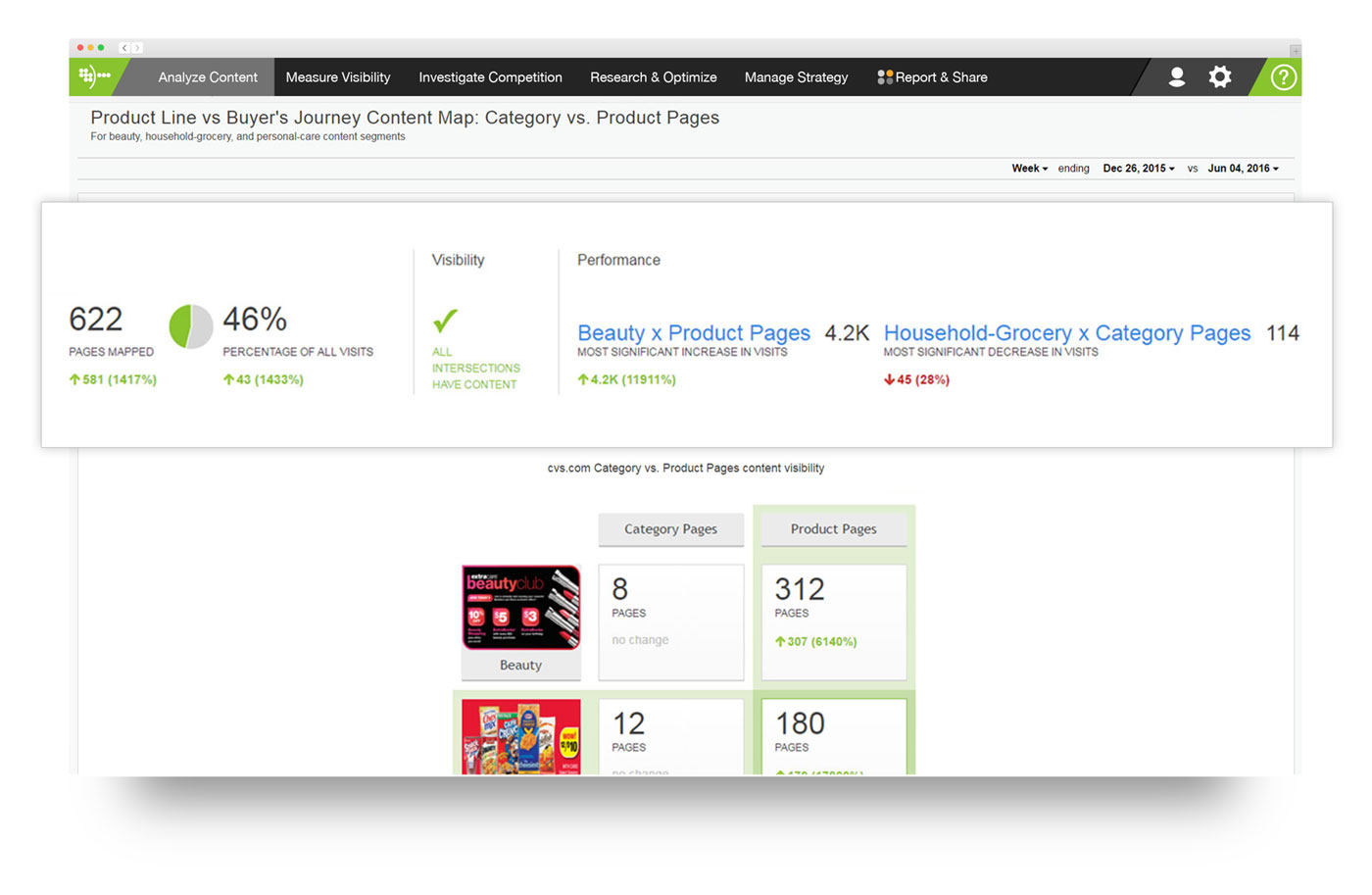 Refine content strategy based on targeted goals with clear priorities
Gaps in your content strategy?
Learn how to address them with a live demo.