Recommendations
Optimize your content. Improve your performance.
To extend the longevity of your marketing efforts, optimizing content is a must. But which content? Optimize how? Without proper insight, executing on the right strategy can be a challenge.
---
Conductor Searchlight's Recommendations is the optimization technology that gives you page-by-page insights into where your content can be improved. By providing vital, timely action items, Recommendations helps you make the most of your content — leading you to a better ROI.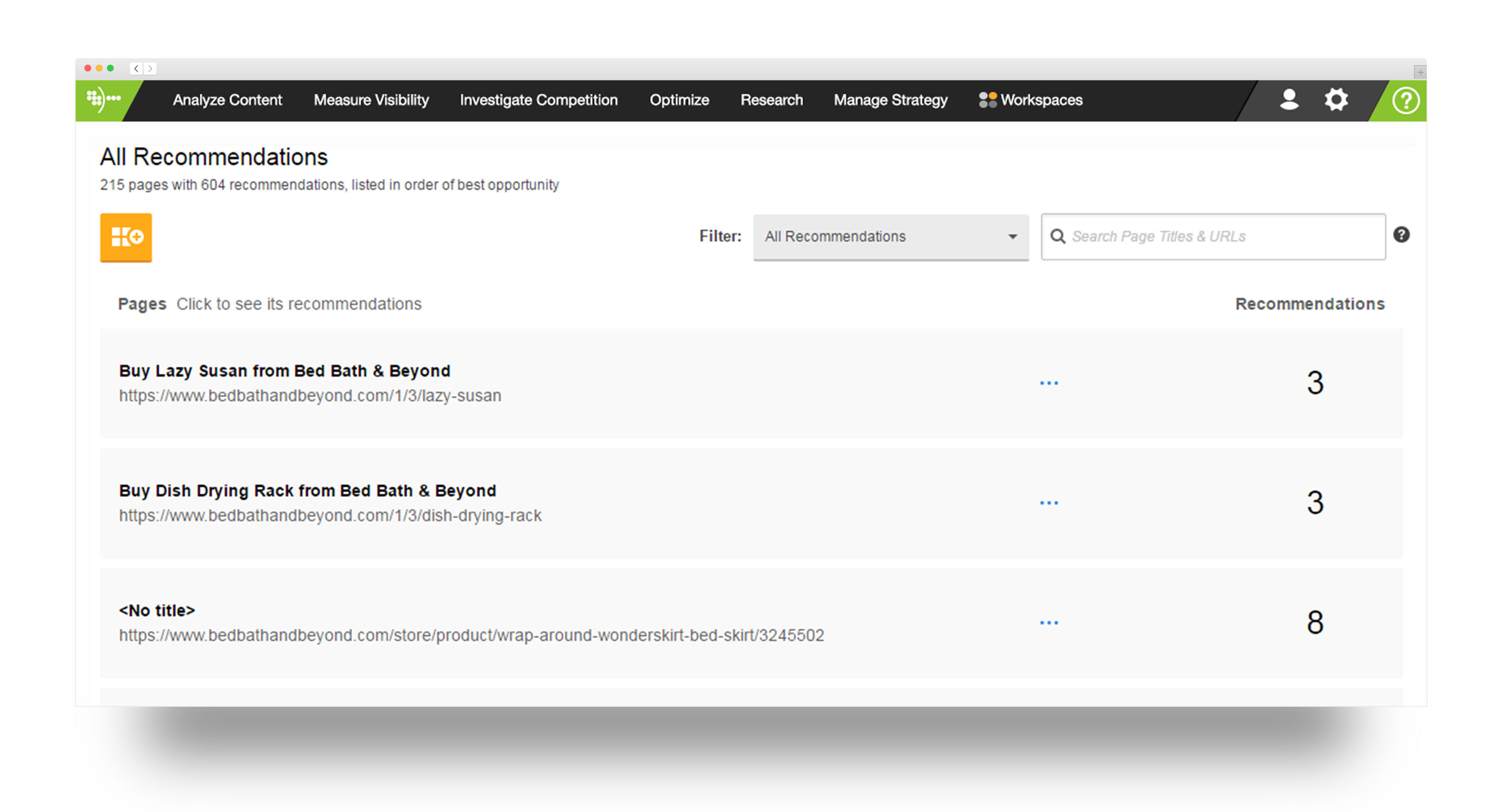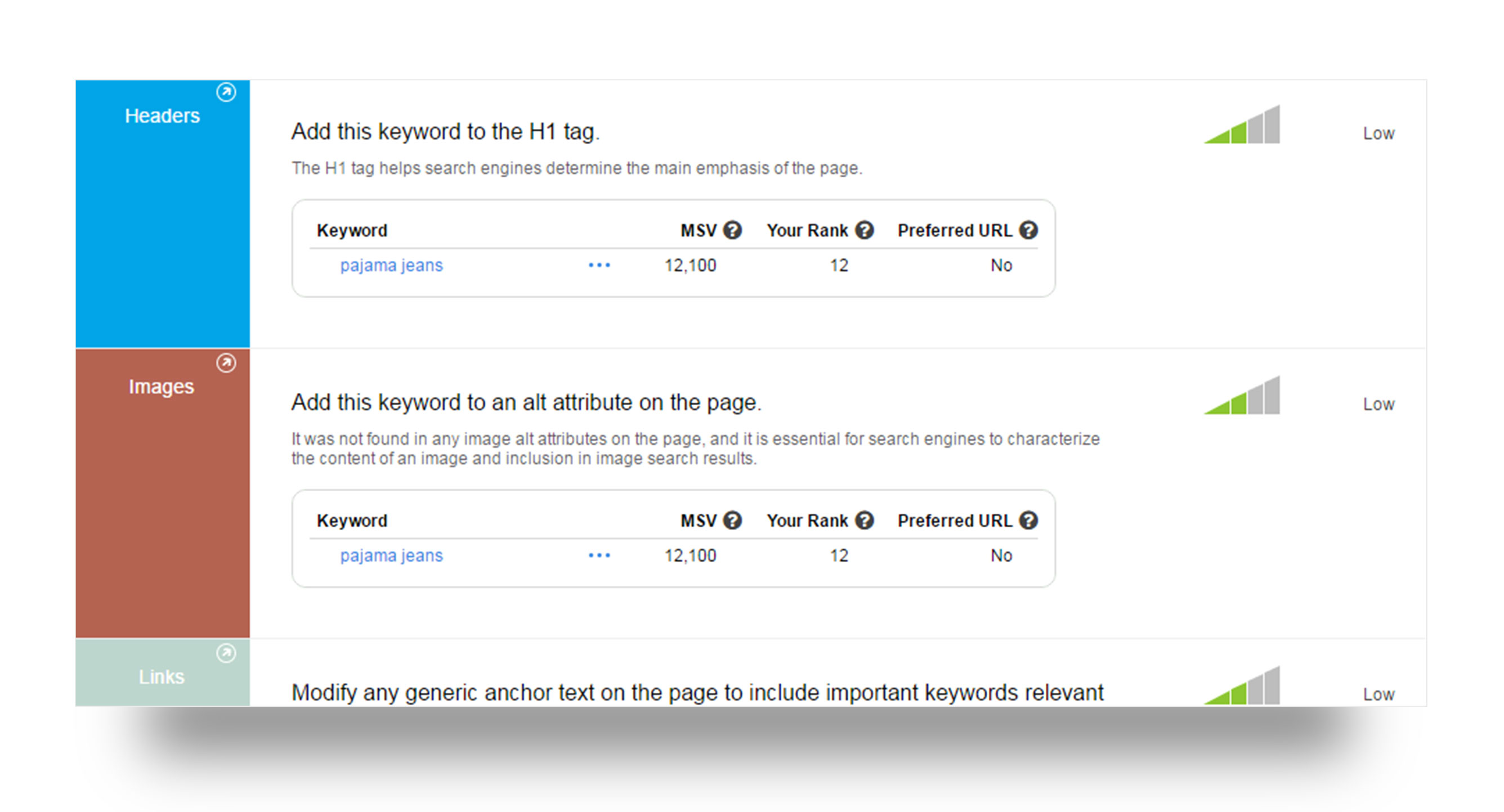 Get essential insights backed by digital marketing best practices.
Focus your efforts by organizing recommendations based on the pages you're most interested in optimizing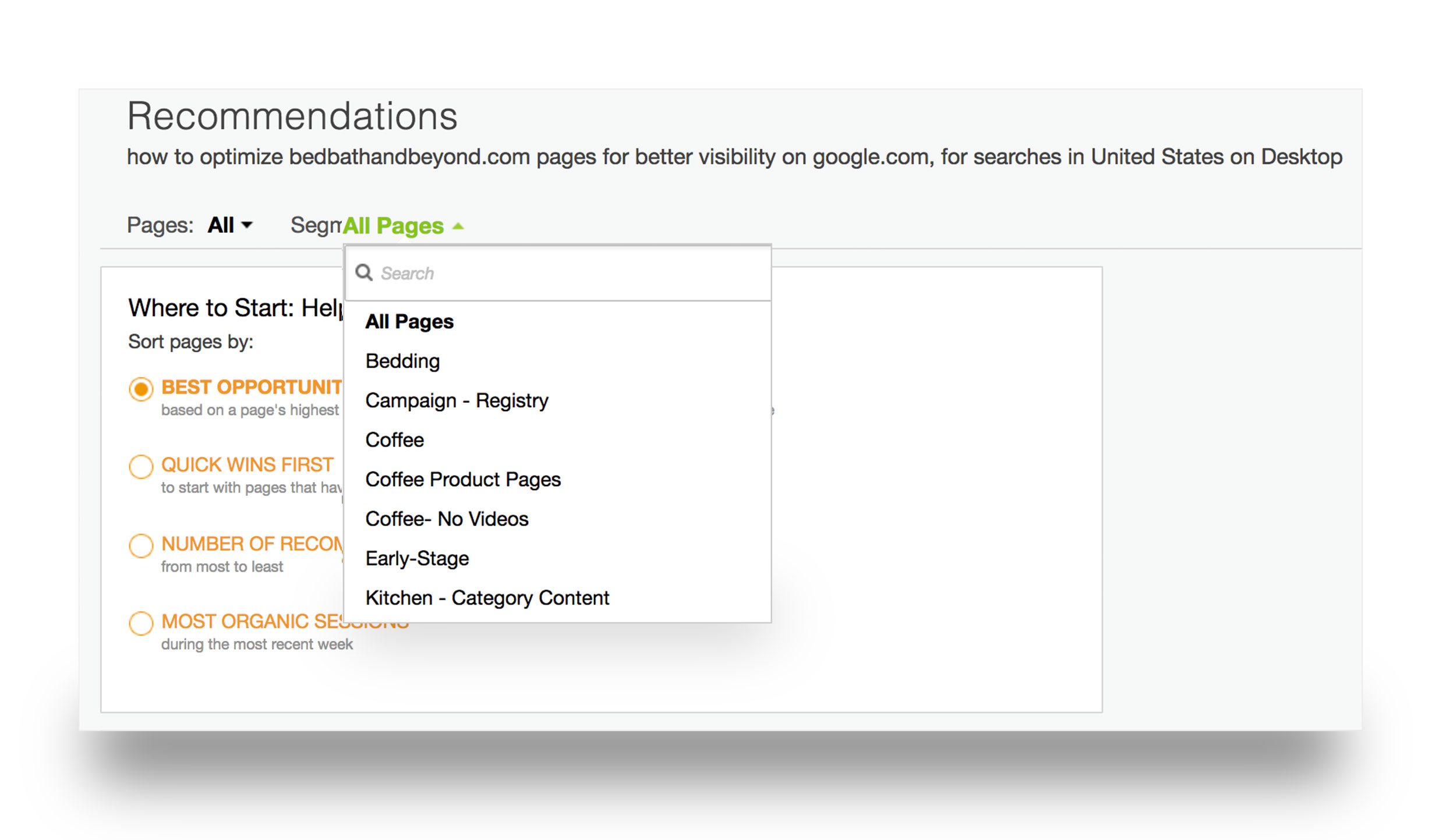 Your content could be holding you back — but you can fix it. Let us show you how.