Segment Comparison
Prove the value of your content, and fill in gaps.
What content is performing well, and what needs fixing? Conductor's Content Segments makes it easy for you to look at the individual parts that make up your whole organic content performance. Group your content by topics, products, brands, channels, authors, or site structure – any variation that makes sense for your business and gives you a deep understanding of how you perform, and the opportunities you have to improve.
---
Group your pages by topics, products, brands, channels, content authors, site structure, and more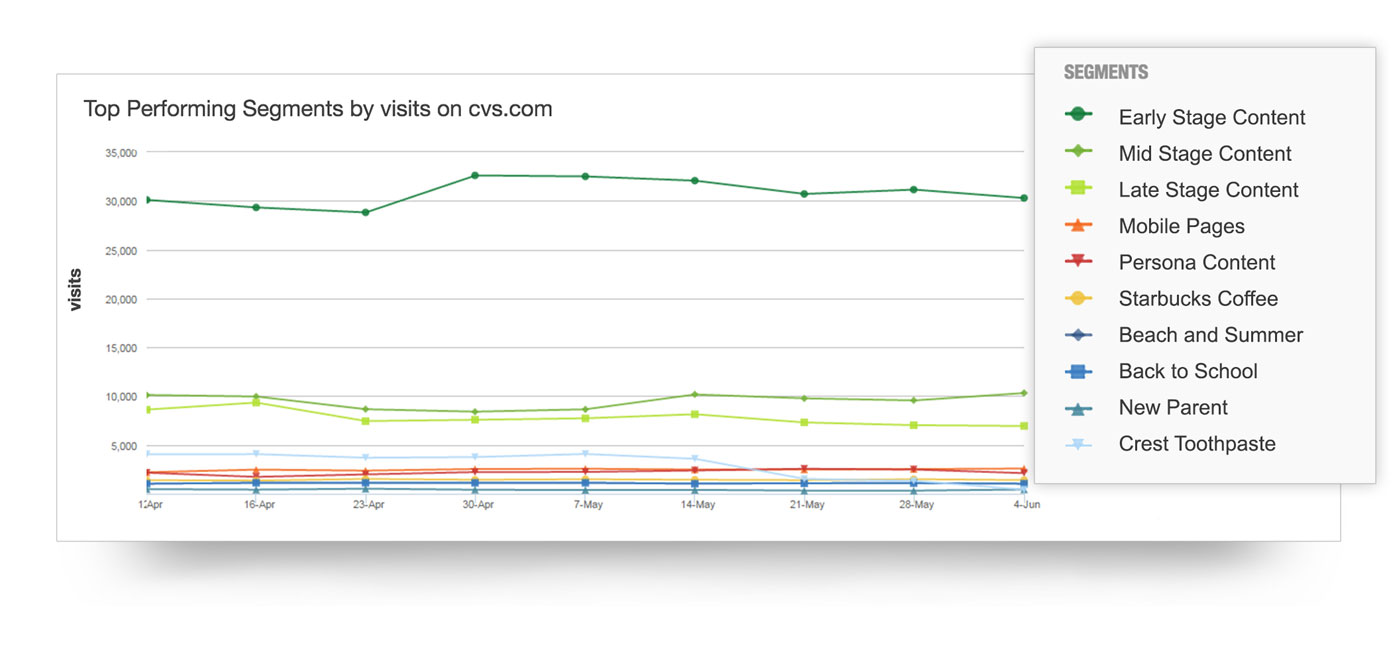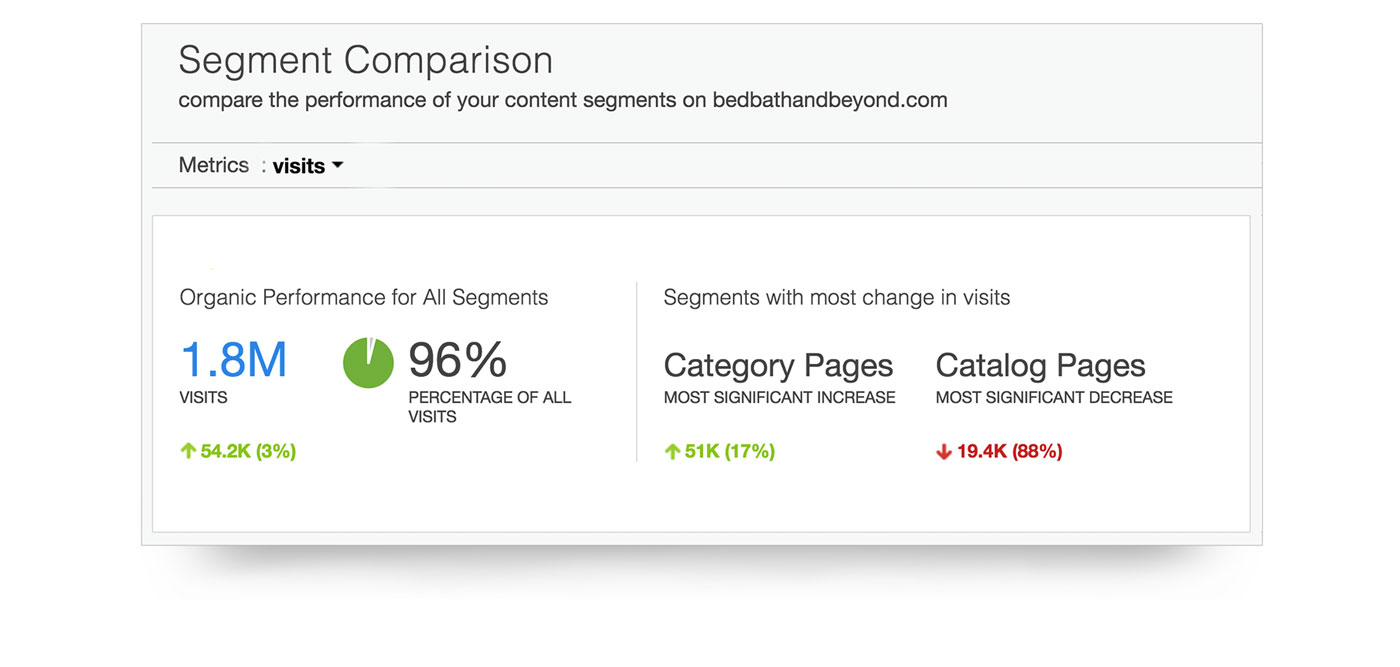 Create custom segments or smart segments with flexible rules around url structure, title tags, header tags, and meta descriptions
No need to depend on IT – create and update segments right in Conductor Searchlight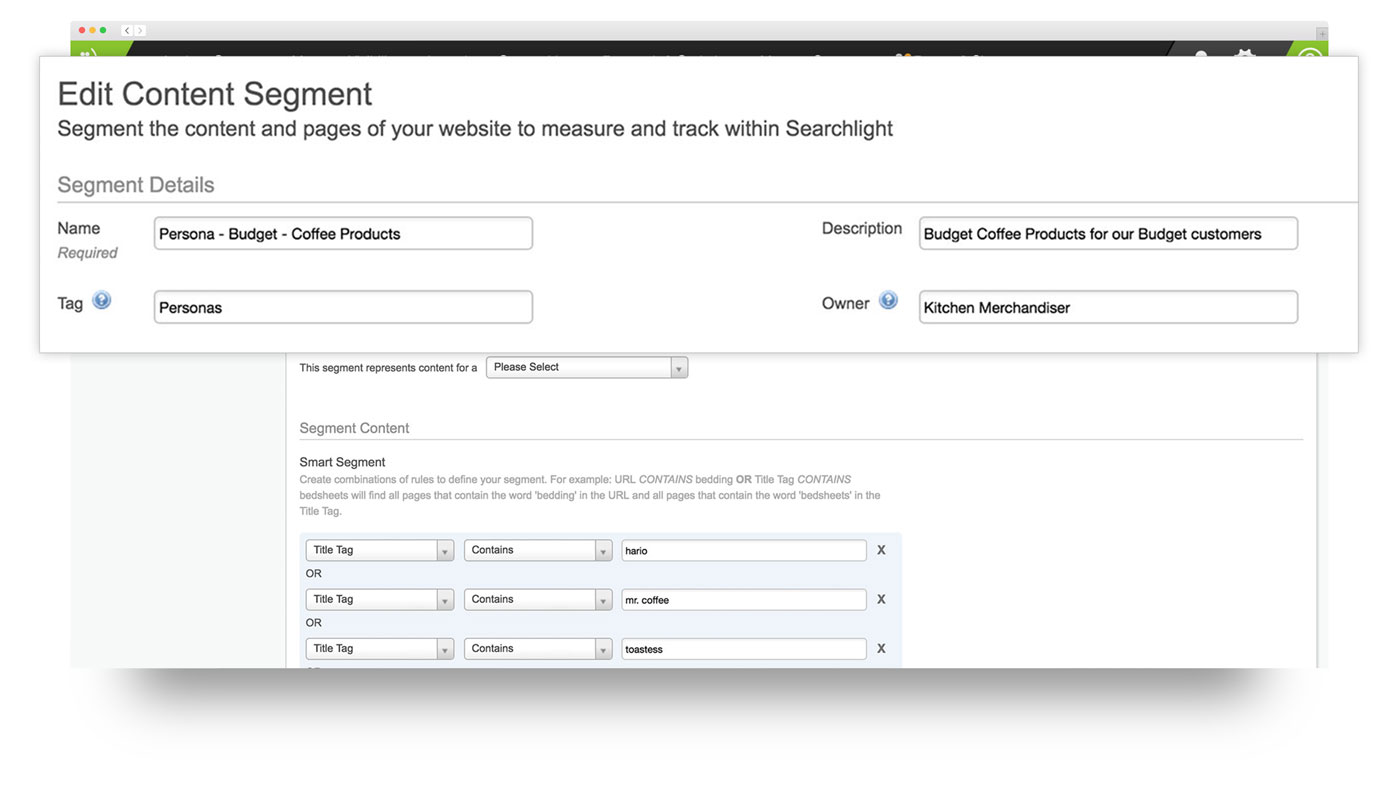 Don't settle for a one size fits all segmentation or measurement strategy.
Get a demo today.