Insight Stream
Your Launchpad for SEO & Content Activities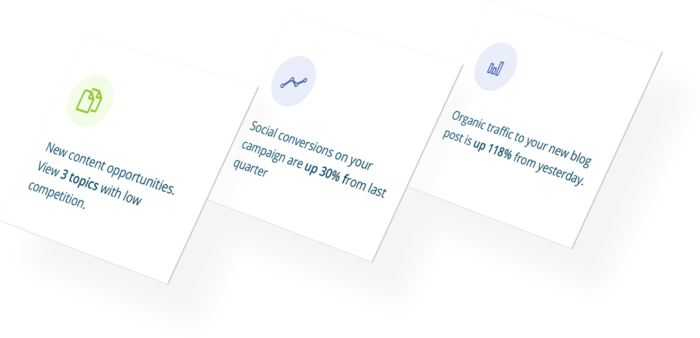 Insight Stream surfaces a live news stream of insights so you can focus on what's important without digging through data.
Take immediate actions on recommendations to drive meaningful results.
Customize your feed based on your preferences and goals so you see what's most relevant to you.
Easily communicate with your team so you can share insights and make decisions together.
Here's our vision for a better Monday morning: Don't waste time digging through data. Grab a cup of coffee, log on, and see what needs doing.