Understand Your Customer.
Provide Value.
Drive Engagement.
The Conductor Insights App
If you want your customer to engage with you, you've got to provide value. To do that, you need to understand their needs — which means you need the voice of the customer: the way they express intent.
With the Conductor Insights app, you can research keywords, discover new content topics, and understand your customers.
---
Find the keywords, content, and phrases your customer is actually searching for.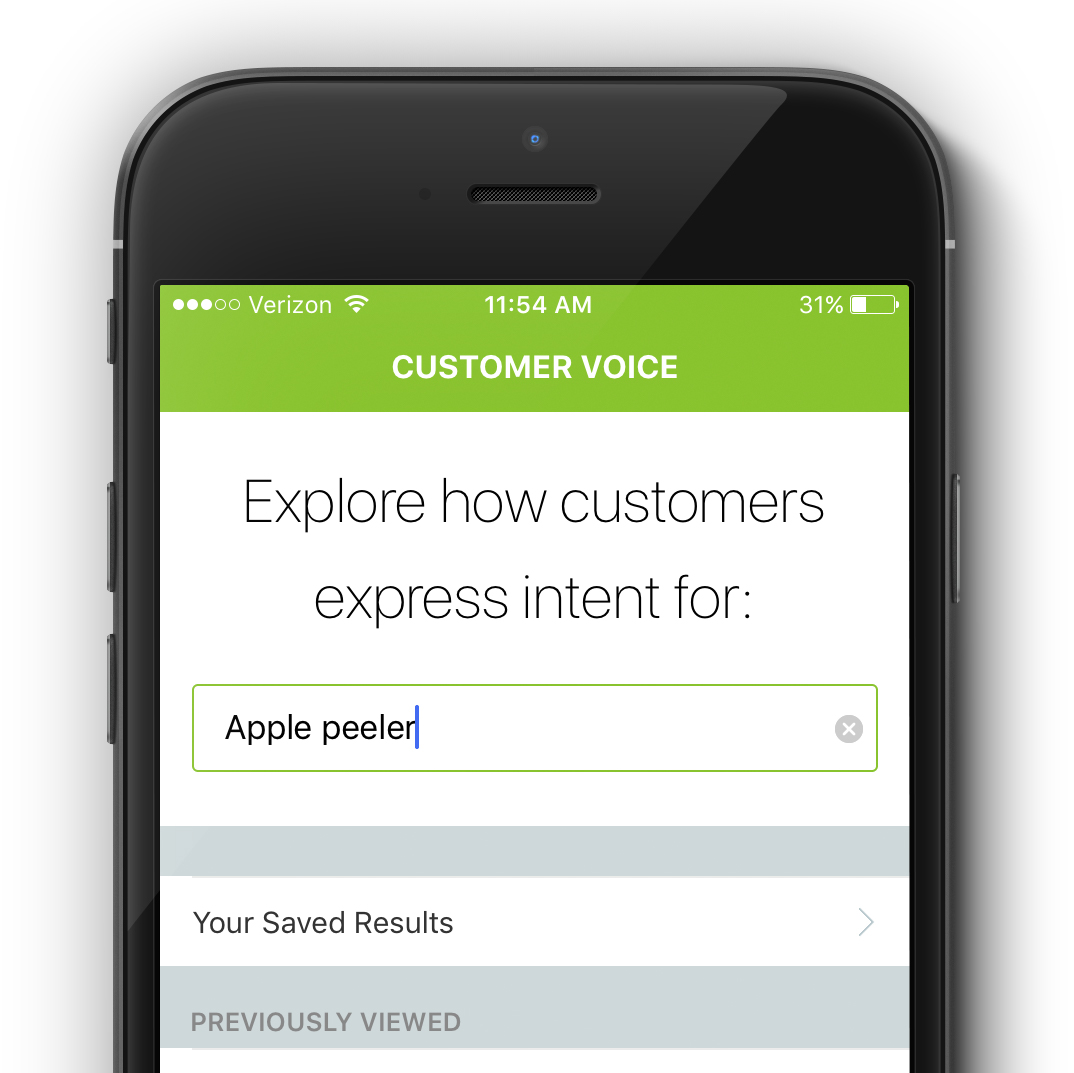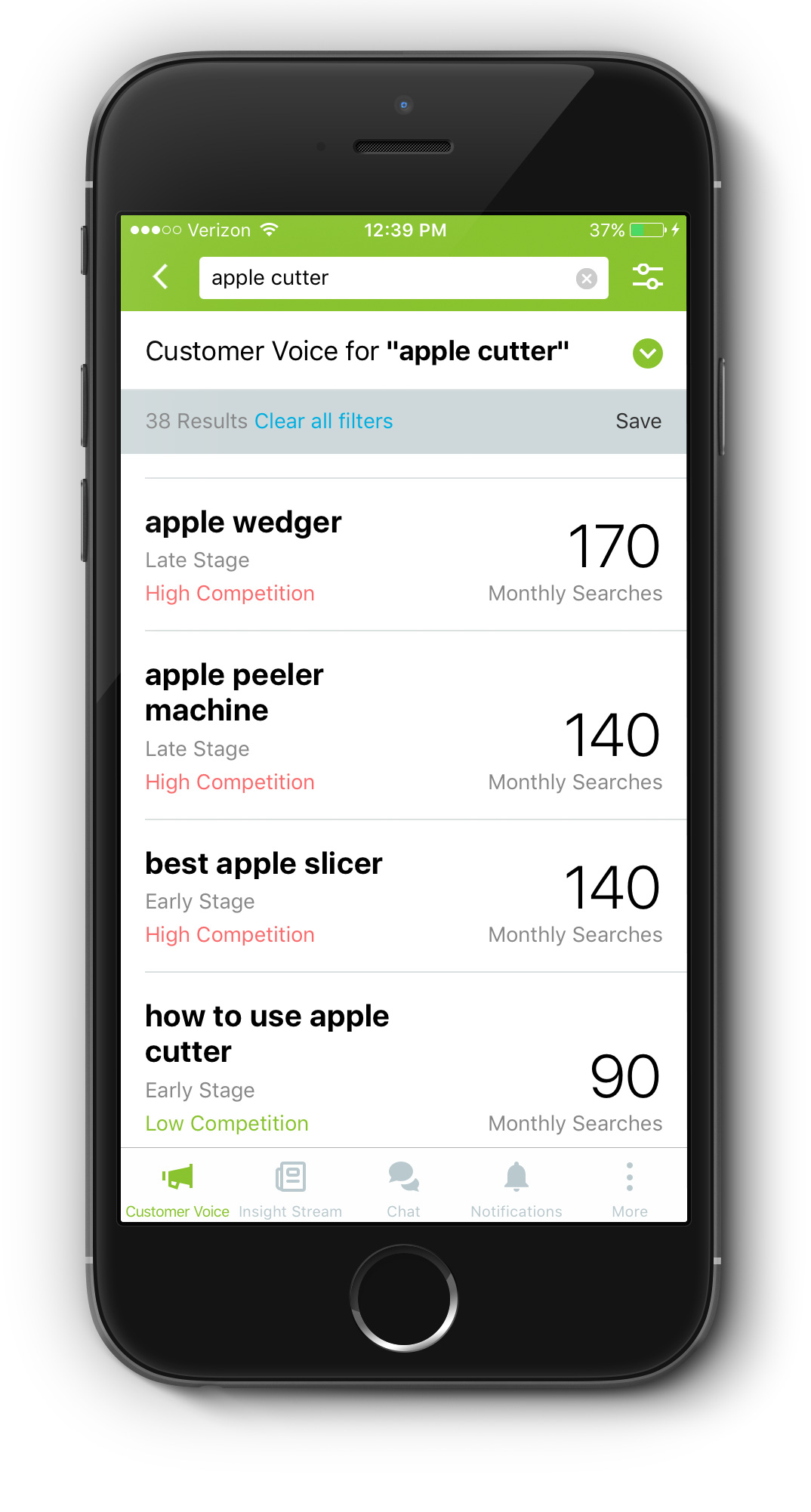 Discover the search volume behind any query.
Check demand, competition, and customer journey stage for any search.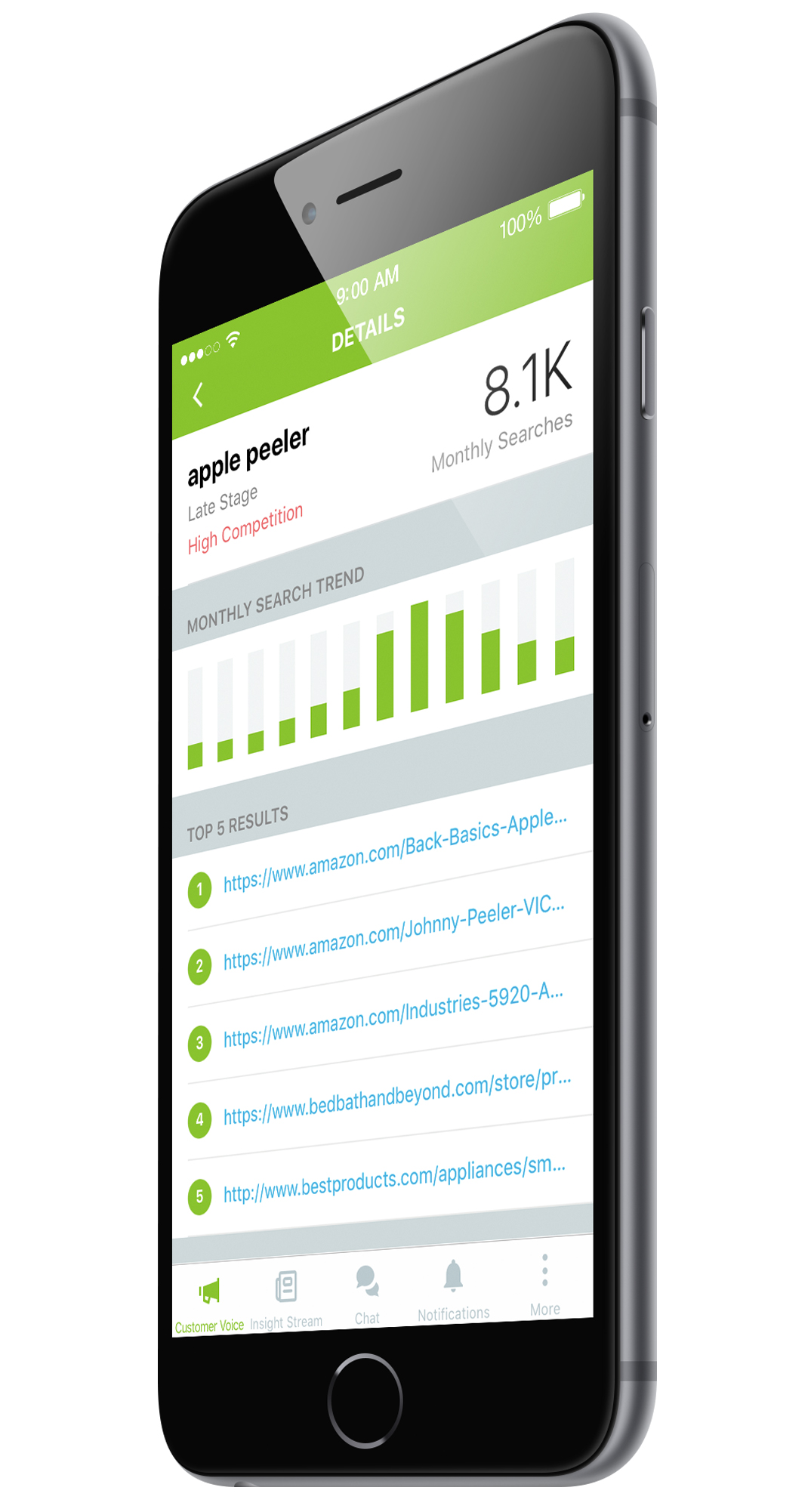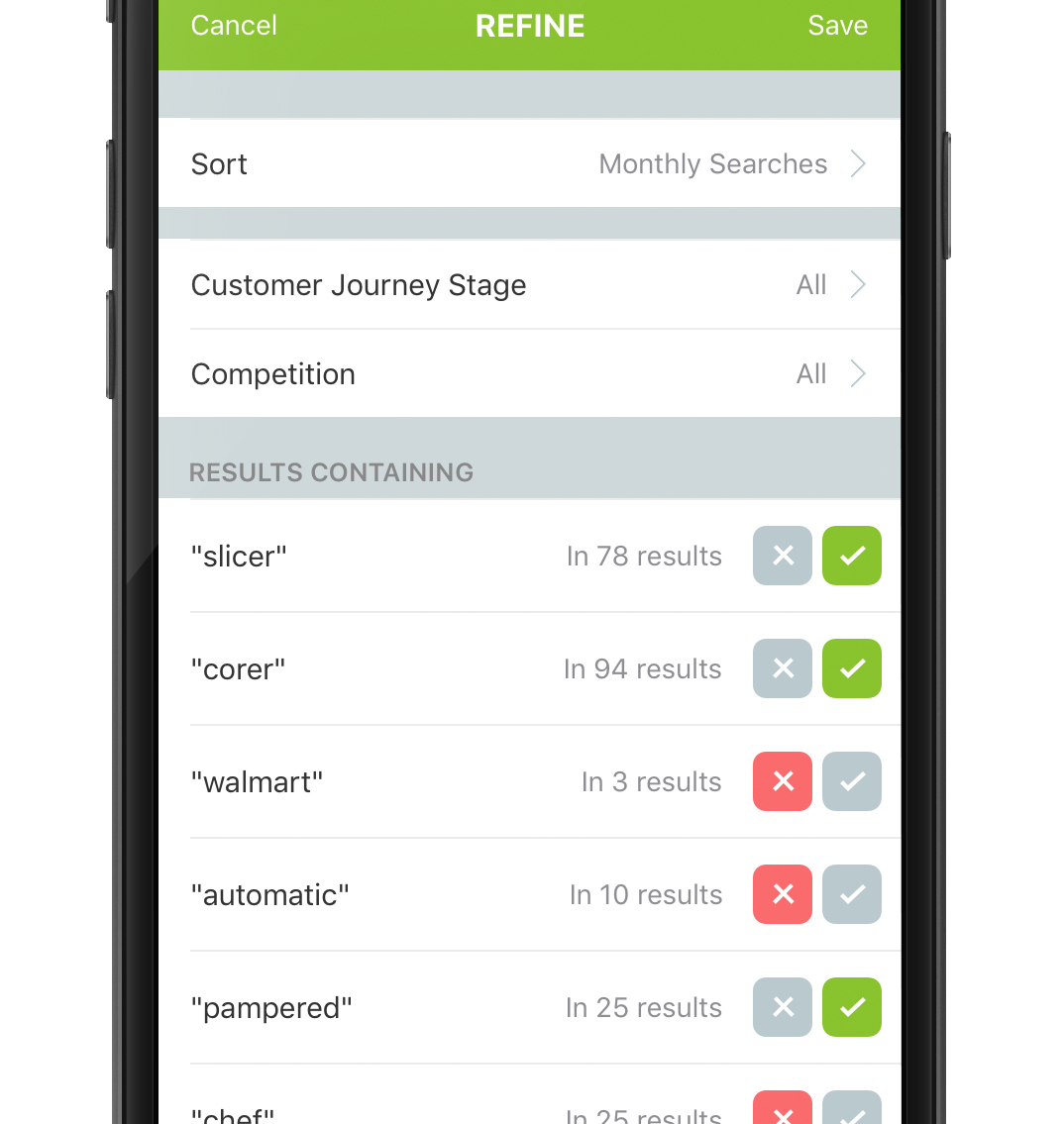 Filter results by topic and customer journey stage, so you can target your content to the most relevant audience.
Save insights and ideas you want to take a closer look at later.