Understand Your Customer.
Provide Value.
Drive Engagement.
Get Started with the Conductor Customer Voice Mobile App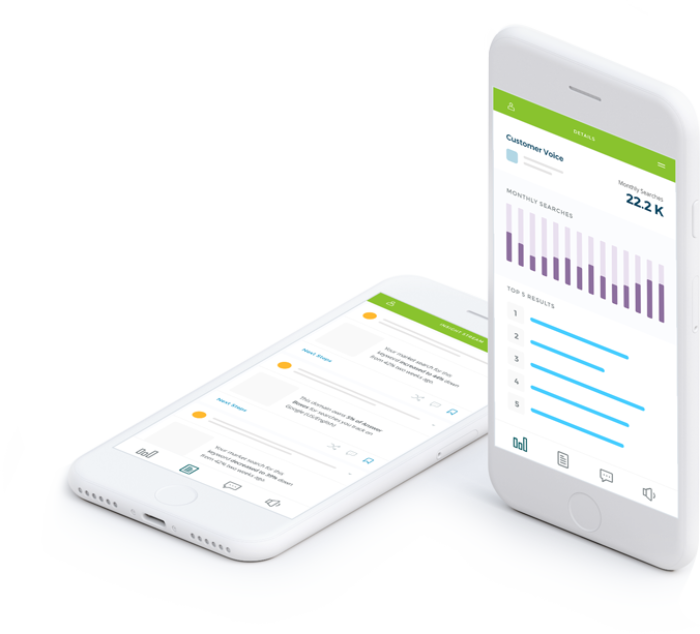 Find the keywords, content, and phrases your customer is searching for.
Discover the demand behind any topic to create content your customers want.
Check demand, competition, and customer journey stage for any topic.
Filter results by topic and customer journey stage, so you can target your content to the most relevant audience.
Save insights you want to take a closer look at later and share ideas with your teammates.