Report on your impact
Workspaces make it easy to demonstrate ROI, communicate with your team, and organize your workflows.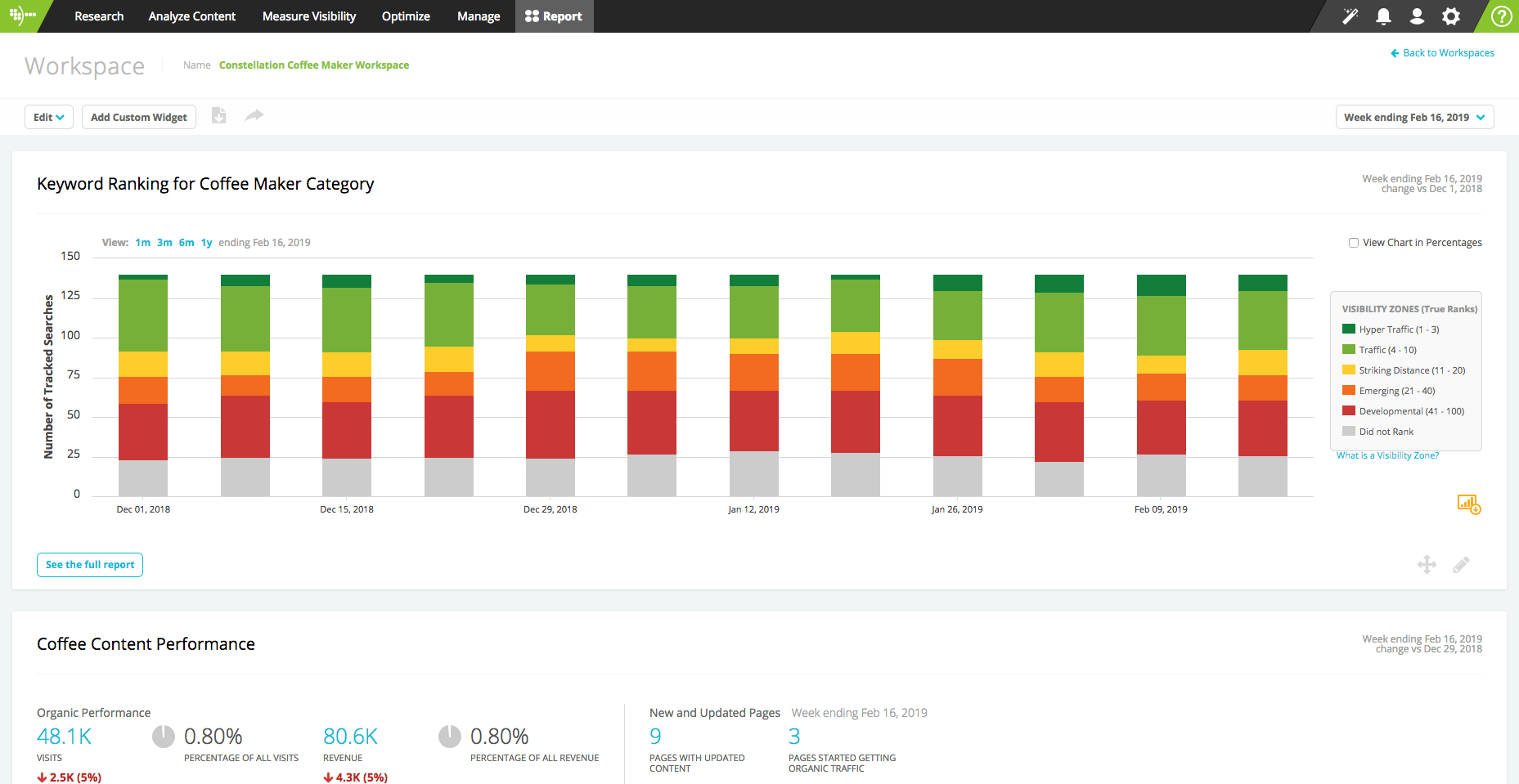 Tailor reports to your unique needs
Workspaces are designed for flexibility. Use role-based success templates or create custom reports from scratch.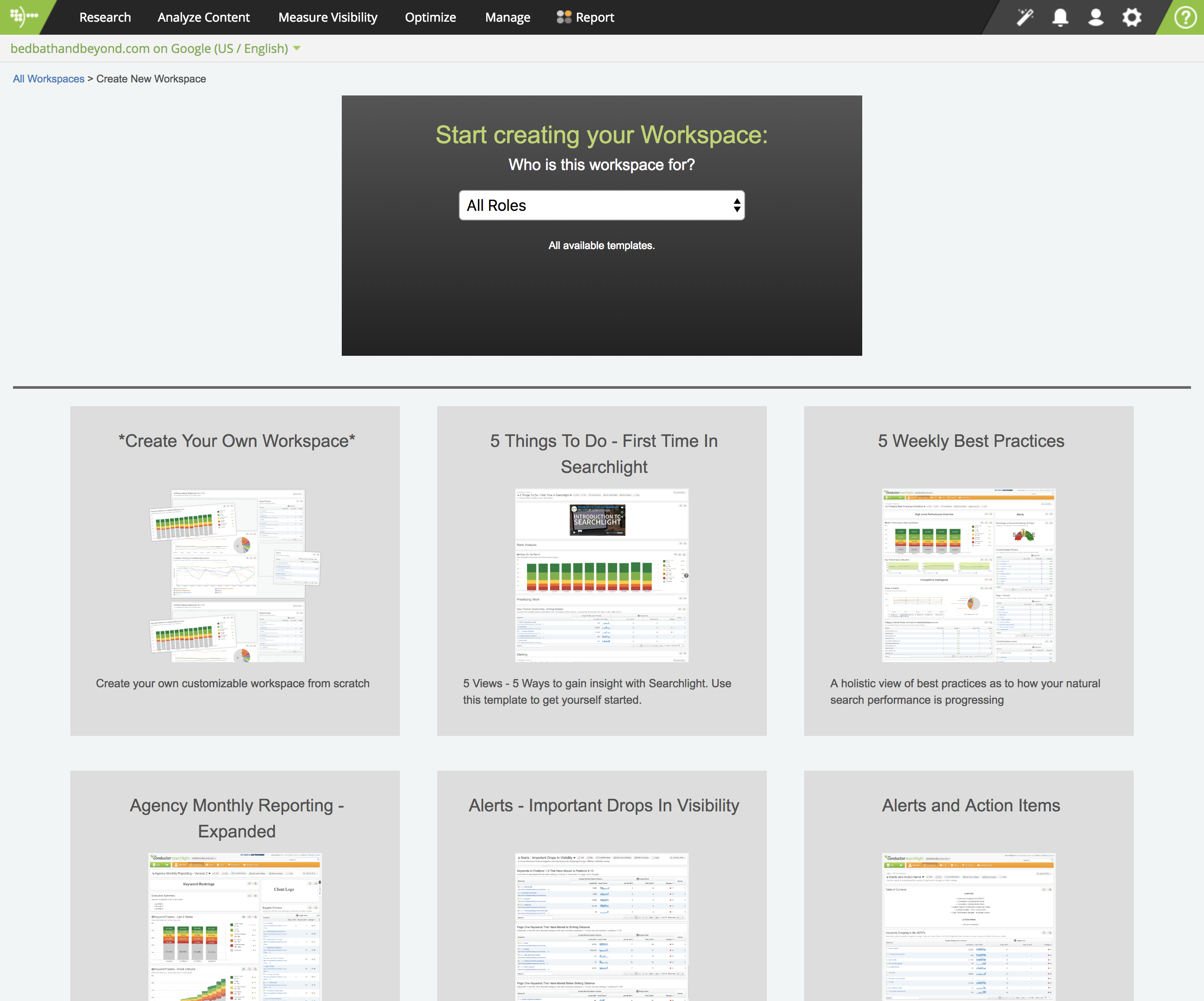 Get reports automatically sent to your team
Send relevant reports to stakeholders. Build a workspace to share high-level wins with your executives or deliver topic ideas to your content team.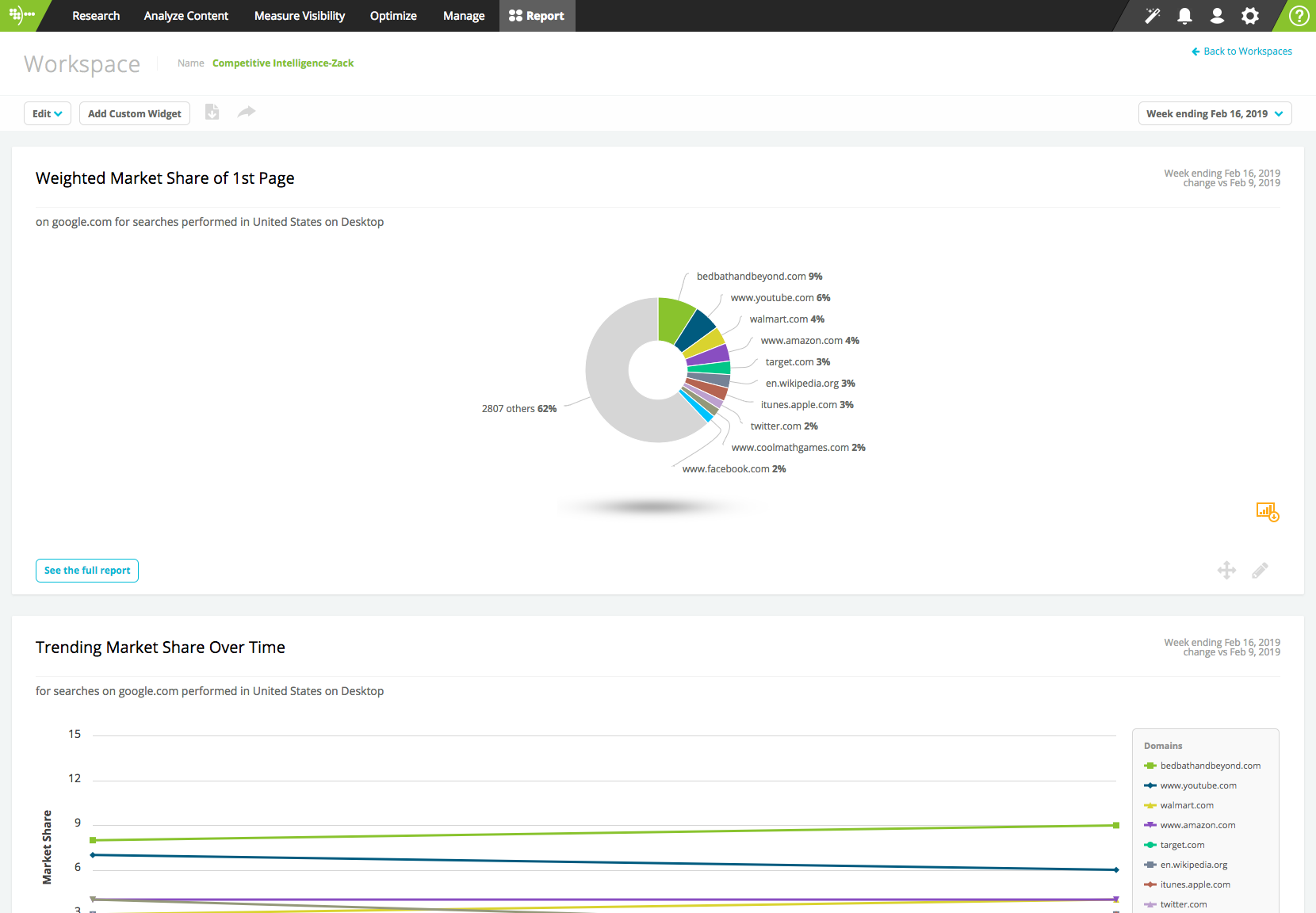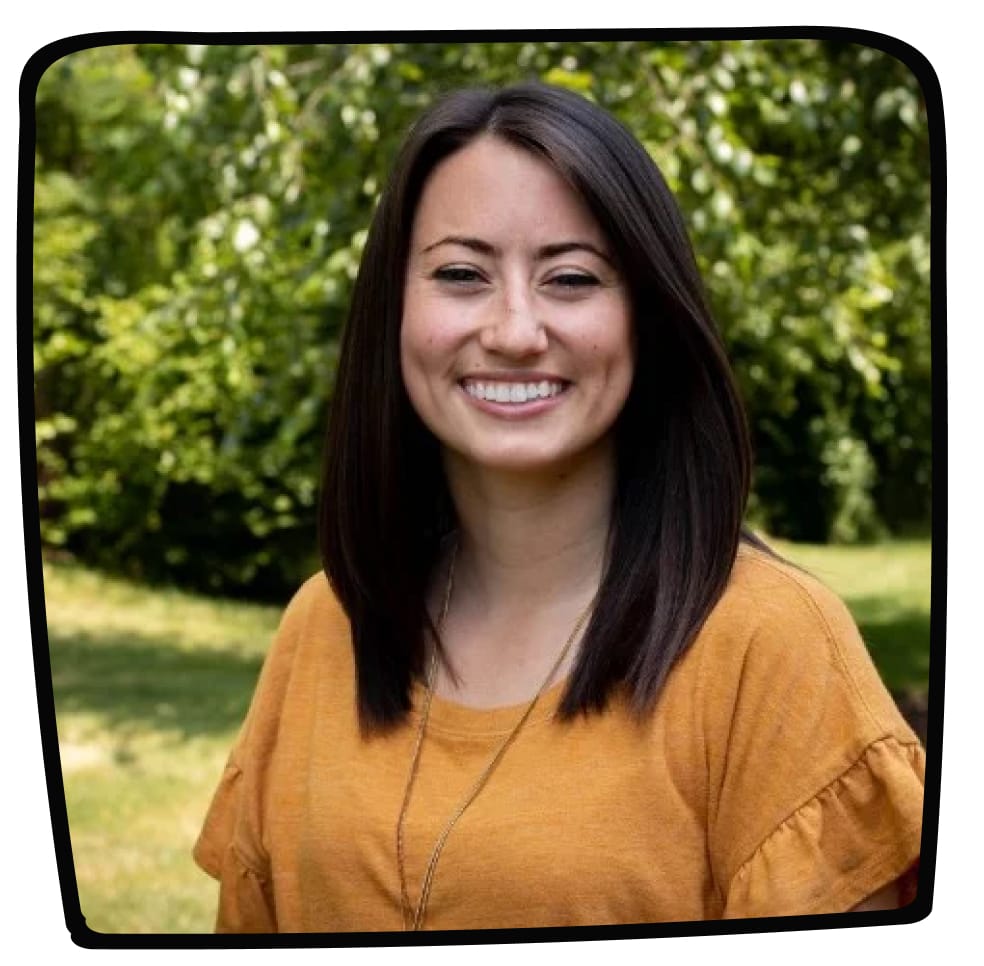 As far as workspaces, this is the main function I use and I love them! They update within the workspace so each week and I get automated reports.
Kelsey Magilton
Marketing Manager, PLS Logistics Services