Workspaces
Flexible reporting everyone understands.
Share the value of organic marketing with Conductor Searchlight's powerful reporting technology, Workspaces. These flexible reports make it easy to show ROI, communicate with your team, and organize your own workflow.
With Workspaces, you'll be able to share relevant, up-to-date information with different stakeholders. Build a workspace to share high-level wins and losses with your executives, deliver topic ideas to your content team, or show product managers what your customers are searching for.
---
Easily manage your own workflow, lead team projects, or showcase results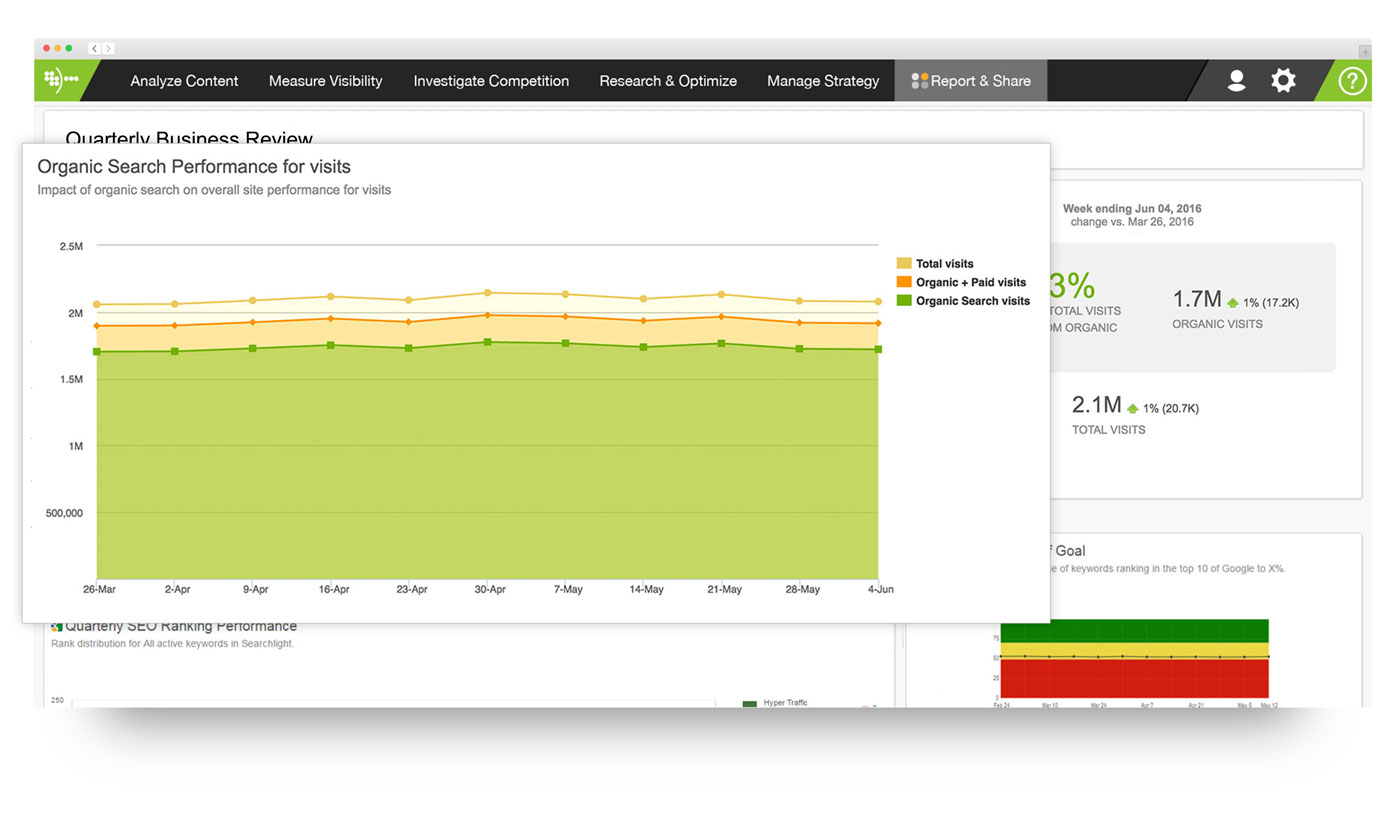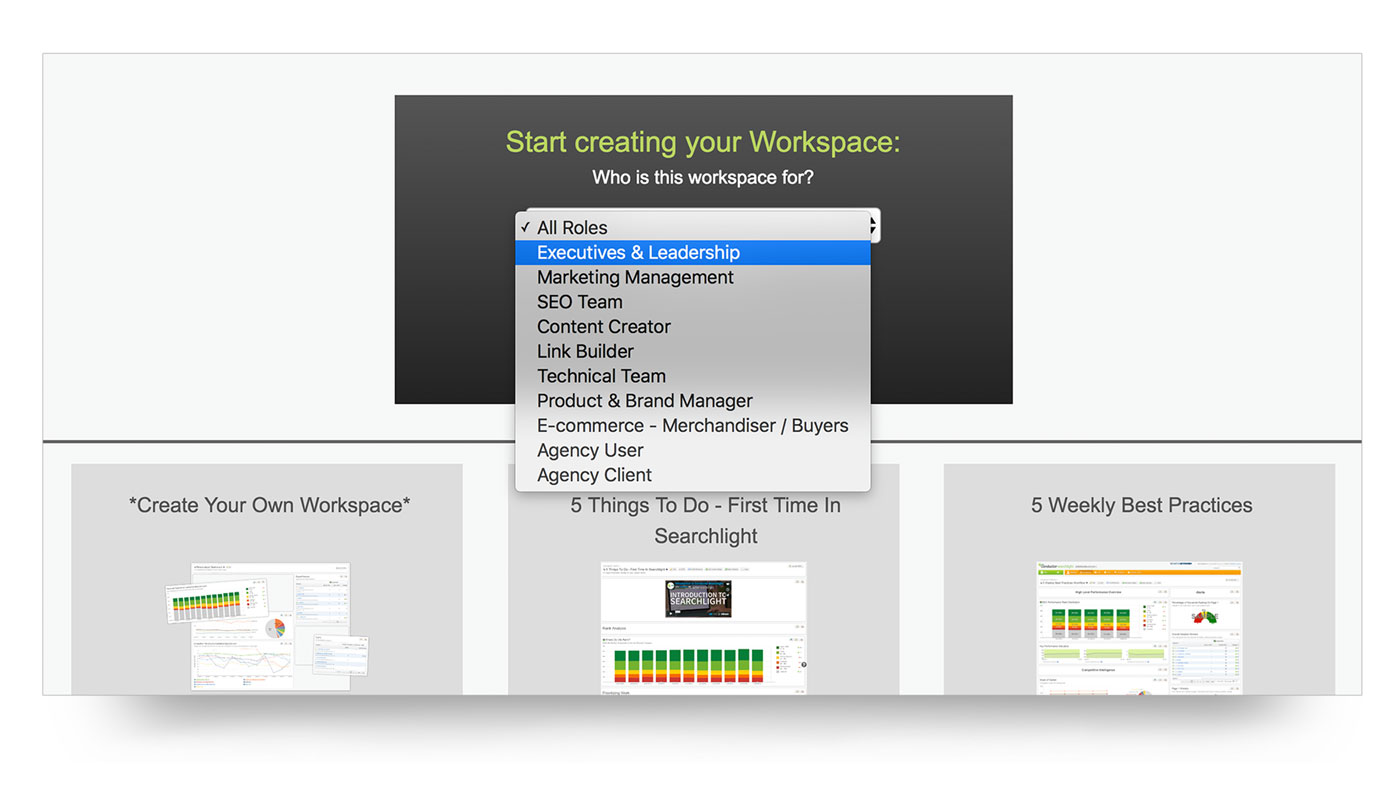 Use role-based success templates or create custom reports from scratch
Get fresh metrics automatically delivered to stakeholders at the cadence you choose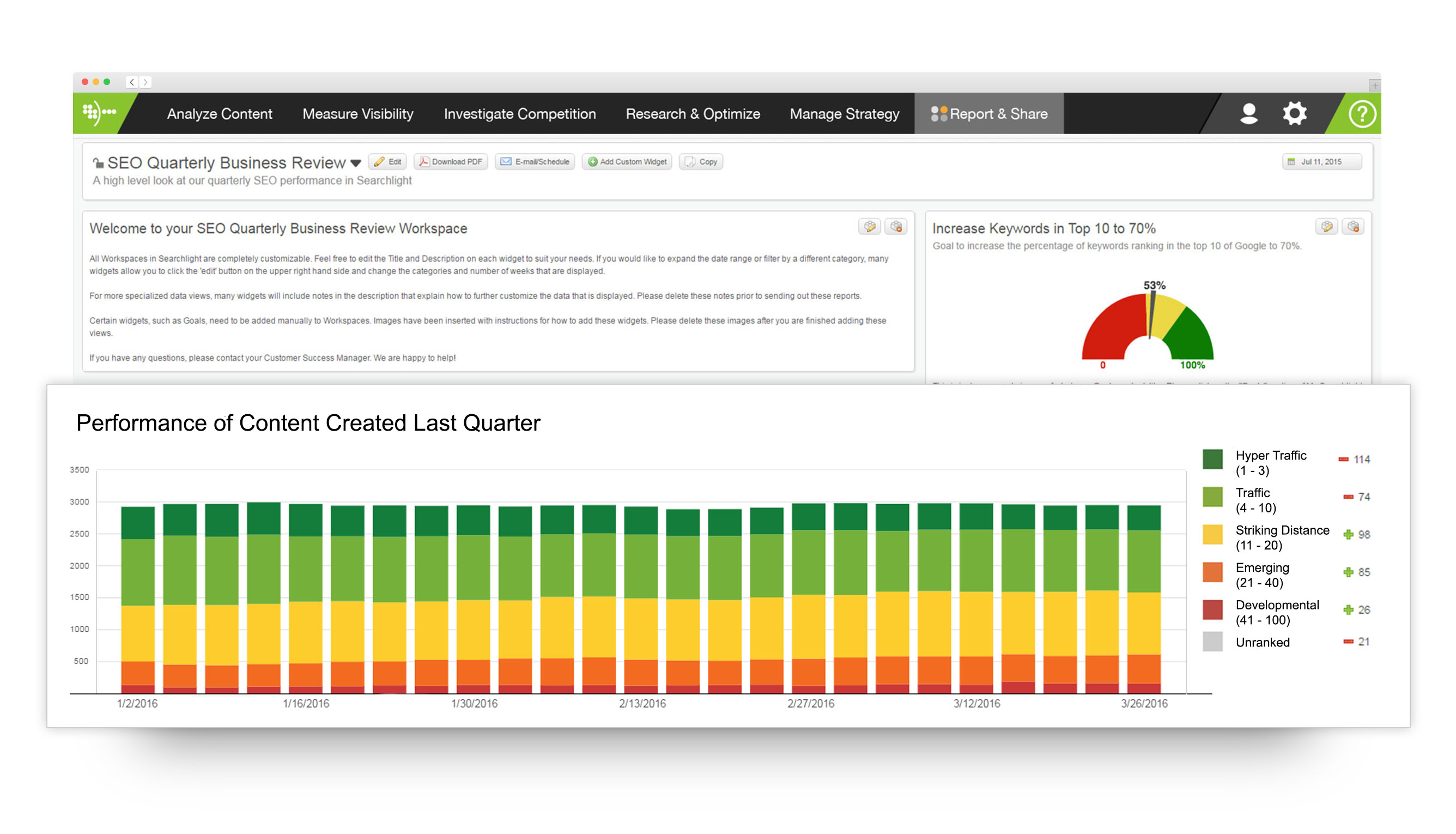 Flexible reporting for every stakeholder.
Get a demo.