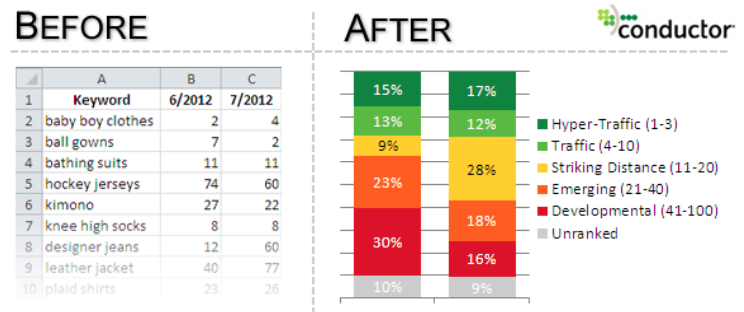 Here's a great resource for illustrating (and learning) how SEO metrics evolve. Our slide deck follows the adventures of "Ann, SEO Manager at ACME Co.," a fictional medium-sized online clothing retailer, as she improves her SEO metrics.
You'll see the steps and before-and-after effects of:
Grouping keywords Into visibility zones and tracking trends over time
Analyzing search visibility by keyword segment
Tracking and discovering competitors
Download your slide deck now at right  to see where you might fill in some SEO metrics knowledge gaps.