How much should my salary be? What SEO skills do I need to get hired/promoted? What is my path to seniority? Are content skills important for SEO jobs and vice versa?
Our 2021 UK Digital Marketing Salary & Job Trends Guide seeks to answer these questions that have arisen from a rather uncommon year.
The guide equips digital marketing practitioners with the necessary information to tackle hiring and job hunting in a transformative job market.
We analyzed digital marketing salary data and hiring trends in the UK across top positions in SEO, Content Marketing, pay-per-click (PPC) and general Marketing.
In this guide, you'll find:
Total UK Digital Marketing Job Openings in 2020 

Key Job Titles by Average Salary & Volume 

Digital Marketing Job Openings by Industry

Most In-Demand Skills in 2021

Digital Marketing Hiring and Job Trends
For each specialty — SEO, Content Marketing, PPC and Digital Marketing — we drill down to reveal: 
Top 10 Cities in the UK By Volume of Job Openings

Salary Ranges in Top 10 UK Cities 

Career Path and Timeline 

Essential Skills & Education by Position
Here are a couple of highlights.
We looked at the average digital marketing salary across 16 key roles and revealed how salaries have changed since 2019.
Average Salary of Key UK Job Titles in 2019 vs 2020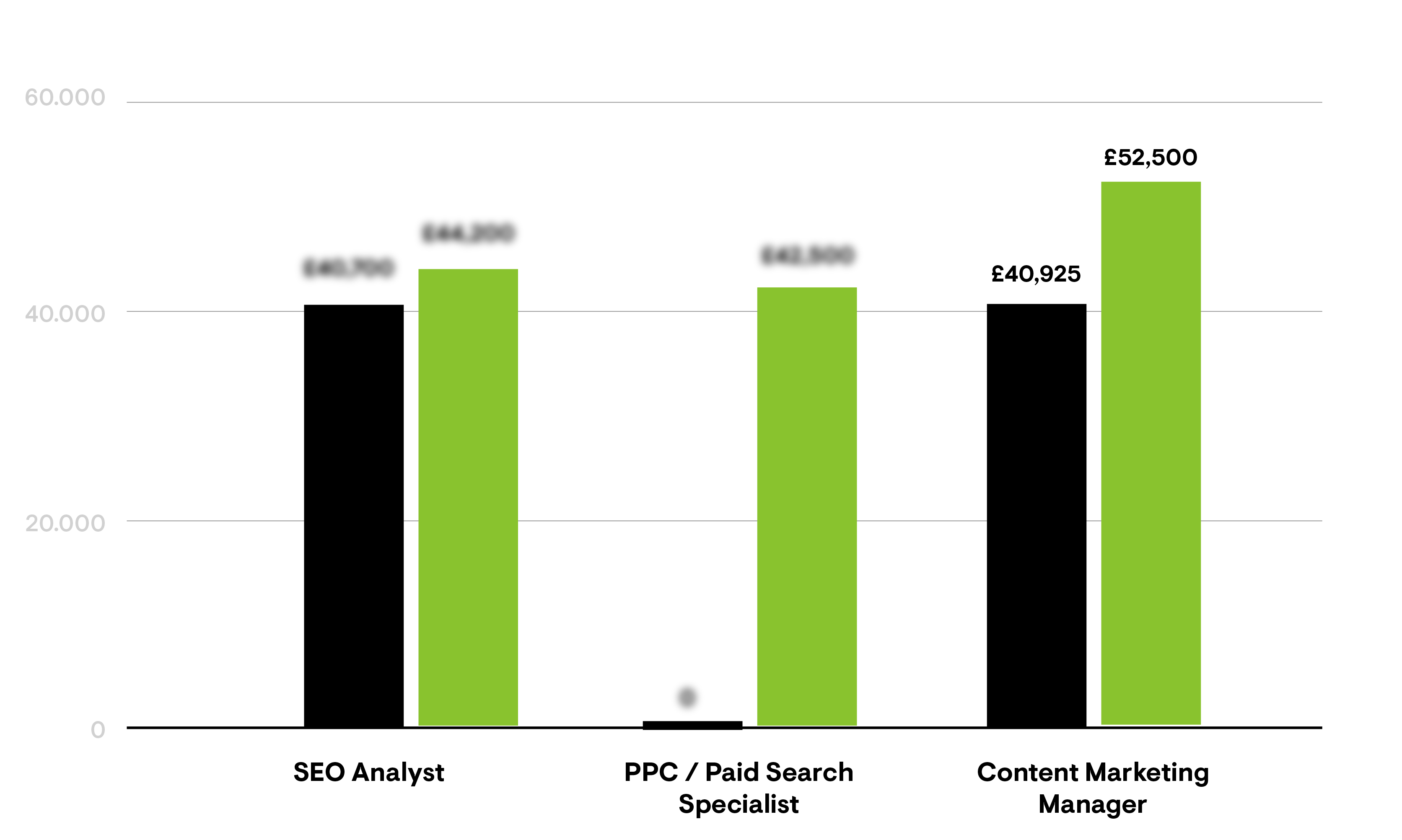 We also name the 10 best cities in the UK for marketing jobs in each job area and present the salary ranges for key roles by location or remote.
Salary Ranges in Top 10 UK Cities for SEO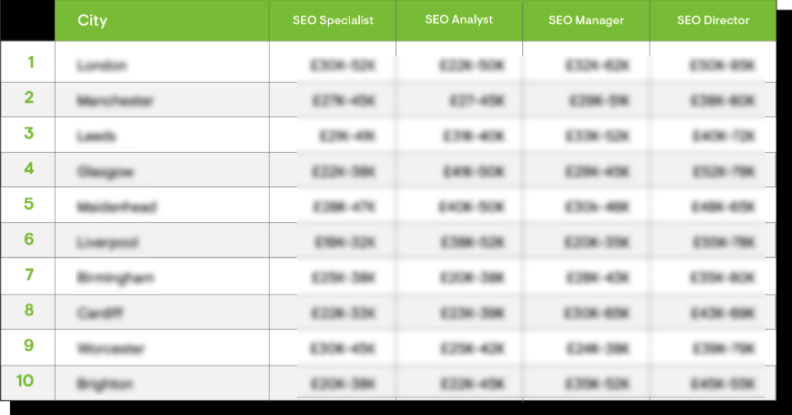 We uncover the most in-demand skills for marketers in 2021 in the UK and show you potential career paths for SEO experts, content marketers, PPC specialists and digital marketers.
Read the full report, download the guide now.