What is an SEO Platform?
Discover what an SEO platform can do, the options you have, and the capabilities you should look for.
What is an SEO Platform?
An SEO platform is a marketing solution that helps you manage, implement, and measure the effectiveness of your organic channels. It offers you a comprehensive view of your website's strengths, weaknesses, opportunities, and threats.
While marketers most commonly use SEO platforms for search engine optimization (SEO) and content strategy, SEO platforms offer audience insights that benefit many other business objectives like paid search, PR, sales and product launch teams, and more.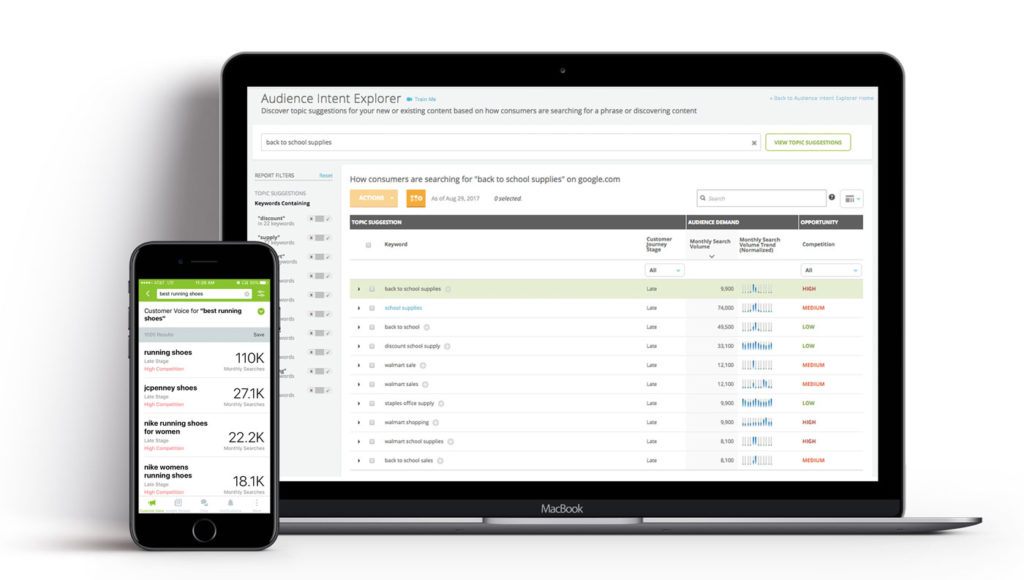 If you're looking to level up your organic marketing efforts (also known as inbound marketing) at scale, your organization can benefit from a dedicated SEO platform. When managing the ups and downs of organic marketing, a good SEO platform can serve as both a system of record and a way of surfacing technical insights and content opportunities.
SEO Platform Basics: What Can SEO Do for Me?
As a digital marketer, it can feel like you're being pulled in a million different directions. It might seem like there's no clear path forward – and since these decisions have real impact on the dollar value of your business, the stakes are high.
Organic search is a good fit for companies looking to create lifetime value. Research shows that over the course of its life, a piece of content that ranks well organically delivers 10x the value of its paid counterpart, traffic from which disappears as soon as the money stops.
What's more, insights into content's organic performance are insights into audience intent. Google is a proxy for what people want – and you can use data from content that performs well organically to inform your paid strategy, doubling the value of organic insights.
Benefits of SEO Platforms
Some platforms automatically surface recommendations, cutting down on your research
Helps manage the visibility and relevance of thousands of pages for enterprise organizations
Proves content's return on investment and business impact
Operates as a system of record for optimizations and changes made to your web properties
Surfaces audience intent for more relevant content creation
Alerts you to technical issues before they impact your bottom line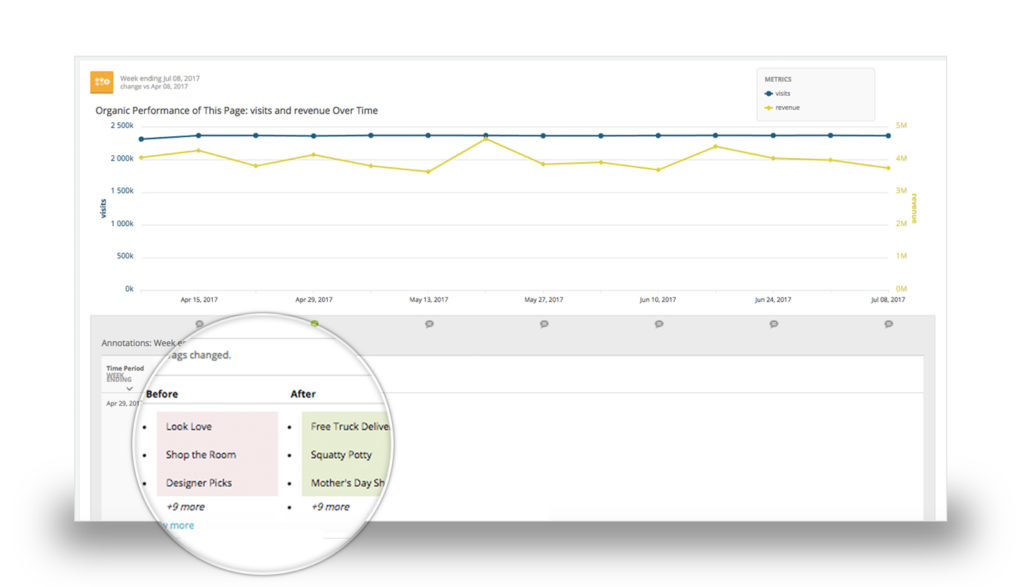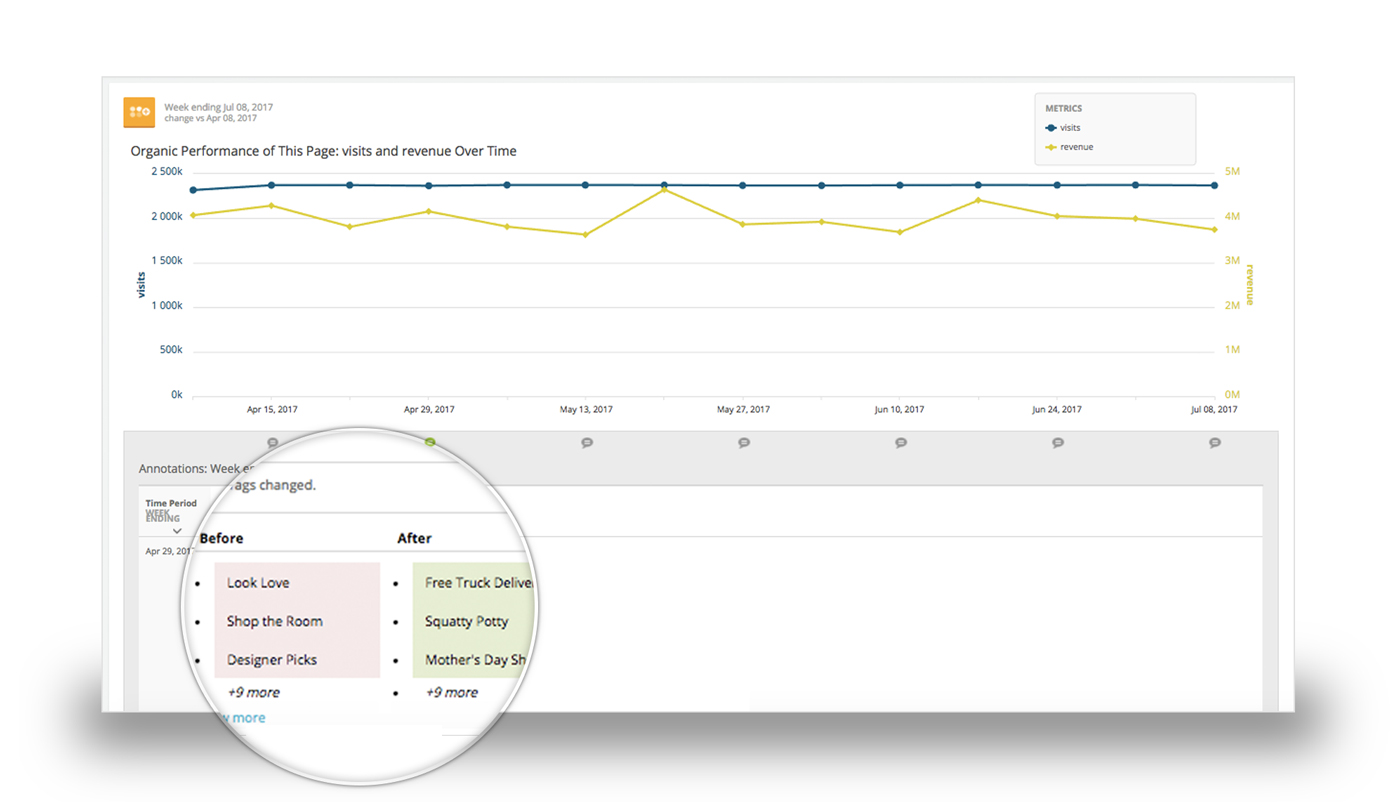 What Should My SEO Platform Do?
Beyond hard technical metrics, your SEO platform should empower to engage in vital core marketing activities, such as:
What SEO Platforms are Out There?
The enterprise SEO platform space has three main players: Conductor, Searchmetrics, and BrightEdge. However, just because the field is small doesn't mean there's no big decision to make. There are key differences between platforms, so be sure to investigate thoroughly before choosing a partner. If you're looking to evaluate, we recommend checking out reviews – here are some for Conductor.
Find the Right Partner for the Journey Ahead
Investing in SEO now can pay enormous dividends over the life of your business – a smart organic strategy has no end date. The SEO landscape is constantly shifting; you need a partner to help you continually drive value for customers. The right SEO platform will be that partner.
Whichever SEO platform you choose, make sure it's someone who is with you for the foreseeable future. Then go all-in on smart, well-optimized content, and watch the ROI roll in.
Is Conductor the Right SEO Platform for Me?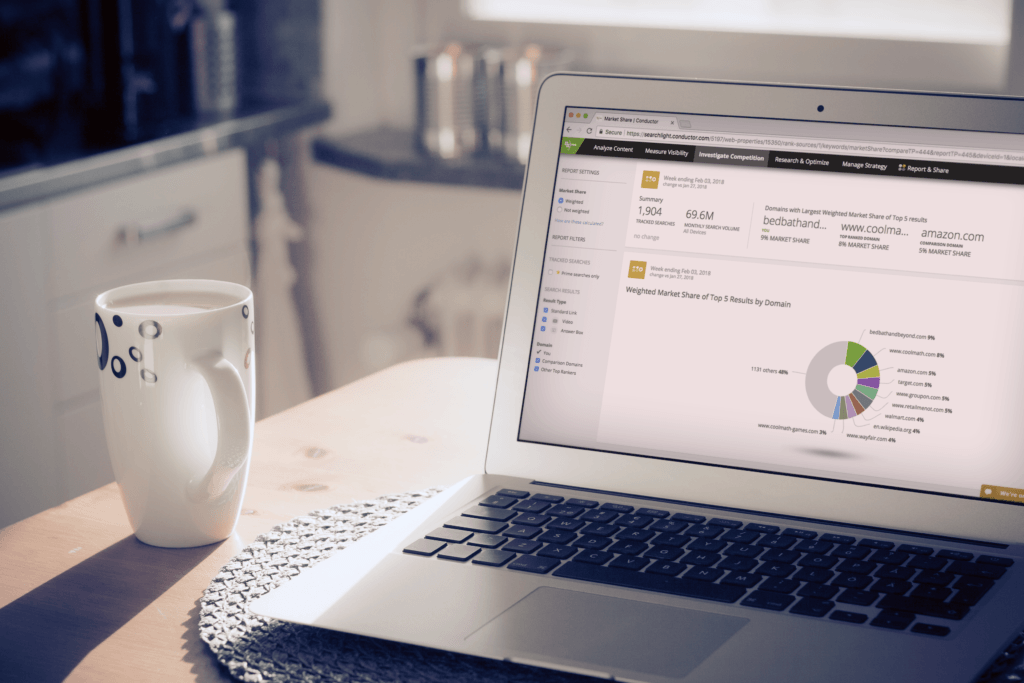 If you're looking for industry-leading tech and world-class support to help you meet customer needs and develop your organic strategy, read a little more about us.