Innovative customer support that helps you grow
Conductor is more than a platform – we're a partner committed to your digital marketing success. Get expert support, strategic guidance, and help with execution from our dedicated Orchestra team.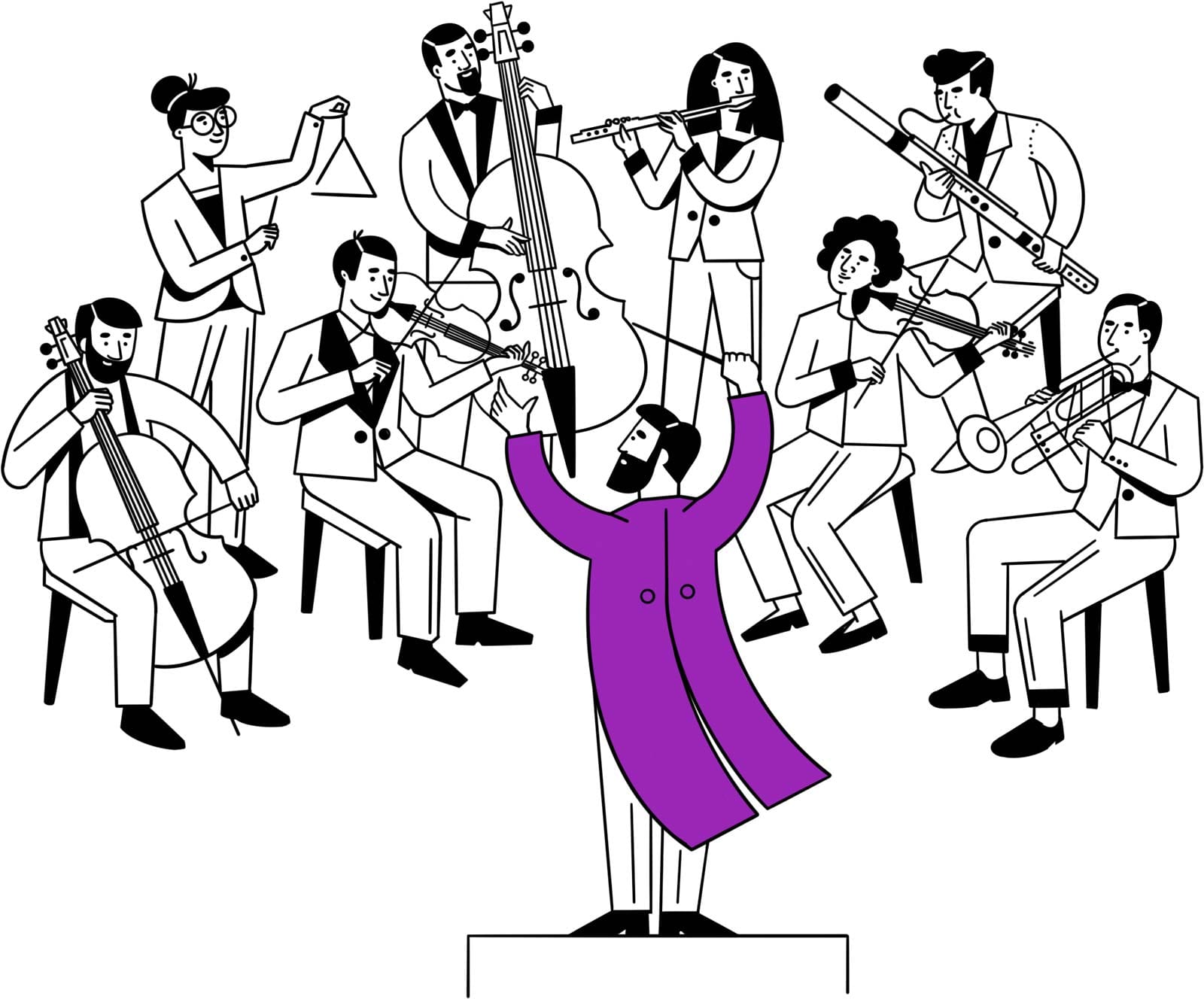 Overcome challenges with ease
Going through a site migration? Need a site audit? Our experts can manage the process, provide deliverables, and empower your in-house team to achieve digital marketing success.
Increase the power of your team
Need another set of hands? Call in the cavalry with dedicated strategists specializing in keyword research, content analysis, and more.
Grow with expert consulting and training
As markets quickly evolve, our team is on demand to provide strategic consulting, challenge and opportunity analysis, bespoke trainings, and more.
Our Methodology
One-of-a-kind solutions tailored to your unique goals
We've completely reimagined what digital marketing services and support can be, giving you the highest level of attention from our specialists to maximize business impact. What sets our services apart?
Organic Marketing Assessment
Custom Success Plan
Support from our Marketplace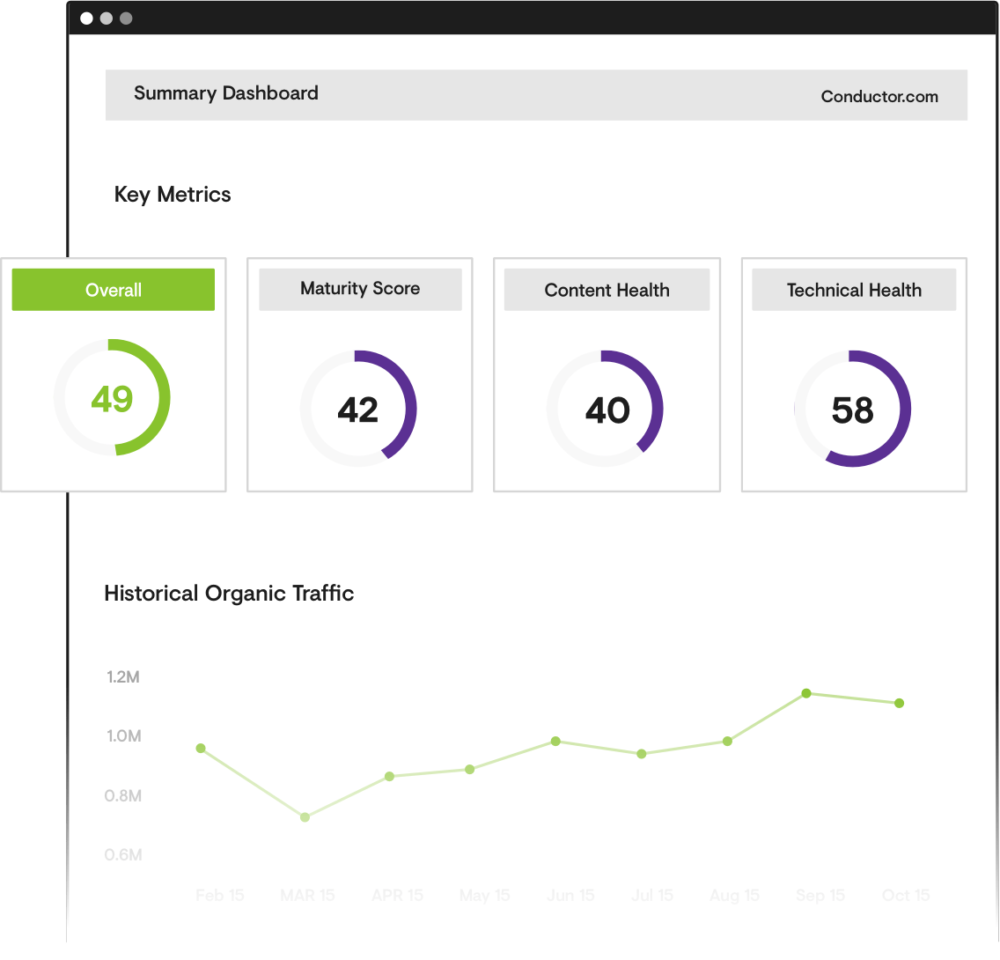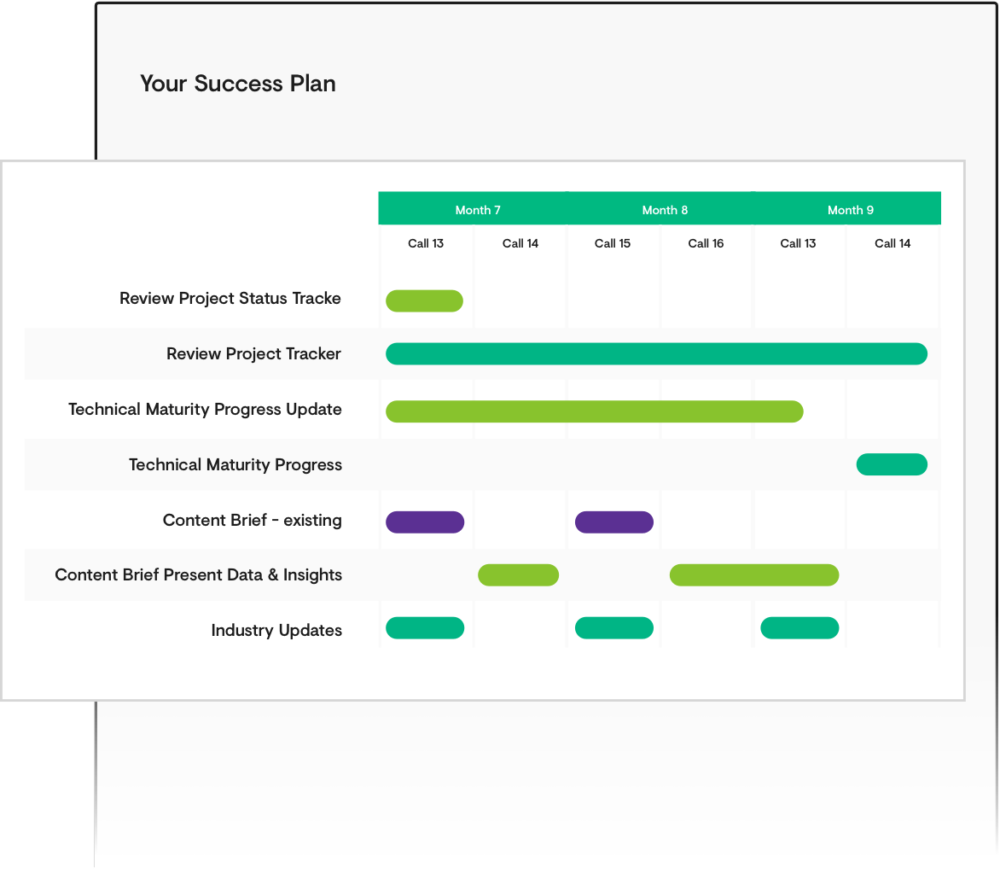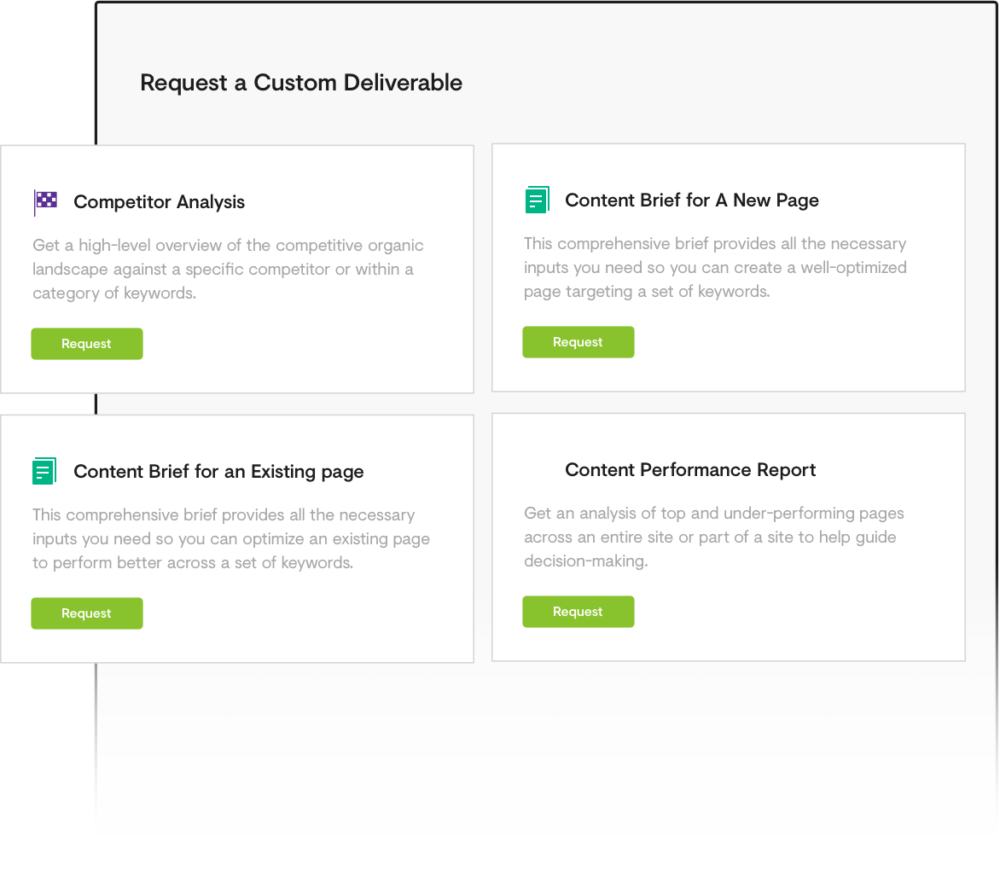 With Orchestra, we approach digital marketing services & support differently, so you're always covered.
We create outcomes, not burn hours
Never worry about running out of billable hours. Orchestra support offerings are included as a part of every Conductor engagement.
Transparency is our north star, impact is our mission
We only focus on the initiatives that matter to your team and can change course as your priorities shift.
A partner to your team and your partners
Bringing on an agency? Adding more headcount? We're here to help you grow your marketing team in any way you need.
Measurement is in our DNA, and our technology
Conductor is built on a foundation of reporting across your digital footprint, paid and organic, so Orchestra can spend more time enhancing your campaigns and site.
Autopilot isn't in our vocabulary
Orchestra doesn't believe in maintenance mode. We're driven to take action on the customer success plan tailored to your goals.
We only have an A-Game
Our team's passion is SEO and Content Marketing. We show up to work excited to share that passion with you and your team.
Meet some of our experts
We've built the largest, most experienced in-house team of experts in organic marketing and SEO. Our specialists have a wealth of experience, truly care about helping you reach your goals, and are great people.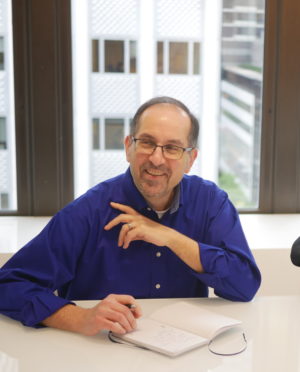 The support & services team is always in touch with us and is committed to ensuring the success of the website.

Vincent Totino

Senior Manager of SEO/SEM Solstice Sunglasses