Keyword rank tracking for every digital asset
Stay on top of your holistic digital visibility with unlimited keyword rank tracking across thousands of locations, global search engines, and device combinations.
Request a demo
next up
Measure Your Impact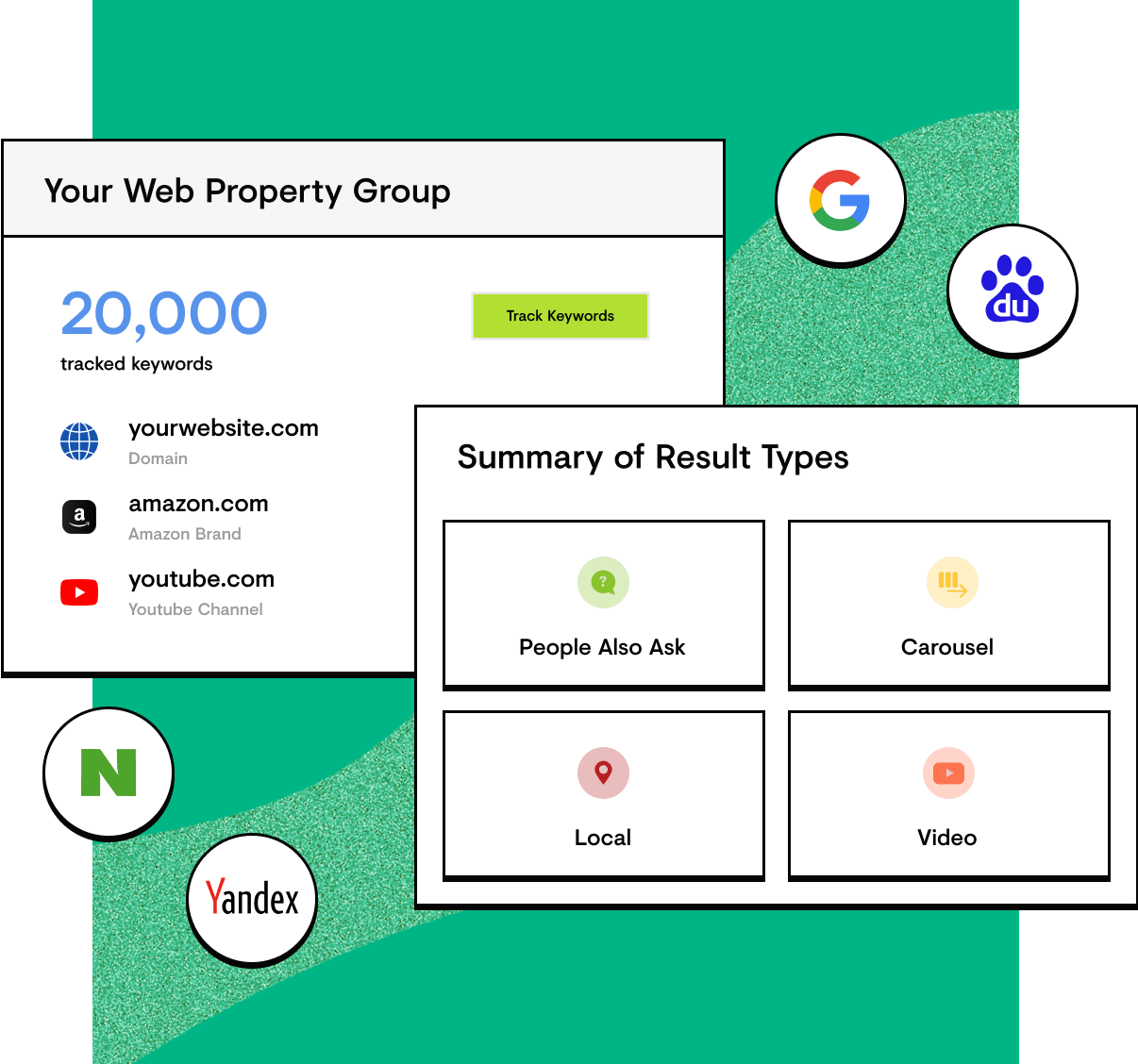 Rise to the top of the SERP and grow market share
Track the visibility of any and every digital asset, from domains to social media pages to Amazon listings on search engines. See your rankings in every market and any device, to make sure you're meeting your customers where they are.
Digital Presence Tracking
Track your holistic digital presence
Understand your brand's visibility in any way you define your digital presence—including your website's domain, YouTube channel, Amazon pages, and more—across international markets and search engines like Baidu and Naver.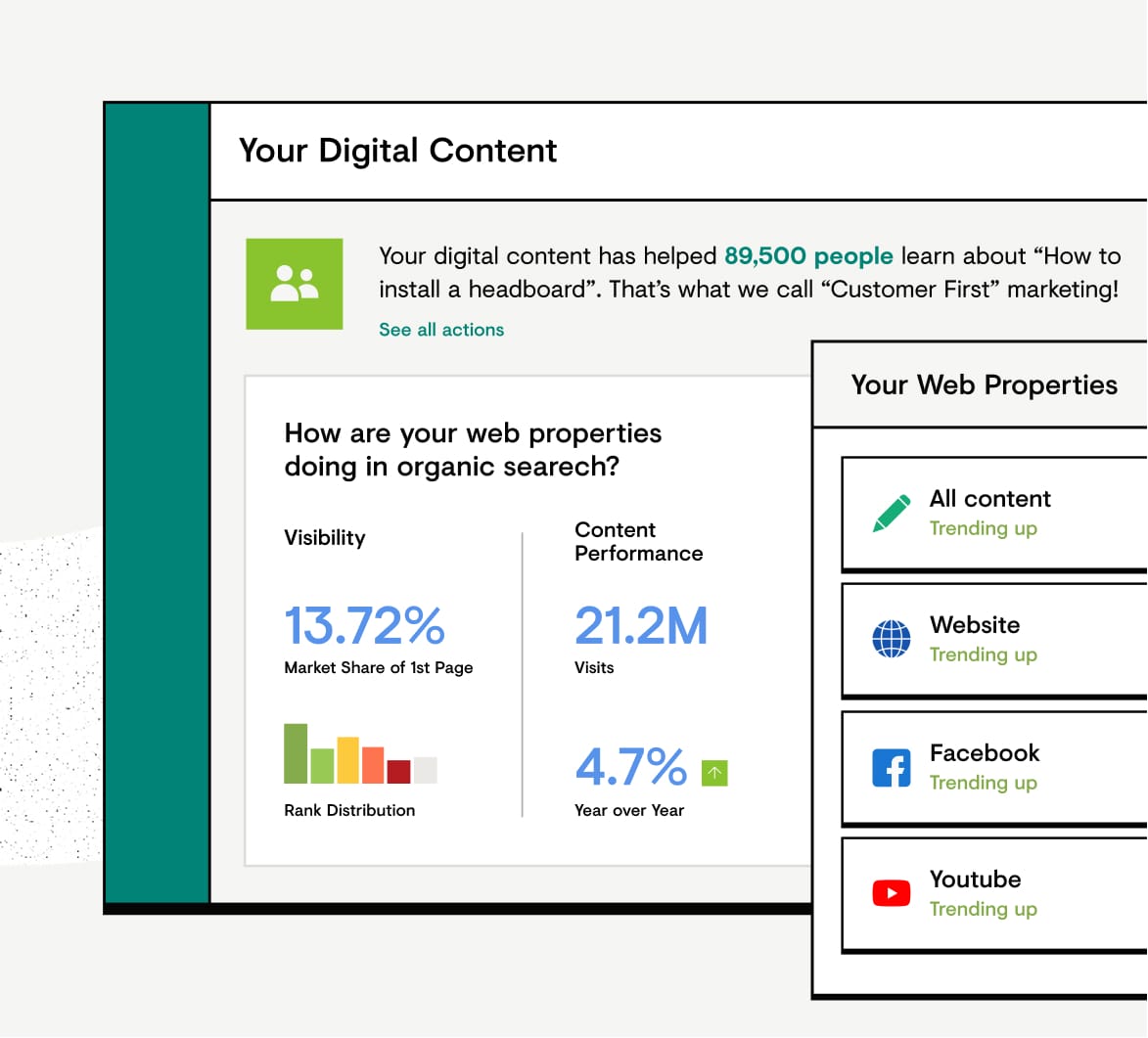 Unlimited Keywords
Expand share with unlimited keyword tracking
Keep up with changing customer needs with unlimited keyword tracking, competitor tracking, and on-demand keyword research and better drive quality traffic to your site.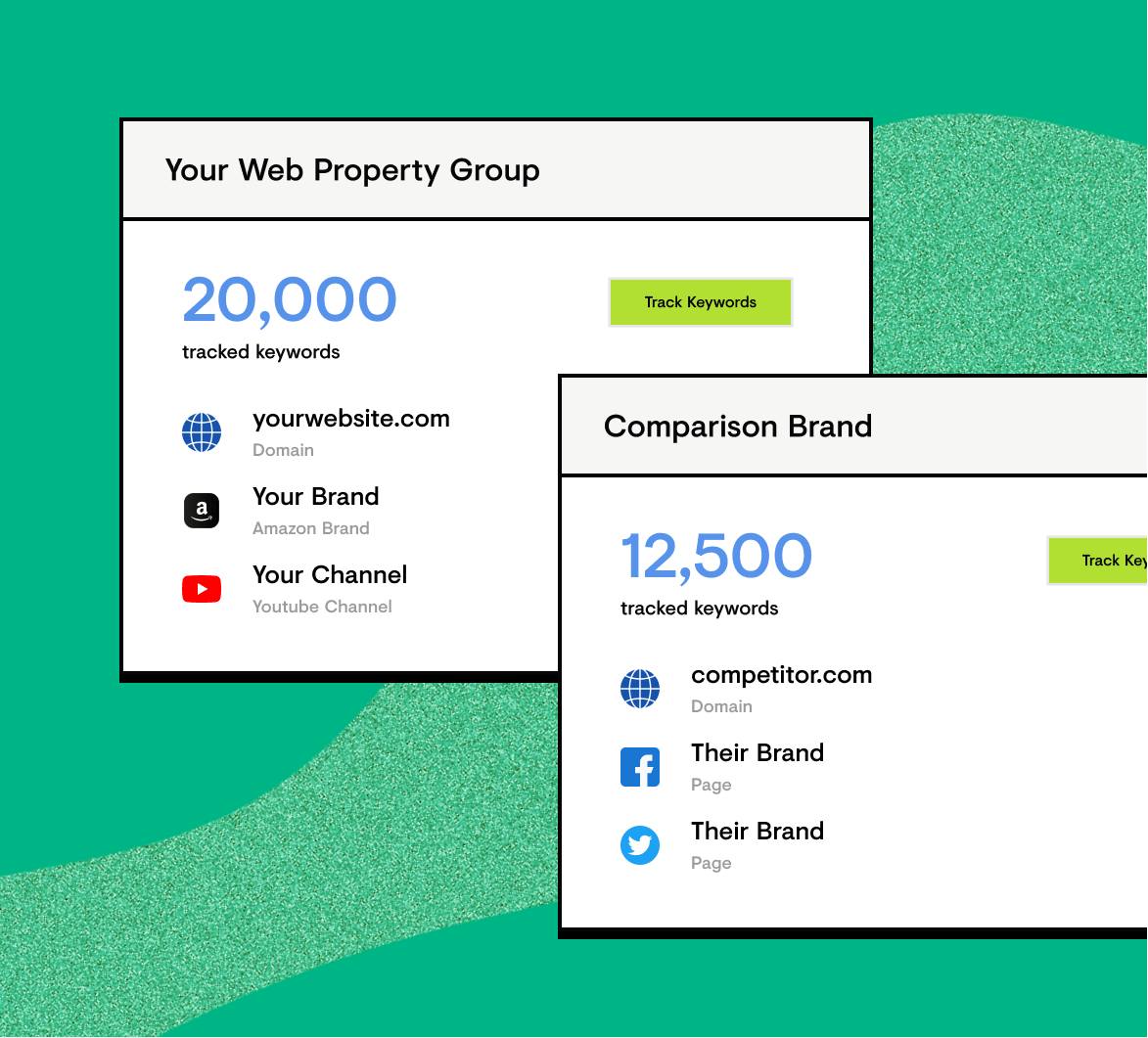 Custom Rank Tracking
Track in locations and contexts that matter most
Easily identify opportunities on the ever-evolving SERP with smart filters and segments across locations, languages, devices, and result types with the leading rank tracking technology.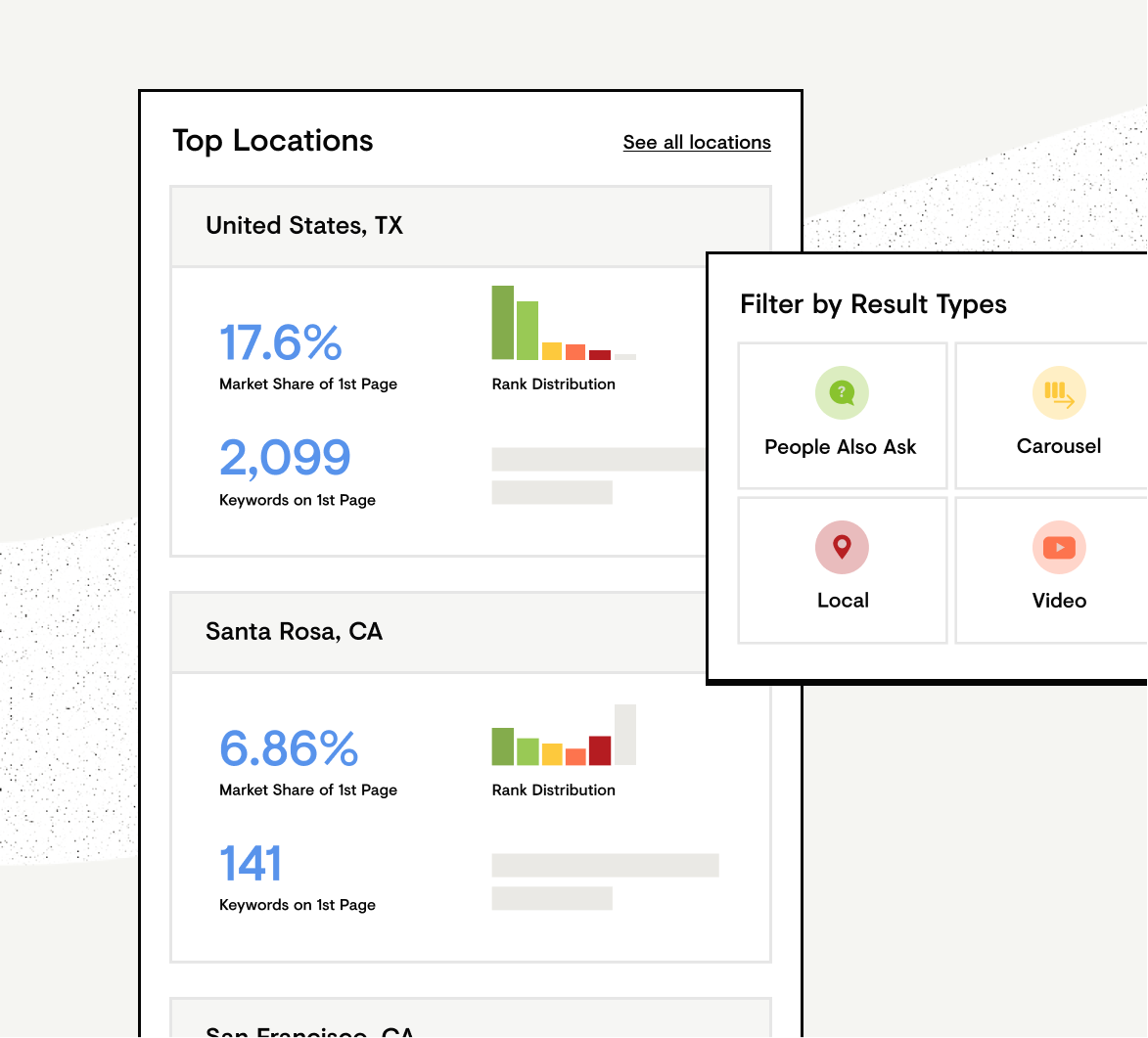 "I like that all of our keyword ranking analyses can be housed in one place for all of our sites. Using our local keyword report for each of the major cities in each market, we are truly able to quickly identify the opportunities in front of us and take action. We also use these reports to determine if our changes made an impact."
Kristal Audain
SEO and Digital Marketing Specialist at Groundworks