No matter what time of year, it seems there's always and Summer/Holiday/TGIF-themed office party on the horizon. And what better occasion for some team building drinking games than the good old office party?
So, make sure to carbo-load and decide who you're splitting a cab home with now: 'cause we've put together a complete list of marketing drinking games for your team that are sure to spice up your next office party… or at least, the after party.
What's a better team-building activity to align all your team's goals than drinking copious amounts of alcohol together?

Drinking Game #1: Drink Every Time You Hear a Marketing Buzzword
Sometimes it feels like every week a new buzzword is invented. Why not take advantage of these cringeworthy words and use them as an excuse to drink?
Between your team's White Elephant gift exchange and the first stand-up of the new year, pass around a list of "buzzwords" to each member of your team. Whenever a word on the list is spoken out loud, the person who used the buzzword has to take a drink.
Here are a few marketing buzzwords to get you started:
Some bonus ones:
Synergy
CTR
Analytics
Inbound
Rand Fishkin
Larry Kim
Chatbots
Crawl
Audit
Hacks
With any luck, you'll all have a good buzz by the end of the evening. (Get it?)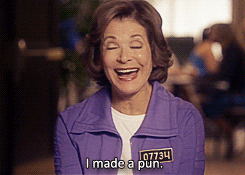 Drinking Game #2: Most Likely
When the sales team is running around the office, chanting people's names, and already getting sh*tfaced — gather your crew and try this one: Most Likely.
Take turns going around your circle and stating an action or character statement. Start the phrase, "Who is most likely to…" and finish with a statement of your choice.
Everyone in your circle will then point at the person they think is most likely to fit this statement. For every finger pointed on you, you have to take a drink. To step it up a notch, have the person with the most fingers pointed at them take a shot.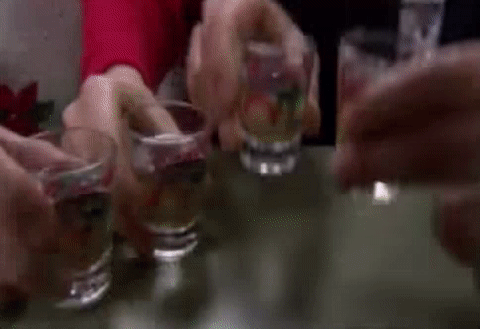 Here are some "Most Likely" statements to get you started:
Who is Most Likely to fanboy/fangirl if they met Matt Cutts in real life?
Who is Most Likely to use "synergy" in everyday conversation?
Who is Most Likely to accidentally tweet an inappropriate picture from the company's Twitter account?
Who is Most Likely to drink too much at the holiday party?
Who is Most Likely to go over budget on Facebook ads?
Who is Most Likely to not know how to pronounce HREFLANG?
Who is Most Likely to respond with a gif on Slack?
Who is Most Likely to eat whatever's in the kitchen, even if it's not labeled, "TAKE"?
Who is Most Likely to explain their job, like, "It's like Mad Men!"?
Drinking Game #3: Drunkkkerrorrreportsss (Drunk Error Reports)
There's nothing wrong with drinking alone… right? Right? (Asking for a friend)
This solo drinking game is specifically for the SEO who wants to celebrate but has to move mountains between now and Q1.
While analyzing error reports, choose a HTTP error and take a sip of your drink every time you come across one. Word of advice? Pick your poison wisely. According to Pingdom, 500 errors are twice as common as 404 errors.
There's no reason you shouldn't get to celebrate the holiday season, too, right?
Drinking Game #4: Baby Got Back Links
Here's another drinking game for the SEO, that might be a little more fun: when analyzing and sleuthing out poor quality back links, take a drink every time you see a link to a gambling, porn, or online pharmacy website trying to raise their link profile by linking to yours.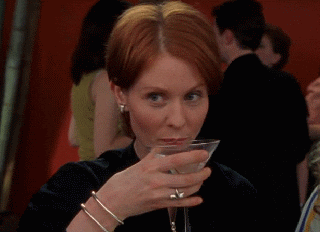 Then, whether it's link spam or negative SEO, don't forget to work out your plan of attack for disavowing them on Google (or at least make a note to do it first thing tomorrow morning, hungover). Split out the links with your team, or do it alone (there's nothing wrong with it…).
As with any drinking game, please drink responsibly and, whatever you do, make sure to plan your safe ride home BEFORE the karaoke starts. Don't miss Monday's standup!