It's a big world outside of our offices, and at Conductor we've prioritized empowering our employees to go out and make a difference in it. The Conductor Foundation is an employee-run volunteer organization that encourages our teams to step away from their work and give back to the community, whether it's a national organization or a local group that holds particular importance.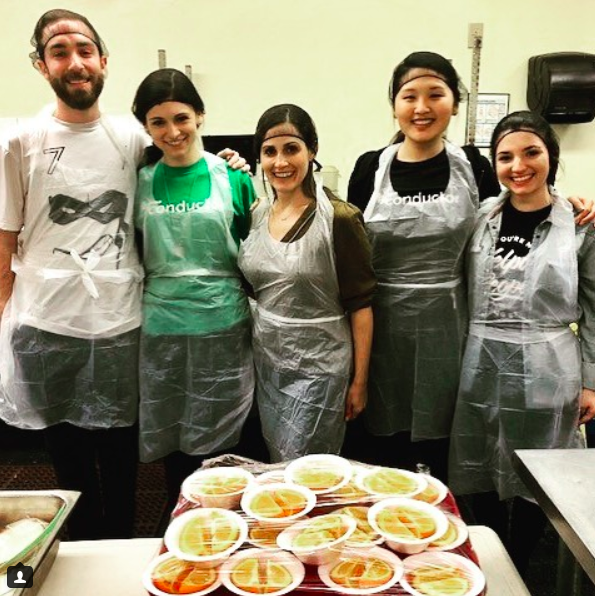 The Conductor Foundation was started by a group of like-minded individuals who had a simple question – how can we harness the power of Conductor to do more? Our first step was clear: We give our technology and services away for free to two non-profit organizations each year who are making a profound impact on the world around them. Past recipients include Habitat For Humanity, Planned Parenthood, the 9/11 Memorial Foundation, and St. Jude Children's Research Hospital. We've extended this outreach to employees and customers alike, inviting the entire Conductor community to nominate organizations.
Volunteer Ideas For Companies
Conductors looked to leverage the success of that initial initiative to expand into more employee volunteering and giving opportunities. Each month, an internal team member presents an organization that's important to them, ranging from international groups like ECPAT to local animal shelters in New Jersey. The Foundation then brainstorms ways in which the group can best support this non-profit through time, talent or treasure: Does this group simply need monetary donations? Should we put a team together for the American Heart Association 5k? Maybe a clothing drive for Dress For Success? Organizing a group spin class for Experience Camps? The ways in which we give back is entirely up to the individual nominating the organization, and they have an army of support and new friends that will help them reach that goal.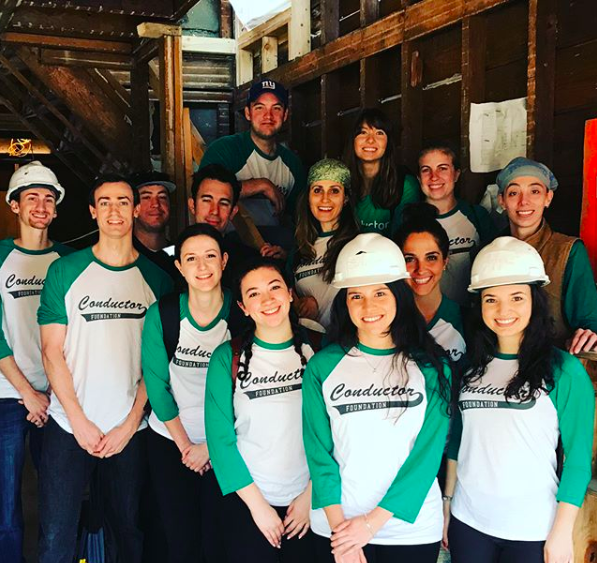 There are endless volunteering ideas for companies out there, but the best way to be people first is to simply ask your employees and customers what causes matter most to them. Conductor has never found a shortage of incredible groups that our individual employees support, and getting a whole company to stand behind you for thirty days can be a powerful way to build community. We partnered with Habitat for Humanity on a build this spring and maxed out the number of volunteers: that's why we're holding a second build this summer.
Employee Giving and Humanizing Marketing
Employee giving does not need to be limited to a spare change jar next to the coffee station either (although that is still a very effective method of fundraising). Putting together social fundraising events that focus on meeting new people and having a little fun after work are excellent ways to support a positive message. We hold monthly flapjack Fridays to raise money for particular charitable organizations: the employee who chose the beneficiary organization cooks pancakes for the whole company for donations. We have also held wine tastings, potlucks, and fun runs.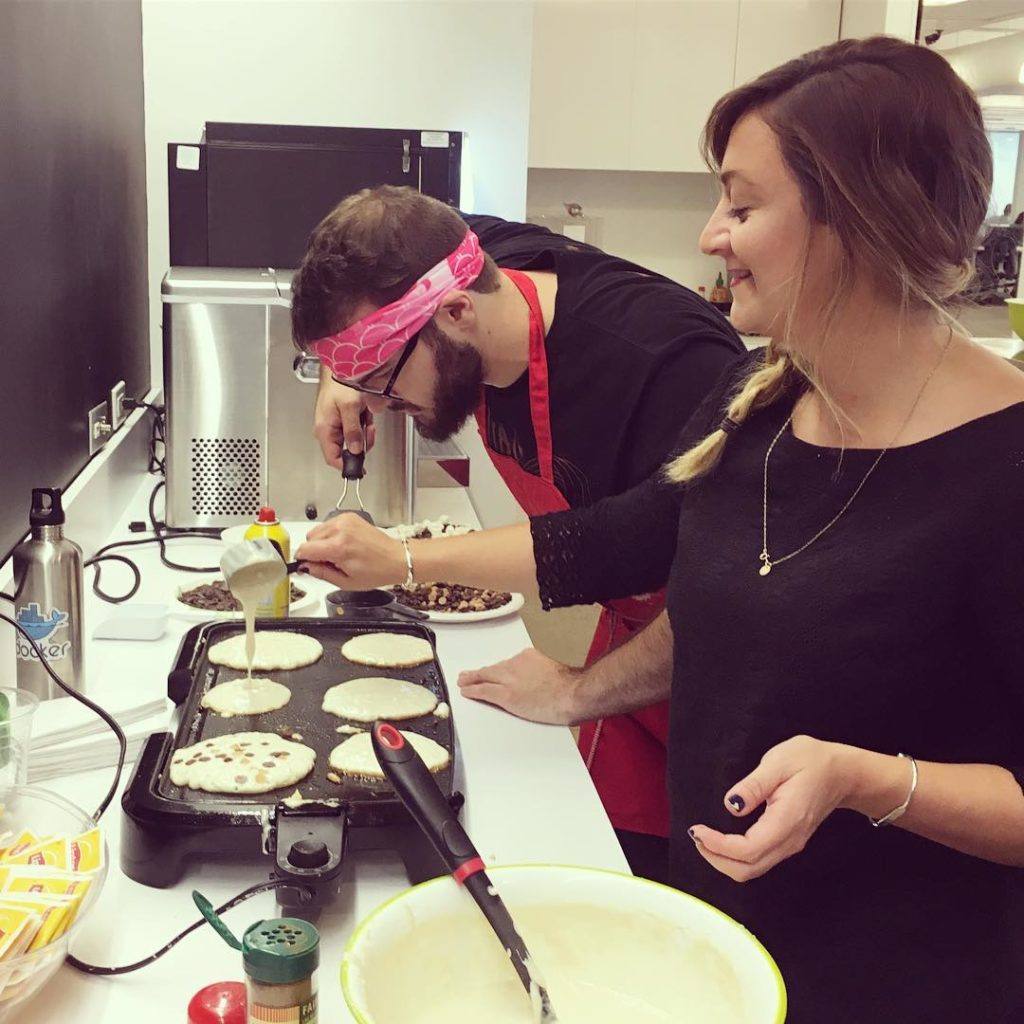 Encouraging employee volunteer opportunities like beach clean-ups or Mario Kart tournaments help forge new friendships while uniting us around a common goal that breaks from the regular day to day. It may lead to a new passion project, or maybe just donating a few dollars to an organization someone hadn't heard of before.
People-first culture goes beyond employer to employee. It also means prioritizing making a positive impact on other people in the world. Conductor as a company has a mission: to humanize marketing. That's bigger than us as a company. The Conductor Foundation and its employee-led initiatives are a key part of that humanization process and understanding our company's position in the larger world.
Want to learn more about the Conductor Foundation? Get more people-first information here.