Selina Eizik is the new Chief Operating Officer at Conductor, overseeing the company's strategy, growth, and operations. Prior to Conductor, Selina was CEO and spent over 17 years growing Acronym Media, into one of the largest independent global search marketing agencies. Prior to Acronym, she worked for Microsoft on the company's paid search solution.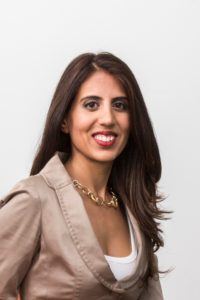 We sat down to talk about her career path and why search is such an important force in the future of marketing.
Why search marketing? Why make it your life's work?
People use search for everything: from deciding what they want for breakfast to researching the health issues they're most concerned about. It's powerful. It's about what people want and need and the answers people find online aren't created by search engines — they're created by companies. By marketers.
I've always been passionate about helping marketers harness that data to help their customers find what they're looking for.
You've been working in search for over 20 years — what's one thing that's changed?
From a search standpoint, nothing and everything at the same time. Nothing because users have been typing words into search bars for over two decades. Everything in that it's become a necessity, and our expectations as consumers of what information we will receive has increased tremendously.
Consumers interact less and less with companies and sales people before making decisions. Even in B2B, you may not hear from a potential customer until they're requesting an RFP. The consumer journey is becoming completely self-guided through search.
This presents such a unique opportunity for marketers who see and understand this value. Search is at the heart of marketing. It's customer intelligence, customer service, and business strategy all in one.
Why did you choose to join Conductor? Why now?
I've had a relationship with the Conductor team for many years. Most recently, at Acronym, I was a partner and a customer.
I remember going through the selection process for an SEO platform, vetting various solutions on the market.
Conductor's technology is best-in-class, but what really attracted me to the company was its mission: Make marketing more human, and use it as a force to improve people's lives. I was inspired by that mission. I believe in that mission.
What's more, (ambitious as it may be) I really believe that Conductor can accomplish it. I want to be a part of that.
I've always been passionate about technology — at Acronym I spearheaded the development of a product called Keyword Objects, which integrates data sources from paid search to organic search rankings, paid social and web analytics.
The fit at Conductor was perfect for me. It enabled me to combine my passion for search and technology.
What is your mission as COO at Conductor?
My job as COO is to strategically accelerate Conductor's growth, which has gained momentum since the company joined WeWork this spring.
To accelerate growth, we've created a central Strategic Operations department. This group is focused on corporate development, M&A, partnerships, global expansion and new solutions that will grow our business.
As a team, we are also focused on helping WeWork customers best leverage Conductor's products and solutions to grow and expand their businesses.
What's one of the big challenges Conductor can solve for marketers?
I think one of the challenges we can solve with technology is clearly showing the ROI of organic marketing.
Having started my career in paid media, I've always leveraged this channel to gain immediate revenue and instant gratification, but in the process not prioritized longer-term initiatives such as organic marketing to the same degree. But I've seen the error of my ways.
Now I understand there is a balance to strike, and Conductor is the company that can help marketers find that balance and demonstrate the ROI of organic in the process.
For most companies, the reality is organic search drives over 40% of traffic and revenue, yet marketers invest only a fraction of this into content and SEO. From my experience, I believe this is for four primary reasons:
They can't easily see the return on their investment in creating content and optimizing their sites.

They don't have an urgency to invest more because their traffic in SEO is still steady or growing naturally.

They don't have the right strategy. They try to rank on high volume head terms, get disappointed and give up.  

There is no room for long-term digital marketing initiatives in their budgets and therefore they're not prioritized
Because of this, there are billions of dollars of revenue left on the table. Conductor can help marketers clearly and concretely show the lifetime value of SEO and content activities against investment.
And if I could add one more, I'd say organic marketing aside, if marketers aren't using search data to power their business strategy then they are seriously undervaluing search data for understanding the voice of the customer.
What impact do you believe Conductor can have on the marketing world?
Our mission is to humanize marketing — to make marketing a force for good everywhere.
If we're able to get even a fraction of marketing budget invested in creating value for customers, we'll be successful. Think about how much money marketers invest into ads and creatives to get attention – even a billboard in the middle of Times Square.
If we get more marketers to start using some of this budget to create content that genuinely helps customers and then advertise on that in the middle of times square, we'll have humanized marketing and in the process improved people's lives.
Marketing is neutral. It's a way — a million ways — of delivering content. It's up to marketers to make that a good thing and to create content that helps people and grows ethical businesses.
Conductor has built the technology and solutions to make that possible and to make it measurable too. I'm excited to help Conductor spread this new way of marketing–humanized marketing–to businesses everywhere.
Learn more about Conductor's latest features here.