When I heard we were doing a hackathon at Conductor, I couldn't wait to get started. The teams came up with a ton of awesome ideas (and hilarious demo videos) – so it was super surprising and exciting when my team and I were announced as one of the grand prize-winning groups!
Here's how our team developed our project and some tips for anyone who wants to participate in a hackathon themselves. Let's get started:
Why I Love Hackathons
I've always loved hackathons! I think they're fantastic because everyone gets to think outside of their normal boxes and come up with ideas that we ordinarily wouldn't even dream of.
As an engineer, it's always fun to move super fast, hack together some code trying out a new language or framework, and not necessarily worry about bugs or testing or consequences if something breaks. The worst that could happen is you make a fool of yourself while demoing it, right?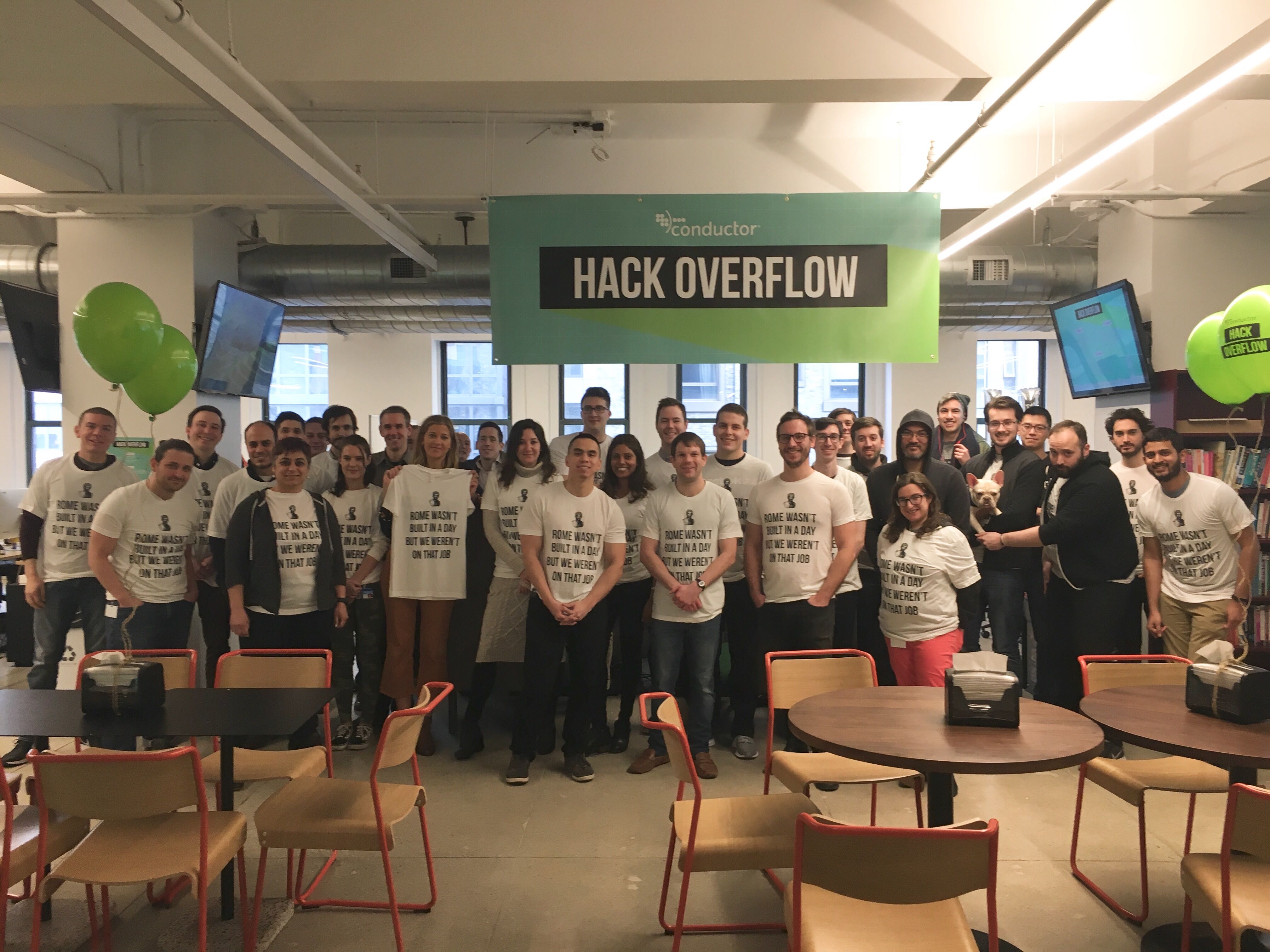 It's also super fun to explore new ideas in hackathons – things that you've always thought about but never had enough time to fit into a sprint, or maybe innovations on a facet of the product that you've never worked directly with.
And hackathons give you the chance to work with people you typically don't get to work with, which always gives me a boost of energy. Whether it's engineers from different teams, UX designers, or people from Professional Services, everyone has a different set of experiences and knowledge to bring to the table. A hackathon allows us to come together and distill our disparate thoughts and expertise into a single project.
If you haven't learned a ton by the time the hackathon is over, you did it wrong!
How My Team Came Up with Our Hackathon Idea
The team came up with our project idea by thinking about outstanding needs at Conductor.
We're an organic marketing SaaS company, so a big part of our offering is our services team, who work closely with our clients to educate them on the importance and best practices of optimizing content for search engines. To make this easier, our team makes use of a few third-party tools and websites, and sometimes encourages our clients to install these tools themselves.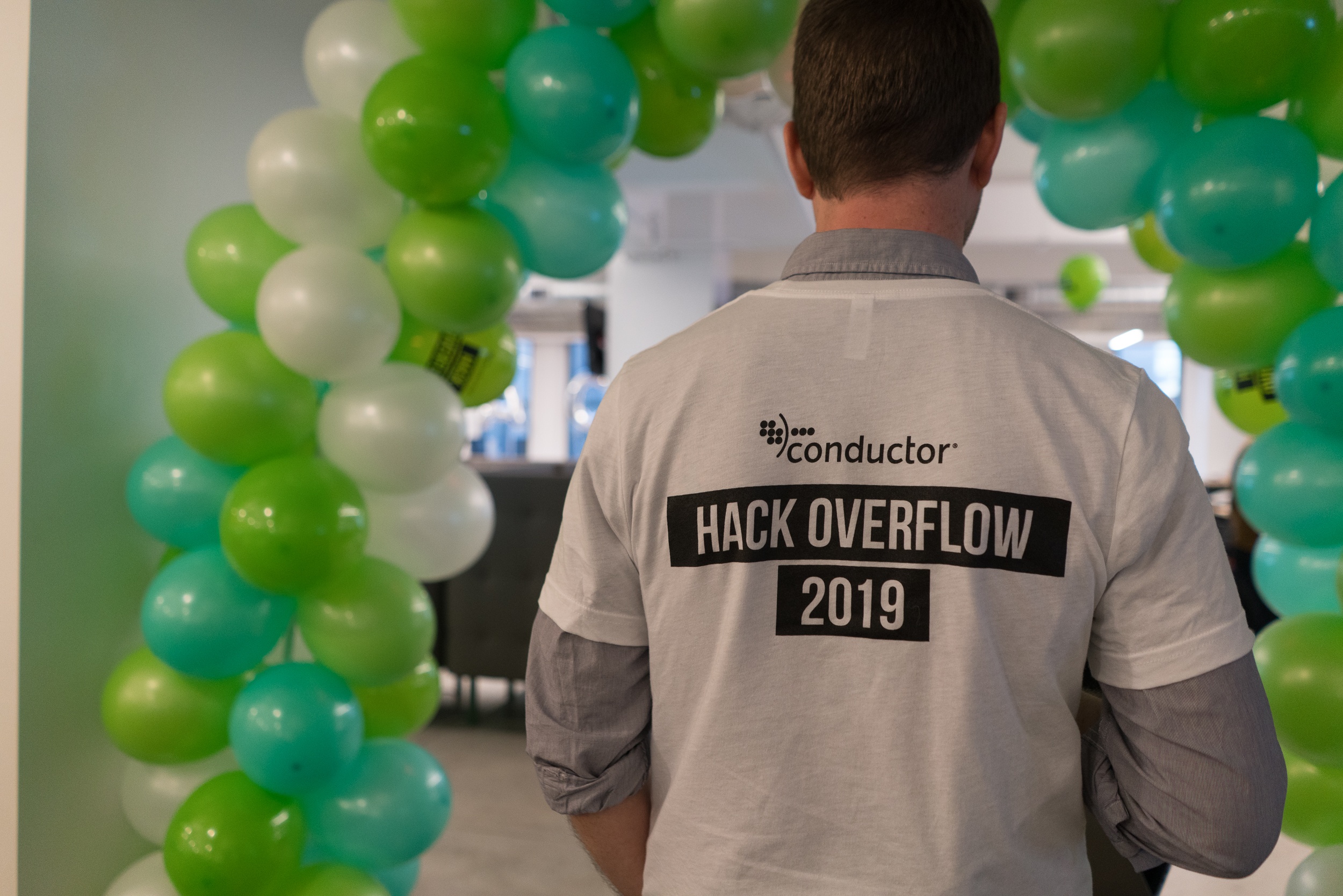 Our idea was to create a Conductor-branded version of these tools, combining the best parts of each, adding features on top, and just providing an overall better experience. Our clients like us and trust us, so they'd sooner trust a tool built by us than they'd trust some random Google Chrome extension.
How My Hackathon Team Developed Our Project
The team's development strategy was really important to creating the best possible product in a short amount of time. On Monday morning, at the start of the hackathon, we all met in a room and very quickly flew through introductions. It was obvious that we all had a lot of ideas and that we needed to start keeping track of them all.
When brainstorming, I like to categorize ideas into three groupings: Must-Haves, which are things that we unquestionably need to have in order for our product to be successful; Nice-to-Haves, which are things that aren't essential to the success of the idea but would be super awesome to include; and Crazy Ideas.
The first two categories are fairly standard in product planning discussions, but I always like to include space for people to throw out whatever ideas they want to. We might have time to get to them or we might not, but the ideas are out there and that's the most important part. Maybe those so-called "crazy ideas" will inspire ideas in other teammates, and we'll accidentally stumble upon something none of us could have conceived on their own!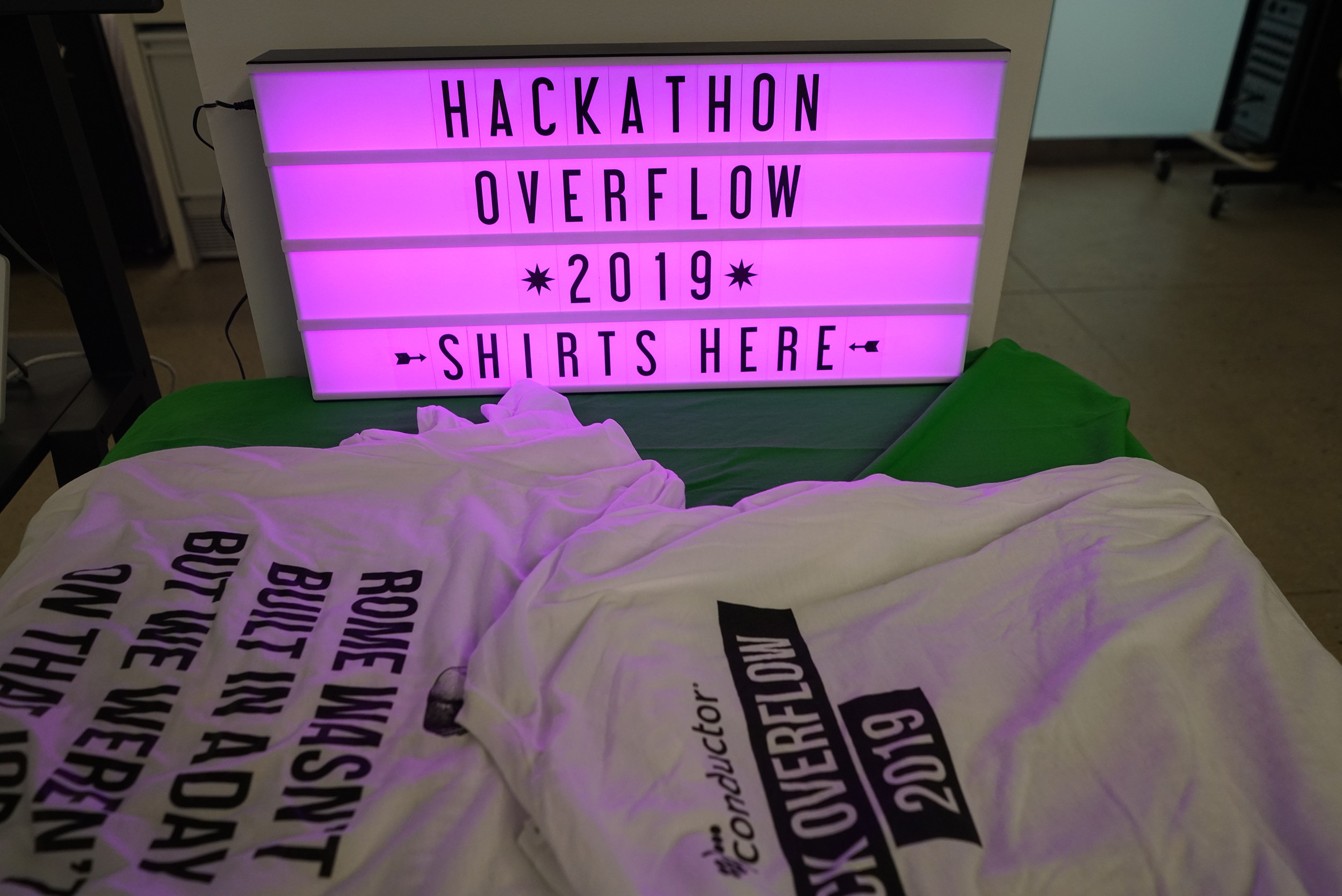 Once the team had all of our ideas laid out, we started prioritizing them. We asked ourselves, "Which of these ideas is the most important? What order should we accomplish them in?"
Every morning during the week of the hackathon, we'd meet and give a "stand up" of sorts (borrowing from the Agile ceremonies we participate in every day). We'd discuss our progress in the previous day, any blockers that arose (or things that turned out to be way more difficult than we originally thought), and what we thought we should work on next.
The Results of the Conductor Hackathon
Me and my team were lucky to be one of the grand prize-winning groups of the Conductor Hackathon, but there were so many projects from other groups that I liked, and all for different reasons.
There were some projects that were just such obvious improvements to our product that it didn't make sense not to do them; there were some that were very far-reaching and ambitious and pulled in new technologies and tools to solve big problems; and then there were some that took a different approach to solutions we were already working on, altering the course of how we would develop them in future versions of our product.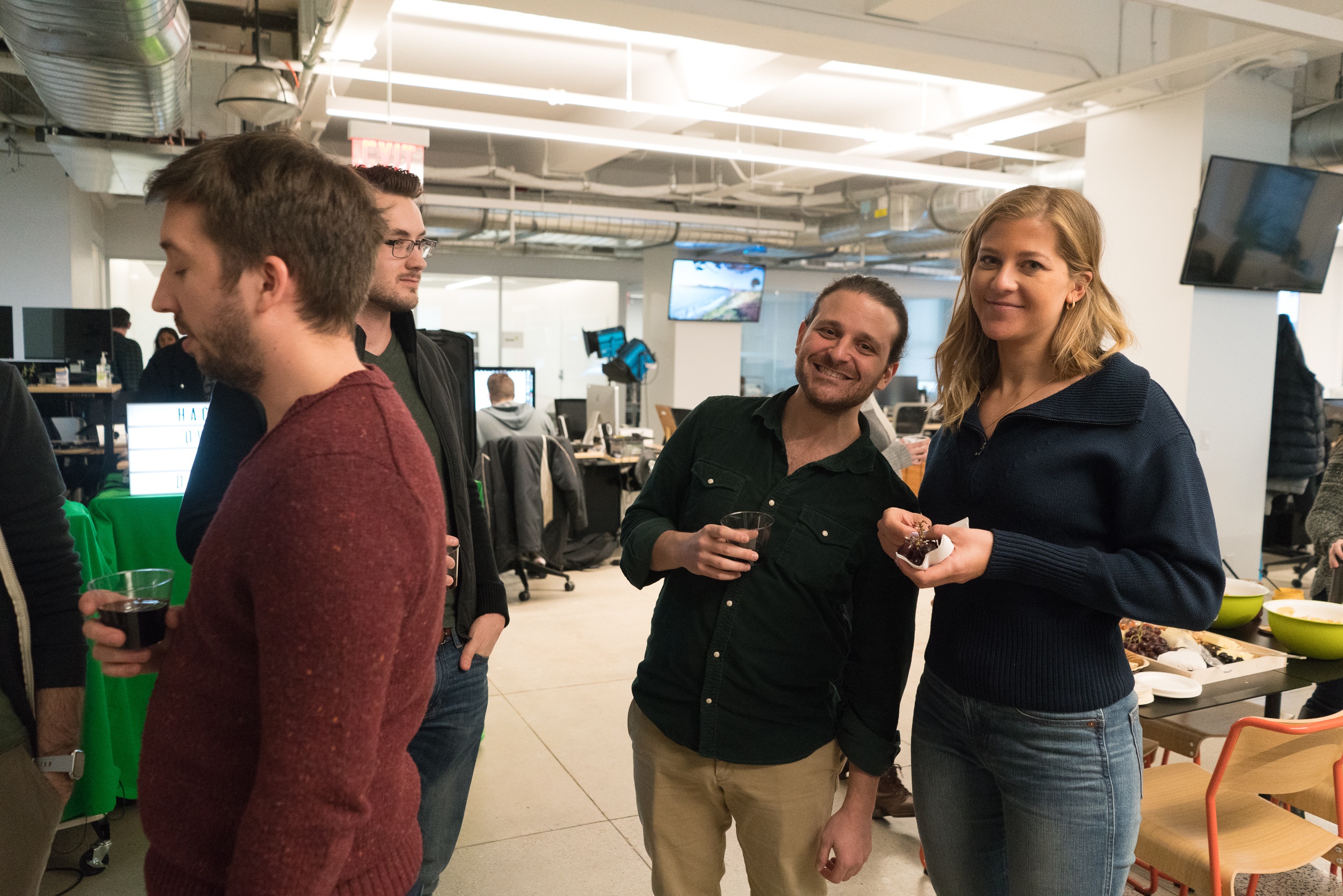 There wasn't a project that I didn't like – they were all super cool.
Hackathon Tips for People Participating for the First Time
Sometimes, people can get nervous or overwhelmed when participating in a hackathon project for the first time. Here are a few pieces of advice to make sure you're getting the most out of your hackathon experience.
Budget your time. You have very little time to conceive, flesh out, build, and iterate on your ideas, so you need to make sure you're spending every minute working on the right things. It's better to have a single fully-baked idea than 4 quarter-baked ideas.
Try something new! Maybe it's a new process (Affinity Mapping/Lean Coffee/etc.), maybe it's a new programming language or framework, maybe it's a new technology altogether (in one of my past hackathons, there was a team who did some really cool stuff with arduinos). No matter what it is, make sure you take full advantage of this "consequences-free" environment to try out something that would otherwise be deemed too risky.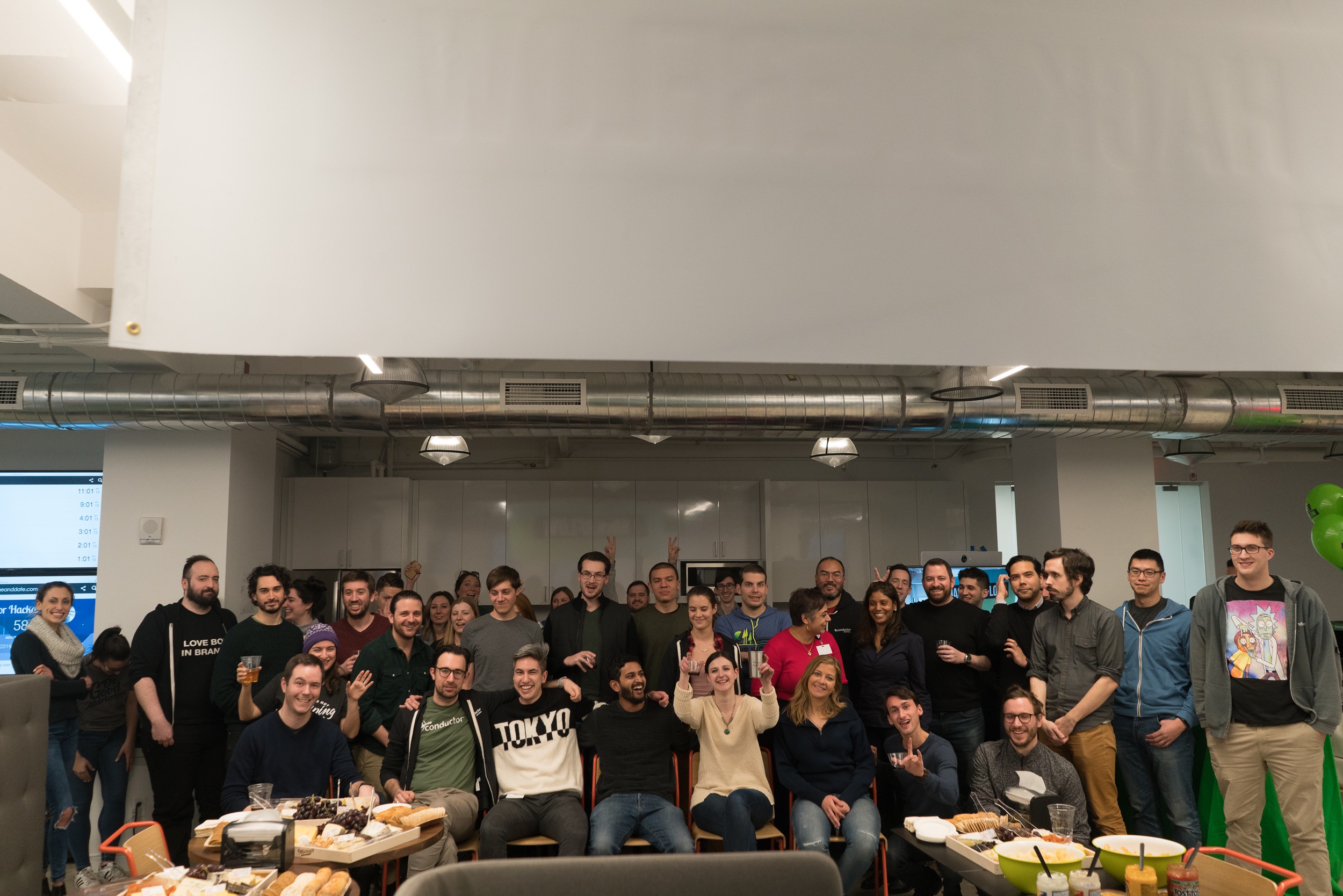 And, of course, make sure you're learning things and having fun. This as an opportunity to get to know other people in your company (and to help them get to know you). Your team has come together around an idea that you all think is cool, and you all have something different to bring to the table. Enjoy the madness!
We had a great time across Conductor with the Conductor Hackathon and I can't wait for the next one. Get out there and start hacking!