Jumpstart Your Marketing Education with Conductor Academy
Whether you're just getting started in SEO or you're looking to empower your entire team with the best in digital marketing education and training, Conductor Academy is here to help. Take our free courses on key digital marketing strategies taught by amazing marketing experts and make a bigger impact with your work.
Register for SEO Foundations now!
Completing this course will help you:
Build an effective SEO strategy

Empower your team to use search insights and data
Course Includes:
9 lessons and supporting materials
Completion time:
1 hour 30 minutes – complete at your own pace!
Some of our Star Students: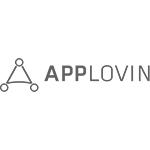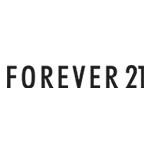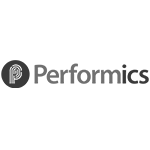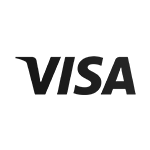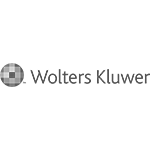 Current Digital Marketing Courses
Conductor Academy presents useful, engaging lessons in digital marketing based on our guiding customer-first philosophy. It's really that simple. Check out our current course offerings and what's to come!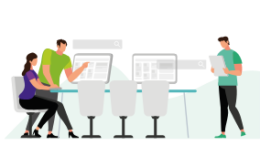 Search Marketing: Vertical Insights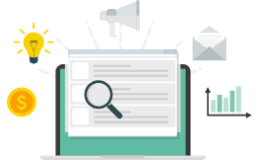 Paid and Organic Synergy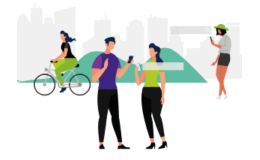 Humanized Marketing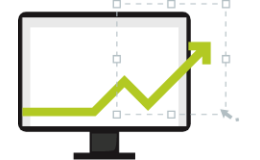 Evangelizing SEO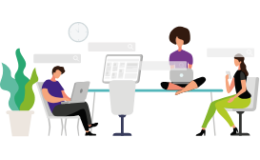 Content Marketing 101
Quick Marketing Tips
Don't have time for a full lesson today? Never fear: check out Conductor Academy's Quick Marketing Tips. In a few quick minutes, one of our marketing experts explains a key tactic for your marketing toolbox. How's that for a pick-me-up?
Quick Marketing Tip: Priming The Buyer's Journey
Are your customers gaining value at every stage of their journey with you? Learn how to provide the right content at the right time to drive engagement and conversions.
Quick Marketing Tip: Be Seen How? Synergize Paid and Organic Search
Use these simple, practical criteria to figure out when to invest in paid vs. organic search for the best ROI.
Quick Marketing Tip: Jump to the Top of the SERP with Universal Result Types
To achieve higher-ranking organic results, try a SERP analysis. Follow these steps to see how relevant your keywords are, where your customers are in the buyer's journey, and how to create content that competes for those all-important universal result types.
Quick Marketing Tip: Track Down Overlooked Content Ideas
Your best opportunities aren't always on page 1. Hunt down promising gaps in your competitors' content and tease out overlooked keywords with star potential.
Quick Marketing Tip: Great Content Grows Up With SEO
Search is the foundation of effective content. Build organic search insights into your content from the strategy stage all the way through development.
Quick Marketing Tip: Make It POP: A Perfectly Optimized Page
Follow this 9-rule checklist early and often to perfectly optimize your web pages.
Quick Marketing Tip: Show 'Em What Success Looks Like
How will you define SEO success for your organization? Here are some useful organic marketing KPIs, plus a short demo of Conductor Searchlight's powerful ROI tracking.