The Conductor Searchlight and Adobe Analytics Integration — Q&A With LendingTree
Conductor Searchlight and Adobe Analytics Integration enables marketers to track and report traffic, conversions, and revenue data, as well as customized metrics, all in the context of SEO data such as keyword ranking.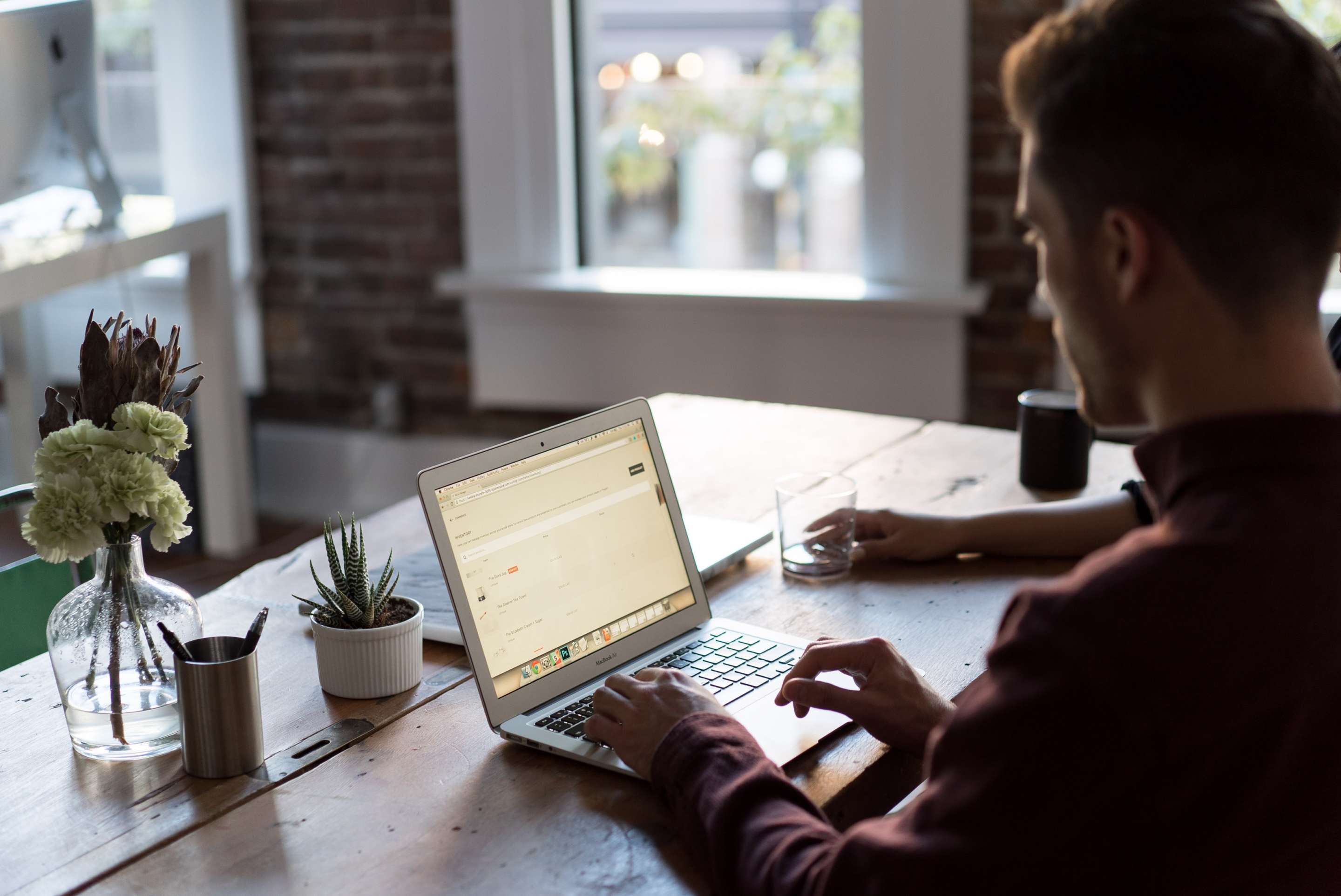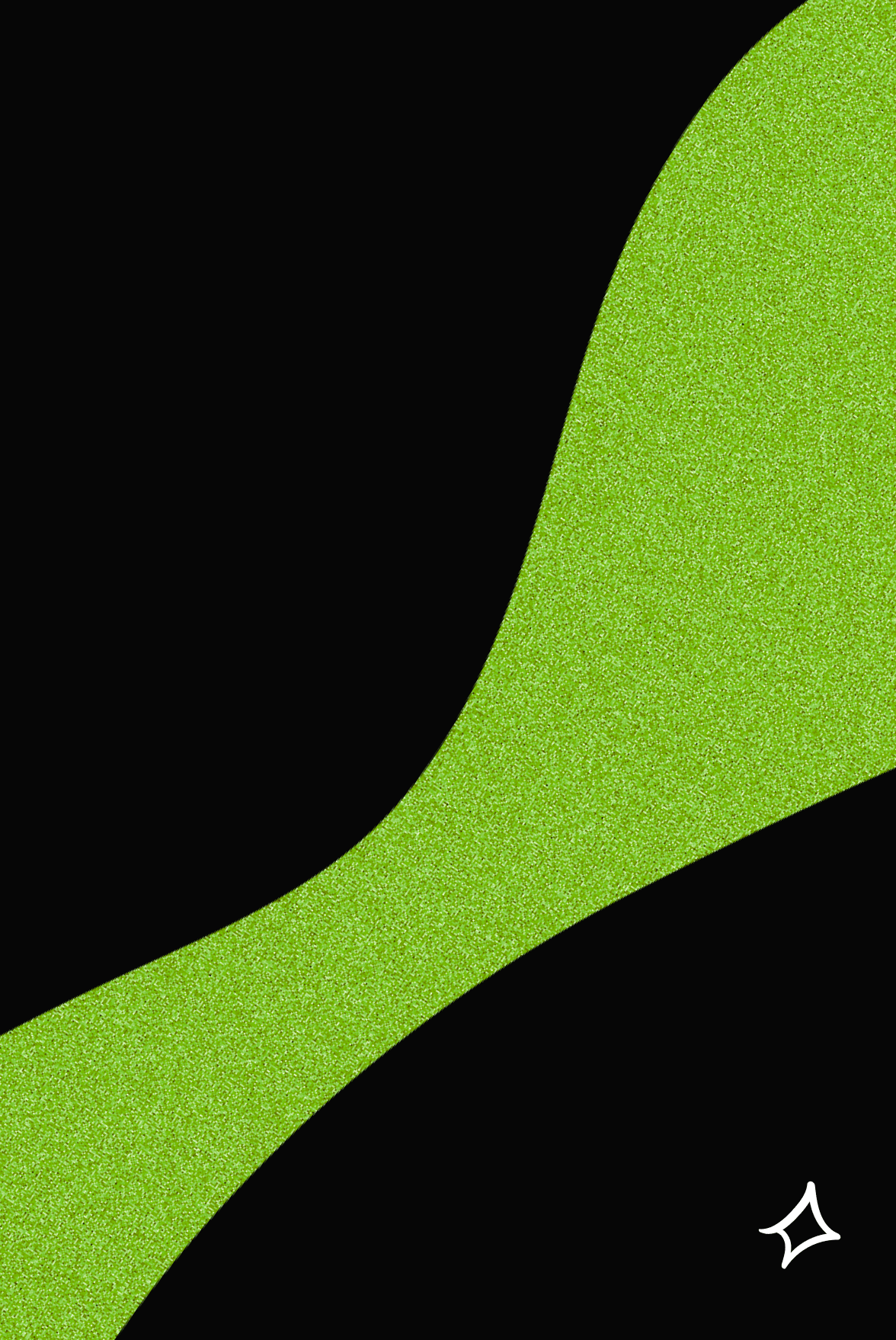 Headquarters
Charlotte, NC
Industry
Financial Services
We sat down with LendingTree's SEO Director, Erika Sturino, to talk about LendingTree's performance-based culture, and how the Conductor Searchlight and Adobe Analytics integration helps them drive more digital success.

Tell us a little about LendingTree, and what you do there.
At LendingTree, our goal is to help people make safe financial decisions. We're a one-stop shop for all kinds of financial products: mortgages, refinancing, credit cards, student loans, debt solutions, free credit scores, customized savings alerts, and so on. We're constantly diversifying.

I am the head of our SEO team, so I lead our organic marketing efforts.
Who is involved with SEO at LendingTree? Who looks at your SEO data?
Our company cares a lot about SEO. We have a lot of buy-in at all levels; even our CFO is passionate and engaged. We send weekly ranking reports out to our stakeholders. Those detail how our search visibility affects our visits and revenue.
One of the ways you look at your performance data is through your Conductor Searchlight and Adobe Analytics integration. What level of data are you pulling into Searchlight?
When we elected to integrate Adobe Analytics and Searchlight, we got to define what metrics we wanted to look at. We were interested mainly in visits, conversion rates, and our revenue. We pull that in, and we're able to look at those metrics on a page level, which is great.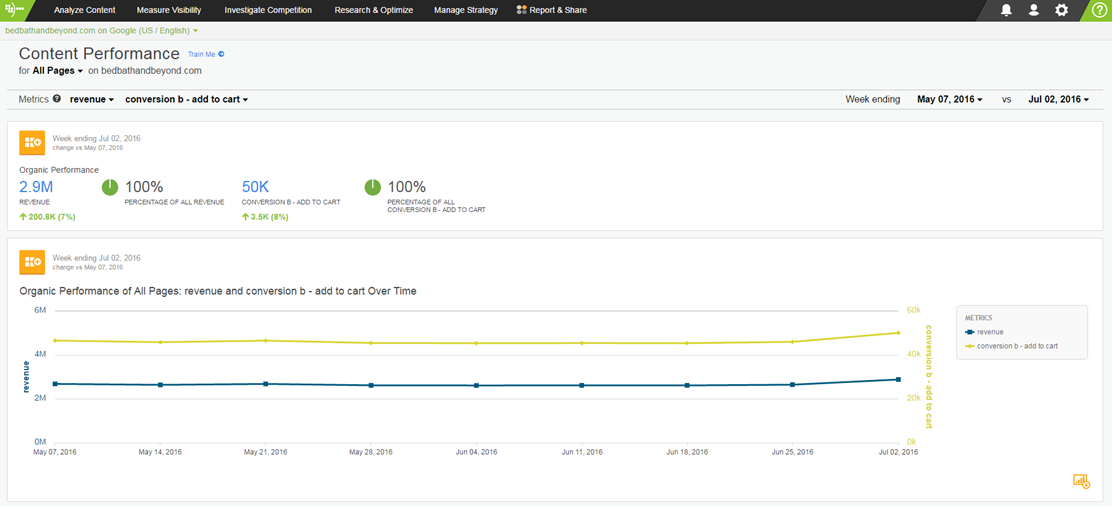 How long did it take to fully integrate Searchlight and Adobe? And now that it's set up, how long does it take you to access your Adobe Analytics information in Searchlight?
We had it set up and fully integrated in less than a day. It was incredibly smooth and easy.

Since Searchlight is integrated with the Adobe API, it's available immediately when I log in – no extra work or manual processes required.
What is the value of having your SEO and analytics data housed together?
LendingTree is a performance-based company with a performance-based culture.

If we're getting more visits or revenue, we need to know why. Having our rankings there is one of the quickest and easiest ways to understand and iterate on our successes, and to fix any dips.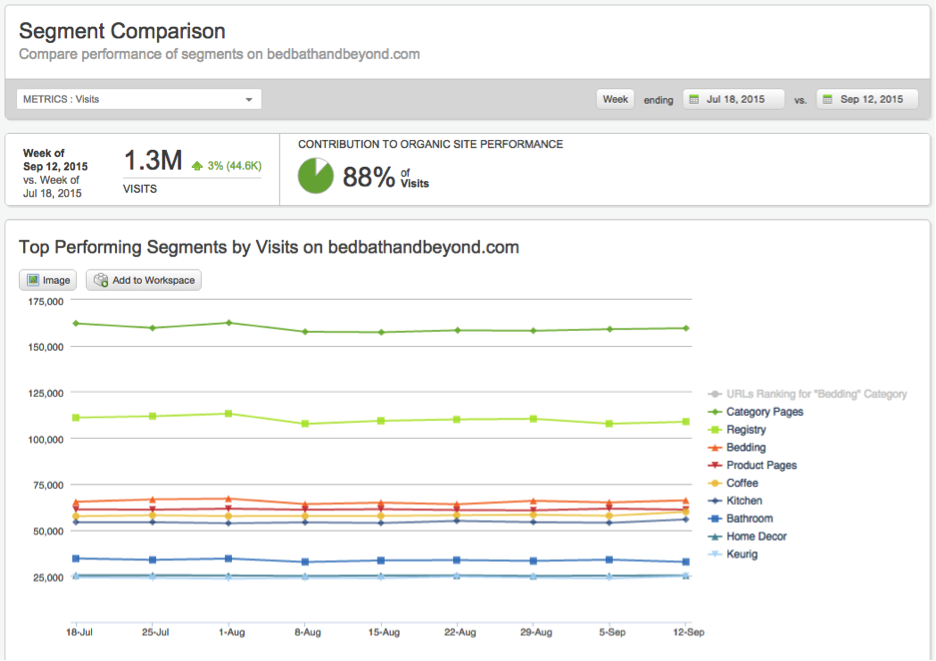 I also think it's interesting to monitor your conversion rates next to your ranking data. It helps you better understand what keywords really have relevant intent, and identify the keywords that drive qualified customers that actually convert.
If I notice, say, visits are down, I first identify the page or pages that are the culprit. Then I ask, how has that page changed?

In Searchlight, I can just drill straight down to that data. I click on it; it takes me straight to see how that page is performing, what keywords it ranked on, what keywords it ranked on last week. It's so much easier to be a couple clicks away instead of having to go through different tools and different platforms to get to the same information.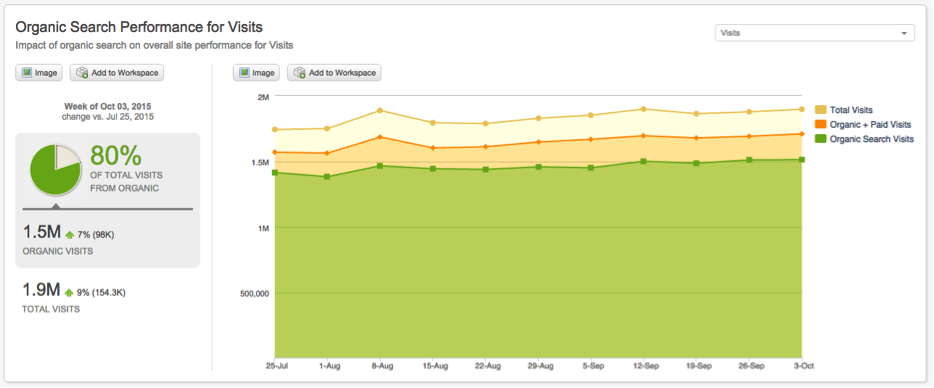 The data appearing in this image is simulated.
I know another place in Searchlight your team gets data is Content Mapping. What's the value you're getting out of that?
I have Searchlight's content mapping open in front of me right now, and I'm looking at a map in particular that I've found very valuable. It's a content map that intersects one of our product lines with the buyer's journey.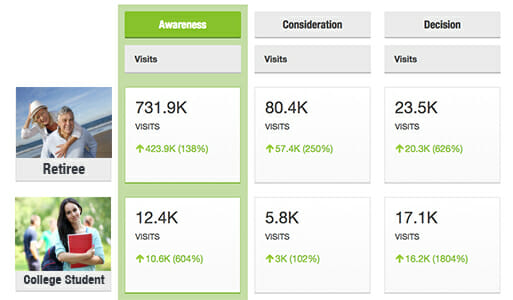 The data appearing in this image is simulated.
We don't want to look at just one mortgage refinance article's performance, we want to look at those mortgage refinance articles on the whole. The content map really helps us out there. I like the ability to see our revenue, our number of pages ranking, our visits, based on groups that I've specified.
Our content team also has a content map set up around the goal of pages – awareness, consideration, decision — to help them track conversions and spot content gaps.
"Conductor was the first Adobe accredited SEO partner to bring analytics-powered SEO to digital marketers with the integration of Adobe Analytics in 2011. Since then, Conductor has successfully deployed hundreds of integrations for the world's leading marketers."